Daria Kasatkina is excited to lend her support to the LGBTQ+ community in June, which is widely celebrated as Pride Month.
In July last year, Kasatkina openly declared that she was gay and even admitted to having a girlfriend. Her actions were contrary to her peers from Russia, who kept such matters out of the public eye as the topic was taboo in their country.
In a YouTube interview with Russian blogger Vitya Kravchenko last year, Kasatkina stated that it was 'impossible' to stay in the closet in the long run as she would have to focus only on that forever.
"Living in the closet is impossible. Not for the long run, no. It is too hard. It is pointless, you will be completely focussed on that until you choose to come out. Of course, it is up to you to decide how to do it and how much you tell," she had said.
The LGBT Pride Month is a celebration and commemoration of lesbian, gay, bisexual, and transgender pride. While this is normal in most western countries, it is a relatively new concept to Kasatkina, owing to her Russian roots.
In an interview with Eurosport, Kasatkina spoke of the importance of celebrating equality.
"Well, I'm not used to it because I'm from somewhere where it's not a very nice thing. So, for example [in] Europe, I feel like it's something bigger. I think it's important to know that people know that we're all equal and we're all the same, there's no difference," she said.
The World No. 9 is currently competing at the 2023 French Open currently. She said that she will do her best to support everyone celebrating Pride Month from her hotel room as well as the tennis court.
"We're all people. So I think it's very important. I'm not sure if I'm gonna participate because I'm a bit busy. So I'm gonna support from my hotel room and from the tennis court. But I think it's very nice and very important thing," Daria Kasatkina expressed.
---
Daria Kasatkina sails through to French Open 3R, will face Peyton Stearns next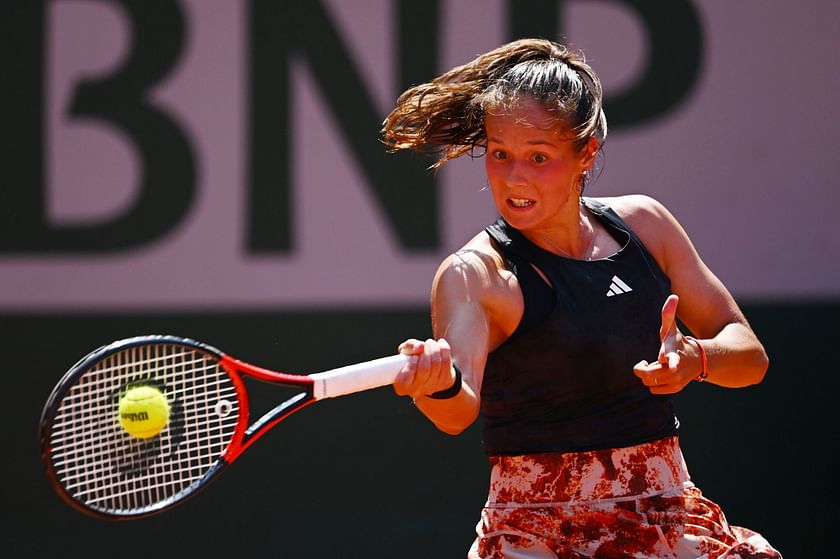 Daria Kasatkina defeated Jule Niemeier and Marketa Vondrousova in her first two matches of the 2023 French Open to sail through to the third round. She beat both players by identical 6-3, 6-4 scorelines and will next face Peyton Stearns.
Kasatkina is in decent form currently, having entered Paris on the back of Round of 16 appearances in both Madrid and Rome. The Russian has shown that she is comfortable on clay, as seen in her semifinal finish at Roland Garros last year, where she lost to eventual champion Iga Swiatek.
Stearns and Kasatkina, who have never faced off in their careers before, will be in action on Friday, June 2.
Edited by Anantaajith Raghuraman