Rafael Nadal responded with graceful poise to the special tribute message shared by his racquet sponsor Babolat.
The former World No. 1 will not be competing at the French Open for the first time in 18 years. He was forced to withdraw from the event after failing to recover from a hip injury he sustained at the 2023 Australian Open.
Nadal's long-standing racquet sponsor Babolat recently shared a heartfelt tribute to him on their Instagram account. They fondly reminisced about the Spaniard's remarkable victories at Roland Garros throughout his illustrious career, while also expressing their unwavering support for him.
"I have been with you since the beginning and when you drove the crowd crazy 14 times," Babolat posted on their social media account. "I'm here now, when the crowd is missing you. As always I'm ready whenever you need me. Always by your side. Only say Vamos."
You can see the Spaniard's reaction to the post below: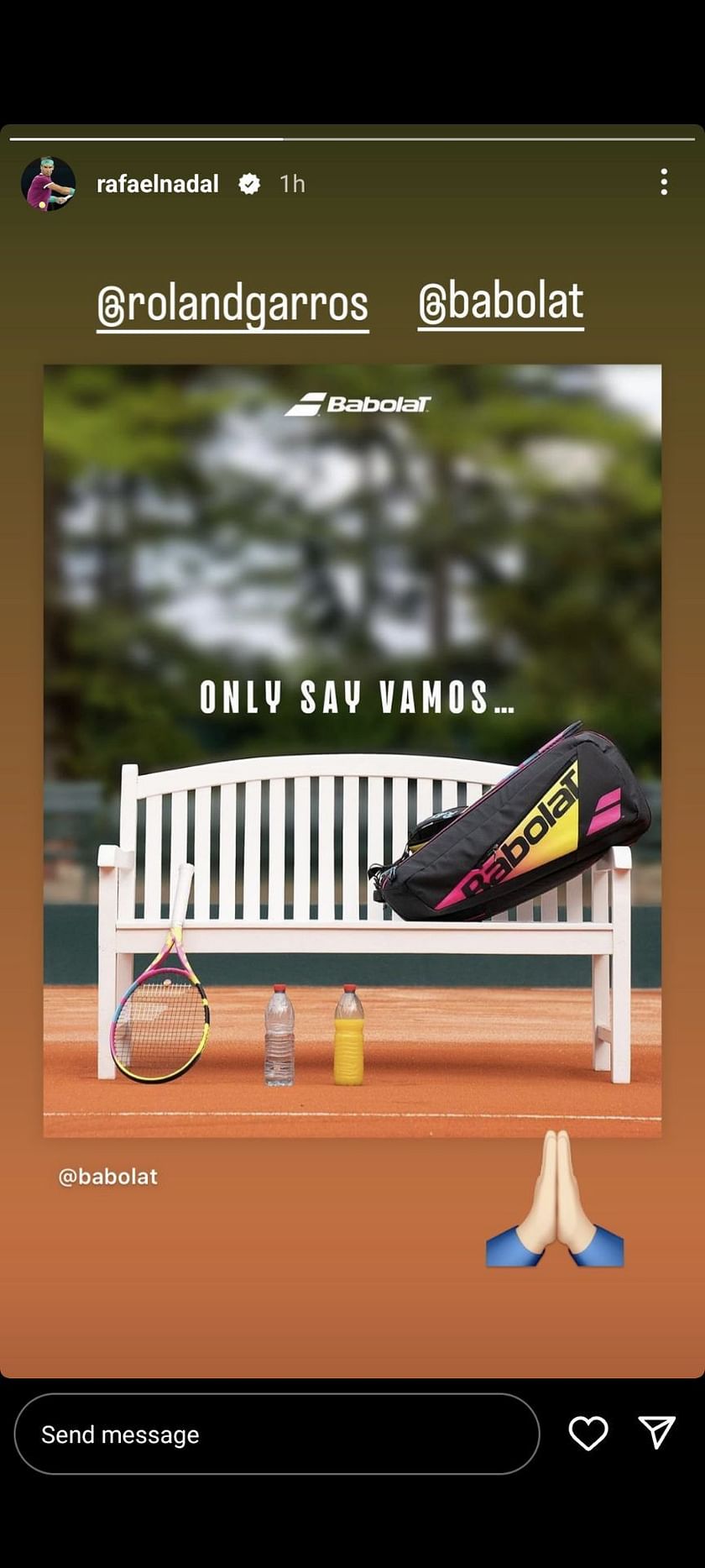 The revered claycourt monarch has enjoyed a longstanding partnership with Babolat for nearly a quarter of a century,
It all began when the Spaniard's former coach Toni Nadal introduced him to the lighter variant of the Babolat Pure Drive racquet during his early years as a blossoming professional. Even Nadal's present coach Carlos Moya, who triumphed at the 1998 French Open, utilized Babolat racquets during his own illustrious playing career.
Recognizing a young Nadal's immense potential, the French sports equipment company swiftly discerned the need to tailor a unique racquet that perfectly complemented his style of play.
They crafted the Babolat Pure Aero, incorporating an aerodynamic design to enhance head speed and generate greater topspin on the ball.
"It was important for us to support Rafa and the development of the game," Babolat CEO Eric Babolat explained. "That's why we decided to design a new racket with a very special focus on power and spin."
Rafael Nadal expressed his wish to participate at the 2024 Paris Olympics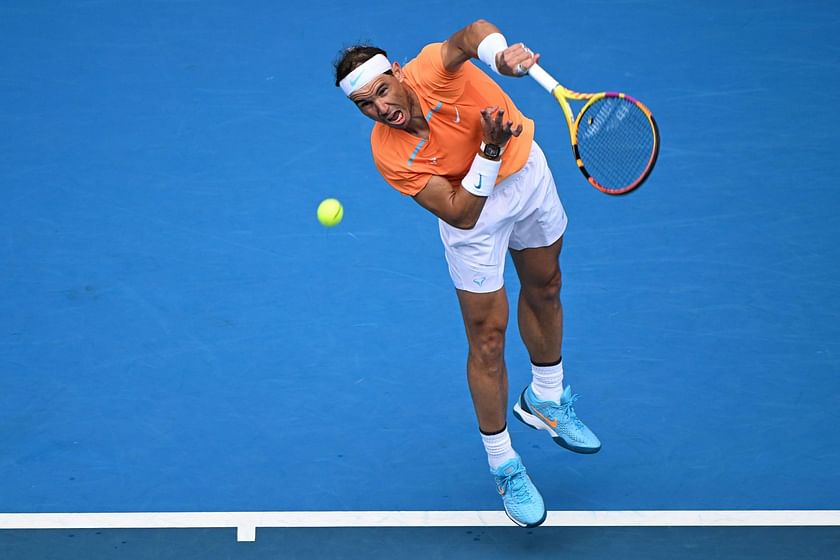 Rafael Nadal is looking forward to participating at the Paris Olympics next year, which will take place at Roland Garros.
The 14-time French Open champion has decided to take a long break from tennis before returning back to the men's tour. During this period, he emphasized the impossibility of continuously exerting demands on one's body, regardless of the effort expended.
The Spaniard has acknowledged the current situation and decided to play one final season next year. He wished to return to some of the most important tournaments of his career and is also looking forward to competing at the 2024 Olympics in Paris.
"I would like to play what is important to me next year and the Olympic Games are but I don't know," Rafael Nadal said. "If I need invitations, I suppose there won't be any problems for that, I think I've earned it. We're going to do things in the most correct way possible."
What is the foot injury that has troubled Rafael Nadal over the years? Check here