Rafael Nadal's absence from the 2023 French Open has opened the competition for the first time in nearly two decades, says tennis coach Rick Macci.
Nadal has failed to recover from a hip injury that he suffered during his second-round loss against Mackenzie McDonald at this year's Australian Open. While he was expected to make a comeback in March, he kept pulling out of his favorite tournaments like Monte-Carlo, Barcelona, Madrid, and Italian Open.
On May 18, the Spaniard announced his withdrawal from this year's Roland Garros for the first time since 2004. His 14 titles in 18 appearances at the Paris Major are considered one of the most extraordinary achievements in all of sports. He has a 112-3 win-loss record and a winning percentage of 97% at the event.
Macci, who has worked with the likes of Serena Williams, Venus Williams, Andy Roddick, Maria Sharapova, and Jennifer Capriati, took to social media to remark that this year's French Open is an opportunity for other players in Nadal's absence.
"The French Open this year is really the French Open. 14 times it was really the Nadal Open Invitational with everybody invited to have a chance to hold the runner up trophy," the 68-year-old coach tweeted.
Nadal has been taken to five sets on Court Philippe Chatrier only thrice — by John Isner, Novak Djokovic, and Felix-Auger Aliassime.
---
"Rafael Nadal was one of the most impactful people that I've had in my career" - Novak Djokovic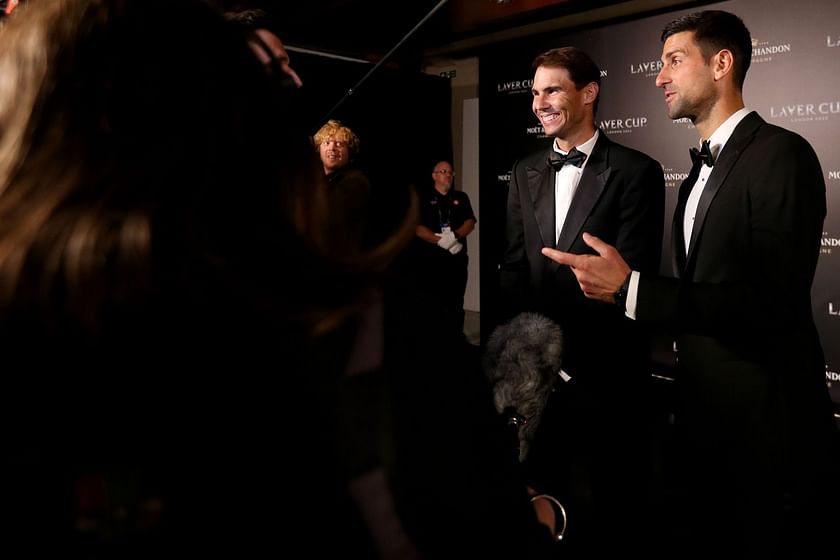 In light of Rafael Nadal vowing to return after recovering from his injury and possibly hanging up his racket in 2024, Novak Djokovic was forced to think about his own career.
In a pre-tournament press conference at the 2023 French Open, Djokovic stated that he felt emotional listening to Nadal's press conference a few days ago.
"When he announced he is going to have his last season [in 2024], I felt part of me is leaving with him too," Djokovic said. "Because of the rivalry that we have, I feel he was one of the most impactful people that I have had in my career. He has been a great motivational factor for me to keep playing and keep competing, to keep pushing each other and who's going to achieve more."
"So that news came as a shock to everybody. It made me think about my career. I'm not going to make any announcement today, but reflecting on it, I felt a little bit emotional about what he was saying," he added.
Nadal made his Roland Garros debut in 2005 at the age of 19 and won his first of 22 Grand Slam titles. His first loss came against Robin Soderling in the fourth round of the 2009 edition. Djokovic beat him twice — in the 2015 quarterfinals and the 2021 semifinals.
The Serb, who looks to lift his record 23rd Major in France, will face America's Aleksandar Kovacevic in the first round on Monday, May 29.
What is the foot injury that has troubled Rafael Nadal over the years? Check here