The main draw for the French Open was announced on Thursday, May 25, with play to commence on Sunday, May 28.
In the podcast The AO Show, the host asked former player and tennis commentators Casey Dellacqua whether it is the most open French Open men's singles draw that she had ever seen, due to 14-time champion Rafael Nadal's withdrawal.
The Aussie replied in the affirmative and named Novak Djokovic and Carlos Alcaraz as the frontrunners, with Daniil Medvedev as the player to watch out for on clay after his Italian Open win.
"Yes. Yes in terms of probably that kind of clear frontrunning in terms of Nadal, but I still think there are probably a mix of players that are the standouts for the title," she said.
"But it certainly still open in terms of, you never know, obviously the form that Djokovic is going to bring in, we've got Alcaraz. There's Medvedev coming up for the first time after a great week," she added.
Dellacqua also pointed out that despite a few favorites, it was anybody's game and expressed her excitement at the possibility of a new winner at this year's French Open.
"So there's a mix of players but in terms of just being genuinely open for someone new to win the tournament which we haven't seen over many many years at Roland Garros, Nadal being so dominant, I would say that it certainly is a Roland Garros tournament that's up for grabs," she said.
"I'm not afraid to say it" - Carlos Alcaraz confident about his French Open 2023 chances in Rafael Nadal's absence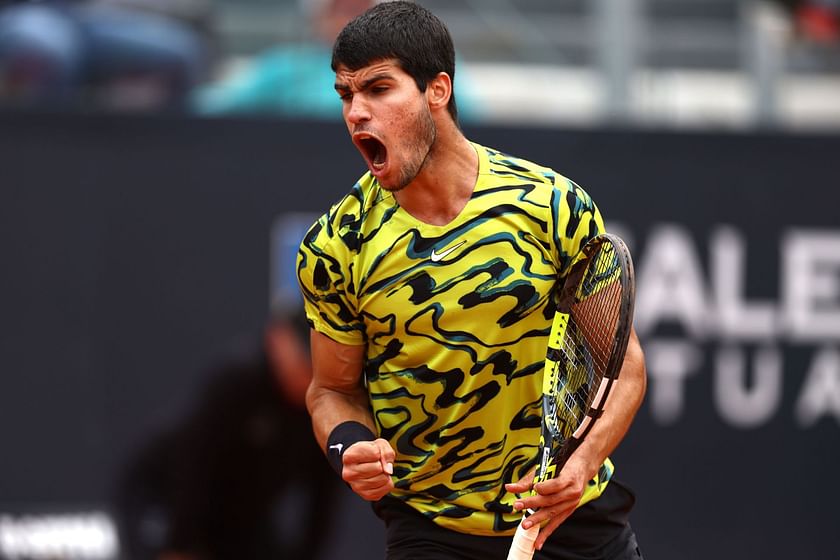 In a recent interview with MARCA, reigning US Open champion Carlos Alcaraz exuded confidence and placed himself as one of the top contenders for the 2023 French Open title.
"Not so much because of the results on clay but also because of the confidence I have, I put myself on the list of candidates to win Roland Garros and I'm not afraid to say it," he said.
He viewed his recent third-round exit at the Italian Open in a positve light and kept his focus on the upcoming Grand Slam event.
"Although I want to win every tournament I go to, I take things from the positive side and this defeat allows me to rest and train with a high load ahead of Roland Garros. In that sense, it's good for me to be at home and train with my eyes set on Roland Garros," he said.
Alcaraz will have to overcome the like of Novak Djokovic, Holger Rune and Stefanos Tsitsipas en route to a possible title.
Edited by Sudeshna Banerjee