Rafael Nadal's hip surgery in Barcelona has reportedly gone well and the Spaniard has been given a recovery period of five months.
According to tennis journalist Jon Wertheim, the 22-time Grand Slam champion was operated on by Dr. Marc Philippon of the Steadman Clinic on Saturday and was sent home after a successful surgery. June 3, the day of the surgery, also happens to be the southpaw's 37th birthday.
"Told Rafael Nadal's surgery 'went well.' Performed in Barcelona, chiefly by Marc Philippon of Steadman Clinic. Nadal Stitched up, heading home to celebrate 37 bday; was given expected recovery time of five months," Wertheim tweeted.
The five-month recovery period means the 2023 season will almost certainly be over for Nadal, including the final Masters 1000 event in Paris. However, the Davis Cup Finals, where the Mallorcan had initially planned to be in action again, could be a possibility. The premier team event is set to be played from November 21-26 this year.
---
Rafael Nadal intends for 2024 to be his final season, will make attempt to participate in Paris Olympics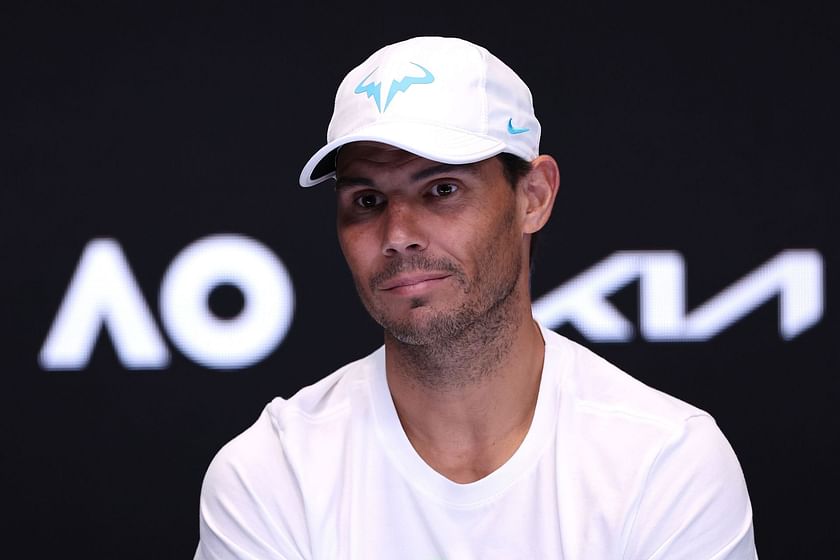 At a press conference he hosted in May, during which he announced his withdrawal from the French Open and a short break from tennis, Rafael Nadal declared that he will try his best to return to the ATP Tour with full fitness, in the hopes that he can compete at the highest level once again.
Having fought till the end all his life, the former World No. 1 stated that he would make one more attempt to recuperate his body before hanging up his racquet. At the same time, he hinted that 2024 could be his final year on tour, in which case he would like to participate one last time at the events that mattered to him the most.
"I don't think I deserve to end like this. I have worked hard so that my end is not here, in a press conference. I am going to fight so that the end is not like this. I am satisfied that in my life we have done the things we saw fit to reach our goals," Nadal said.
"When it is time to not compete again, let it be with the satisfaction of knowing that I have done what was in my power. Not letting me go before time. It's always worth making one more effort. It's been my philosophy. I'm going to fight for it," he added.
With the 2024 Olympics set to take place in Paris, where Roland Garros will host the tennis competition, Nadal admitted that he would try to participate there as well for one final time.
"I would like to play what is important to me next year and the Olympic Games are, but I don't know. If I need invitations, I suppose there won't be any problems for that, I think I've earned it. We're going to do things in the most correct way possible," Rafael Nadal said.
What is the foot injury that has troubled Rafael Nadal over the years? Check here