Rafael Nadal topped the valuation charts of players' social media presence on the ATP tour for 2022, according to a rankings list released by Novak Djokovic's Professional Tennis Players Association (PTPA). The Serbian great himself followed his rival in second place, with world No. 2 Carlos Alcaraz bagging the third spot.
Nadal was ranked first with a staggering $29.3 million worth of earned media value. Meanwhile, Djokovic's social value stood at $21.6 million, while Alcaraz recorded $16 million in social value earnings. The list, released by PTPA in association with Zoomph, took into consideration players' posts across Twitter, Instagram, and Facebook from January 1, 2022, to January 31, 2023.
Nick Kyrgios and Andy Murray rounded out the Top-5 male players with social values worth almost $9 million and $7 million, respectively.
These five players also had the Top-5 posts on social media in terms of social value among male players over the period in consideration. Nadal's emotional retirement message to Roger Federer ranked highest with a social value worth $1,503,020, while Djokovic's 2023 Australian Open celebratory post came second with $759,667 in total social value. Murray's tweet to Nigel Farage during Djokovic's 2022 Australian Open deportation saga, Alcaraz's reaction to Federer's retirement, and Kyrgios' tweet to celebrate reaching the Wimbledon final rounded out the Top-5.
The average social value of the above-mentioned Top-5 posts from ATP players stood at $879,047.
Meanwhile, Stefanos Tsitsipas, Matteo Berrettini, Alexander Zverev, Dominic Thiem, and Jannik Sinner rounded out the Top-10 rankings for the highest social media value.
Spanish tennis sensation Alcaraz saw an 888% jump in his social value last year, evidenced by his $16 million social value for 2022 as compared to $1.6 million for 2021. Thanasi Kokkinakis, Taylor Fritz, Casper Ruud, and Kyrgios are other players who have seen the highest increase in social value.
---
Rafael Nadal could make comeback at Madrid Open 2023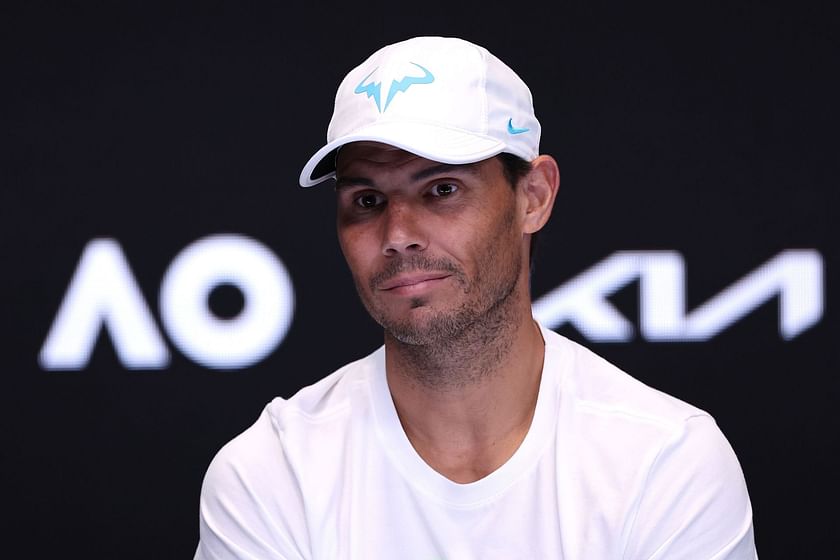 Rafael Nadal is expected to make his long-awaited comeback at the 2023 Madrid Masters, which begins on April 26. The 22-time Grand Slam champion was expected to compete for the first time since the Australian Open at the Monte-Carlo Masters, however, he withdrew from Monte-Carlo and this week's Barcelona Open as he is still not match-fit after recovering from a hip injury.
His Madrid Open participation, while anticipated, is yet to be confirmed. However, if he does not play in his home Masters 1000 event, the Italian Open will be the only preparatory tournament for him ahead of his French Open title defense.
What is the foot injury that has troubled Rafael Nadal over the years? Check here
Edited by Aayush Majumdar