Led by American doubles No. 1 and World No. 3 Rajeev Ram, American men's tennis has 10 players in the Top-100 of the ATP doubles rankings. Similarly, led by Taylor Fritz, the country has 13 players in the men's singles Top-100.
While these numbers show that depth in singles and doubles tennis is pretty much at par, there is a prevalent consensus that doubles tennis flies under the radar in discussions about American tennis.
Ram himself agrees with that sentiment. However, he feels that there is a bigger reason why doubles tennis does not get enough appreciation in America. He highlighted that being in the Top-100 is not considered a 'good enough' achievement in the USA because of the country's storied history of producing tennis greats.
While doubles has gone under the radar, the five-time Grand Slam doubles champion also feels that the pressure of living up to a "high standard" in American tennis is felt by the singles field as well. The likes of the Williams sisters, Chris Evert, John McEnroe, Monica Seles, Martina Navratilova, Pete Sampras, and Andy Roddick are only a few in a long list of greats on the global stage.
When it comes to doubles, Rajeev Ram stressed that the sibling pairing of Mike and Bob Bryan raised the bar by becoming the greatest doubles team of all time.
"Just being Top-100 in doubles isn't quite the standard, considering that we had the Bryan brothers for so many years be the best team of all time," Rajeev Ram said in response to Sportskeeda, during a press conference at the ongoing 2023 Tata Open Maharashtra in Pune.
"We all have a high standard to look up to. So I feel like it's gone under the radar. But the singles players also face the same issue," Ram highlighted.
The two-time US Open champion went on to say that the high standard of American tennis often even makes being ranked inside the Top-10 a smaller achievement than it is.
"There have been so many great American players in the past, so just being Top-10 sometimes isn't good enough for the American press or public, or whatever," Ram further expressed. So I think the standard is high, with good reason, because of how it's been in the past.
---
Rajeev Ram breaks silence on his Davis Cup future after 2022 saga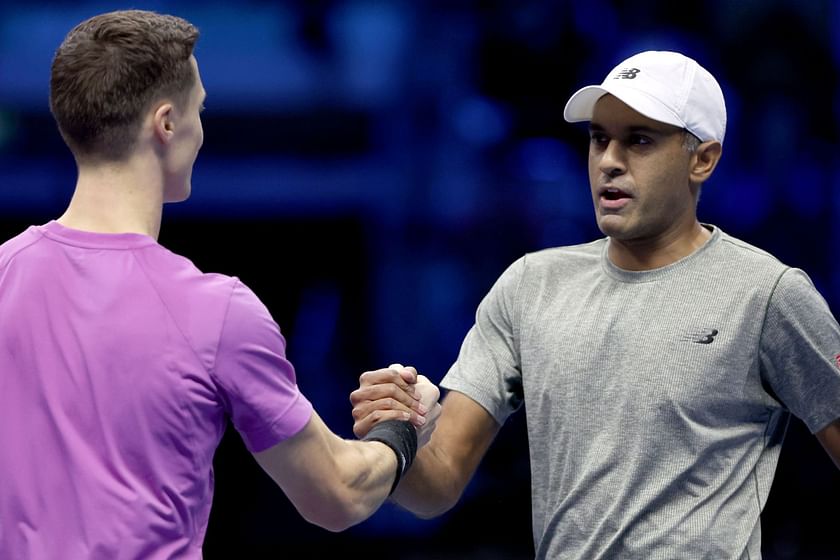 World No. 3 Rajeev Ram's brilliant finish to the 2022 season was stained a bit by his shocking non-selection in the USA squad for the Davis Cup Finals by now former team captain Mardy Fish.
With a new captain yet to be appointed, Ram is still unsure about getting the opportunity to represent his country in the 2023 Davis Cup but has expressed his intention to play, announcing his availability for selection.
"It depends on the captain, who that is. But at the moment, yes," Rajeev Ram said on his availability for the Davis Cup.
During his and Salisbury's victorious ATP Finals campaign, Ram had spoken about his sheer disappointment at not being selected despite having earned it.
Picking up from where they left off in 2022, Ram and Salisbury began their 2023 season with back-to-back wins at the Tata Open Maharashtra, where they are heavy favorites to clinch the title on Saturday.