It has come to light that a tennis journalist was once threatened by an "Octagon agent" for asking Thiago Seyboth Wild questions about domestic violence allegations.
Seyboth Wild is in the news following his shock 7-6(5), 6-7(6), 2-6, 6-3, 6-4 first-round upset win against Daniil Medvedev at the 2023 French Open. That result, however, has also brought to light information from his private life.
Seyboth Wild has been accused of domestic violence by his ex-girlfriend Thayane Lima. As incidents from his troubled past resurface, tennis fans on social media aren't taking kindly to the news.
After his win against Medvedev, a tennis writer has now revealed that a fellow journalist was once threatened for asking the Brazilian a question about the domestic violence allegations leveled at him.
"Sad to report that @schnejan told me he was threatened after asking Thiago Wild a question about the denounce for domestic violence against his ex. A man who is an allegedly Octagon agent tried to take a picture of his accreditation. After Jannik refused, the man apologized," a tweet read.
When asked to elaborate on what specific threat the journalist was referring to, he stated the writer was questioned for asking Seyboth Wild about the allegations. His accreditation was also checked before being told that the matter was an "old story" and "in the hand of law."
"Jannik adds that the agent was very upset and said that he wanted to remember him. Firstly, he came to his direction without saying anything, asking for the accreditation. "Old story, it's all in the hand of law" were his last words before asking why Jannik asked the question," he added.
---
"He got angry when I published a photo on social media, alone and not with him" - Thiago Seyboth Wild's ex-girlfriend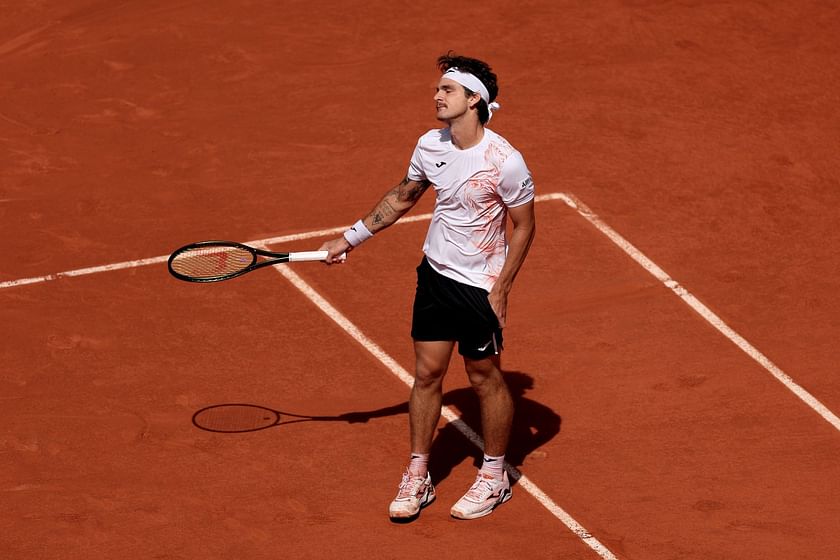 Thiago Seyboth Wild was issued a restraining order after Thayane Lima chose to reveal her ordeal through a series of Instagram stories in which she detailed the physical and psychological abuse that she underwent while living with the 2021 junior US Open champion.
Back in September 2021, Lima described how Seyboth Wild had almost broken her finger because she had published a photograph of herself without him by her side.
"One day, he hurt my finger, because he squeezed it until it almost broke just because he got angry when I published a photo on social media, alone and not with him. We were at a dinner with his parents and then he shook my hand a lot, My finger turned purple and swollen," she had said. (via ubitennis)
"He left me without any support," she added. "He cut everything, including my credit card, which was the only form of money I had to eat, get around, buy medicine if I had to. Thiago's father suggested a deal, but none I benefited from them in front of everything that Thiago put me through. I realized that it would be more of a 'shut up' so that I wouldn't expose things they didn't want to come up about our relationship."
Seyboth Wild, however, denied the allegations stressing that they were defamatory in nature and that the matter was being investigated.
"Regarding the disdainful statements about me, I have to clarify that they are defamatory and libellous practices that are also the object of civil and criminal proceedings already underway," he said in 2021.
Seyboth Wild will take on Guido Pella in the second round at Roland Garros.