A TikTok video shot by a Serena Williams fan that recently went viral was met with criticism from tennis fans earlier on Tuesday (September 26).
In the said video, a user named "@zain_____" used an excerpt from Serena Williams' runner-up speech at Wimbledon 2019 to insinuate that her victor, Simona Halep, had consumed banned substances to enhance her performance during the championship match at SW19.
"Yeah, she literally played out of her mind today," Serena Williams said while chuckling in her post-match speech.
While the 23-time Major winner was probably just being curt, the tone with which she delivered the above line was misinterpreted by the fan on TikTok, who said:
"Serena knew something was up."
The context behind the unsavory TikTok video, which has gained over 600,000 likes since being posted, is that Simona Halep was handed a four-year ban recently for two doping violations by the International Tennis Integrity Agency (ITIA).
These recent developments have since led many of Williams' most ardent fans into questioning whether the Romanian was clean during their 2019 Wimbledon encounter.
While the video was likely intended to be satirical, the tennis community on social media were not impressed with its content. One fan first inferred that Serena Williams' fanbase was delusional, before asserting that she had no chance to win the 2019 Wimbledon final against Halep.
"So many errors in this video. RenaArmy kinda remind me of the fnaf fandom, half of them don't even directly consume the product they're a fan of, but they still have strong opinions on it. Also they need to let go of Wimbledon '19, Serena was ass that day, she was losing no matter what," they wrote.
Another fan, meanwhile, pointed out how the TikTok user made many factually incorrect claims in her post. The user had wrongly said that Serena Williams won the 2019 and the 2021 editions of the Australian Open, when it was, in fact, Naomi Osaka who had reigned supreme at the two events.
"Saying so many incorrect statements (and one of them showing a screenshot that completely contradicts it) with such confidence is so funny," the fan wrote.
Here are a few more reactions from social media:
Serena Williams is by far the most successful female player in Melbourne in the Open era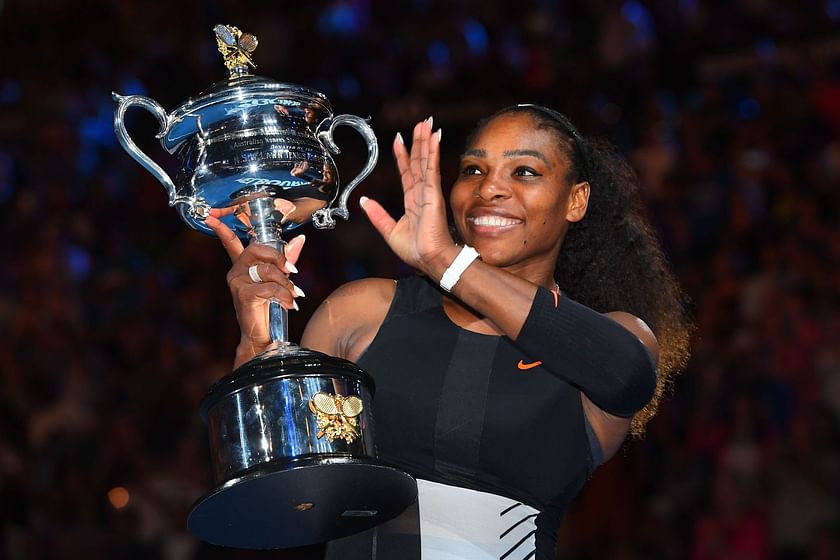 While Serena Williams didn't actually win the 2019 and the 2021 editions of the Australian Open, the American legend can take pride in her haul of trophies in Melbourne.
In the Open era, the former World No. 1 is the most successful women's singles player at the Australian Open. She has won seven of her 23 Major titles Down Under from eight finals. She first triumphed in Melbourne as a 21-year-old, defeating her older sister Venus Williams in a three-set final to win the 2003 Australian Open.
Williams won another title in Melbourne two years later, before making tennis history in 2007. Having played only four tournaments in 2006 due to a serious knee injury, the American fell to as low as 81st in the WTA rankings.
That, however, didn't deter her from becoming the first unseeded female player to win a Major title since Christine O'Neil in 1978. She then added back-to-back Australian Open titles to her trophy cabinet in 2009-10, before enjoying two more triumphs in Melbourne in 2015 and 2017.
Edited by Sudeshna Banerjee