Venus Williams reacted to a picture of her sister Serena Williams showing off her baby bump while vacationing in Italy.
After announcing her second pregnancy at this year's Met Gala, Serena is enjoying some time off in Italy with her husband Alexis Ohanian and their daughter Olympia.
On Monday, May 29, Serena, wearing a black strapless dress and pink heels, shared pictures of her baby bump. While her baby bump was barely visible in the first photo, she proudly displayed it in the second image.
"CAUTION: Things are not always how they appear. I am seriously trying to figure out if the baby is in the front or….back. … slide right," she captioned her post.
Serena's older sister Venus Williams reacted to the pictures by stating that she looked perfect, along with a few emojis.
"Perfect," Venus Williams wrote on her Instagram story.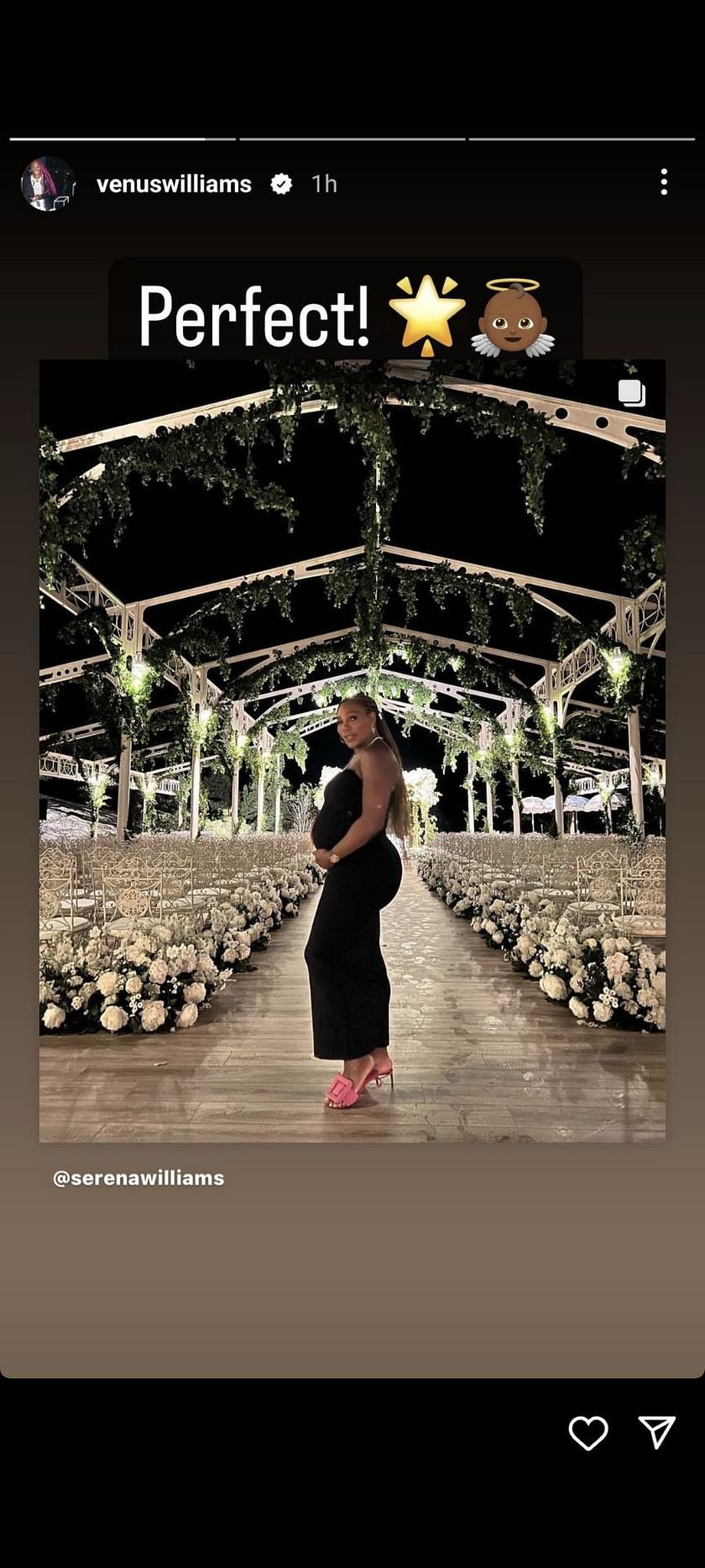 Serena Williams has kept all details of her second pregnancy under wraps. She has not revealed either the due date or the gender of her baby so far.
---
Venus Williams reacts to upcoming ESPN docuseries on Serena Williams
Venus Williams recently expressed her thoughts on the forthcoming ESPN documentary series on her sister's life and career.
The series, titled "In the Arena: Serena Williams", will be a multi-part production that will offer a close and comprehensive view of Serena's legendary journey from prodigy to an icon.
In a trailer for the series, Serena stated that while she grew up, she had a target on her back and no one wanted her to win. Reacting to the video, Venus stated that she always backed her younger sister to win, unless they were facing each other on the court.
"I would just like to say that I wanted her to win," she wrote on her Instagram stories.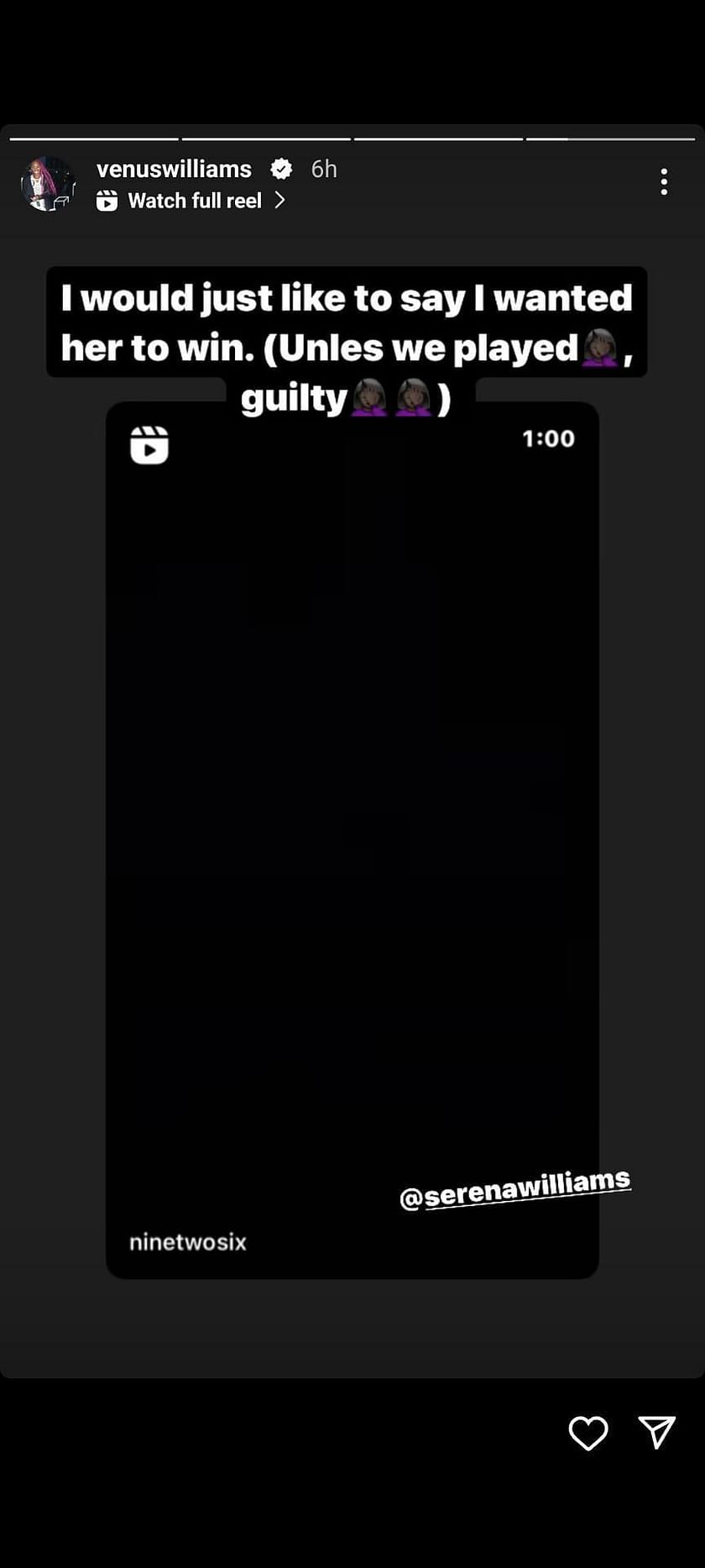 The docuseries is directed by Gautam Chopra and co-produced by ESPN, Religion of Sports, Tom Brady's 199 Productions, and Williams' own Nine Two Six Productions.
The series will feature firsthand perspectives from Serena Williams and key figures throughout her life. It will also examine some of her most significant Grand Slam tournaments and personal milestones, as well as her challenges and triumphs.
It will also explore Serena's impact on the sport and culture, as well as her role as a mother and a mentor to a new generation of players.
Venus Williams and Father Richard recall one match that 7-time Grand Slam champion "should have won"