Tennis coach Rick Macci has declared that former World No. 1 Jennifer Capriati is one of his favorite students to date. The American coached Capriati from age 10-14 and praised her amazing balance while revealing that she is currently residing in Florida and is doing great.
Rick Macci has coached five former No. 1 ranked players, including Andy Roddick, Maria Sharapova, Serena Williams, Venus Williams, and Jennifer Capriati. The three-time Grand Slam champion was one of the first Rick Macci International Tennis Academy students in Florida.
The USTPA Master Professional recently took to Twitter to express his awe of Capriati. He said that as a child, the 1992 Olympic gold medalist could hit groundstrokes with glasses of water on her head and shoulders without spilling a drop. Macci fondly called her "The Jenerator."
"When I coached Jennifer Capriati from age 10 to 14, her balance was so amazing she could rip a groundstroke with a cup of water off her head and both shoulders and not spill a drop! One of my all-time favorites! The JENERATOR!" he wrote.
Upon being asked about Capriati's whereabouts these days, the famed coach said that she lives in Florida and that he has spoken to her mother recently. He also reiterated that she is still one of his favorite students.
"Jennifer lives in Florida; she's doing great and is a special young lady. I spoke to her mother, Denise, recently. She's still one of my all-time favorite students! The generator!" wrote Macci.
"It's really unbelievable" - Jennifer Capriati on winning the Olympic Gold in 1992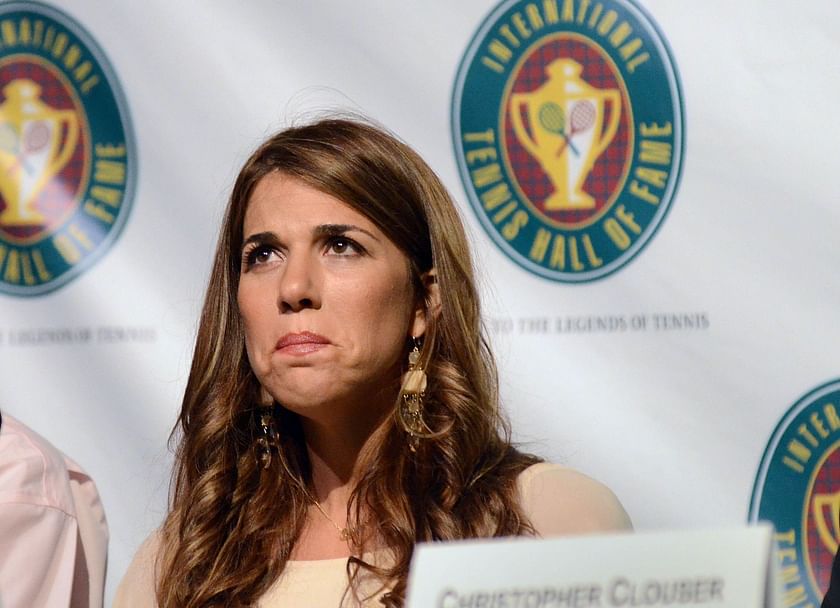 Three-time Grand Slam champion, Jennifer Capriati, opened up about her feelings on winning the Olympic Gold in 1992, saying it was "unbelievable" and that she got chills when she went up on the podium.
"It's really unbelievable. I got a chance to do what so many athletes have done, I got to stand up there (on the gold medal platform). I got the chills up there," she said.
The gold medalist also added that it was one of her "greatest" matches.
"I think this is definitely one of my greatest matches. In terms of fighting for everything, running down and really grinding it, I just played one of my best matches. This one is definitely up there," she said.
The former World No. 1 American bagged the Gold Medal in 1992 by defeating reigning champion Steffi Graf. She was only 16 years old when she achieved the feat. This was the only time Capriati defeated Steffi Graf in her career, as Graf went on to dominate their head-to-head record 10-1 later on.