Serena Williams's husband Alexis Ohanian recently asked his daughter Olympia to assess him on "some important dad criteria." The results were impressive.
The 40-year-old, who is the co-founder and executive chairman of Reddit, revealed that he got a 90% score from the five-year-old.
Ohanian and Williams are one of the most celebrated couples in the world of sports and entertainment. They tied the knot in 2017 and welcomed their first child, Olympia, in the same year. The couple have often given fans a glimpse of their family life on social media, showing their love and support for each other and their daughter.
Ohanian's latest tweet was a picture of a performance review he received from Olympia, who gave him a score based on seven categories — pancake making, giving hugs, loving Olympia, protecting Olympia, teaching Olympia, dancing, and singing. Except for singing and dancing, Ohanian aced the rest of the categories, resulting in an overall score of 90%.
"I asked Jr for a performance review on some important Dad Criteria. Proof that I'm far from a perfect Papa. Always room for improvement!" Ohanian tweeted.
---
Here's a look at Serena Williams' remarkable tennis career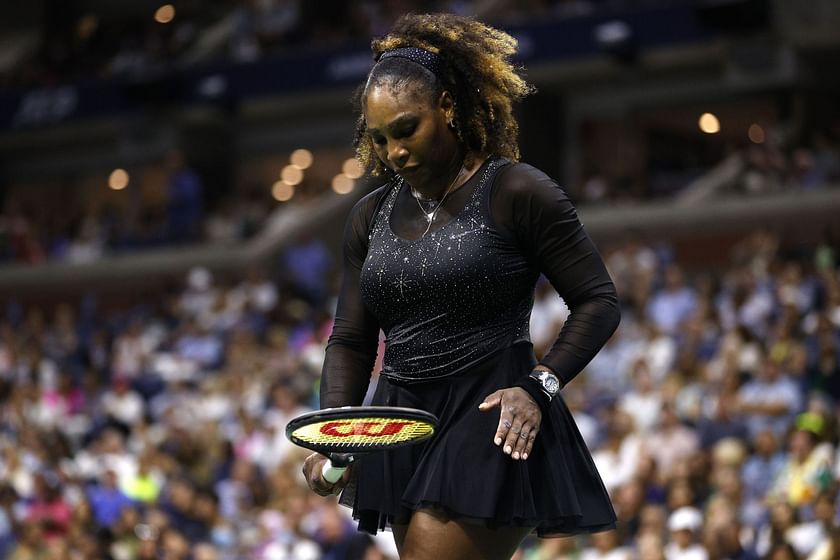 Serena Williams, a tennis legend who dominated the sport for decades, retired in September 2022 after an amazing career that began in 1995. Her achievements and records show how she became one of the best players ever to grace the tennis court.
Williams was born on September 26, 1981, in Saginaw, Michigan. She started playing tennis at a young age and showed great talent and potential. She turned professional in 1995 and soon, rose to prominence on the women's circuit.
She won her first Grand Slam singles title at the 1999 US Open when she was only 17 years old. The prodigy defeated Martina Hingis in the final and became the second African-American woman to win a Grand Slam title.
Williams went on to win a total of 23 Grand Slam titles in her career – seven each at Wimbledon and the Australian Open, six at the U.S. Open, and three at the French Open. She is second only to Margaret Court, who won 24 Majors, in the history of tennis.
After her final match in the third round of last year's US Open, Serena Williams received a standing ovation from the crowd and a tribute video from fellow players and celebrities.
She thanked her fans, family, coaches, and sponsors for their support and said she was grateful for her journey. She left behind a legacy that will be remembered for years to come.