Rick Macci, Serena Williams' former coach, has said that Williams' ability to anticipate the movements of her opponent is one of the rarest qualities in tennis. He claimed that the 23-time Grand Slam singles champion had perfected the art of predicting where her opponents would strike the ball.
Serena Williams moved away from tennis in September 2022. This came after she lost to Croatian-Australian tennis player Ajla Tomljanovic 5-7, 7-6 (4), 1-6 in the third round of the 2022 US Open.
Williams had been a professional tennis player since 1995. She won 73 singles titles, 14 Grand Slam doubles titles (with her older sister Venus), 4 Olympic gold medals, and $94 million in prize money. The 41-year-old American won 366 major matches overall, including 102 on Ashe.
Rick Macci, a prominent tennis instructor, discussed the concept of "greatness" in tennis on an episode of the ATP Tennis Radio Podcast. He agreed with the host mentioning Roger Federer's retirement statement from the 2022 Laver Cup, in which the Swiss remarked that being athletic makes you the best.
The American trainer talked about Serena Williams's remarkable anticipating skills, saying:
"Absolutely, I think you know when you say the best athlete, okay, is that from the neck down or from the head down? Or do we describe an athlete. So I think he had the speed, the quickness, the agility, the anticipation. Remember, Serena knew where you were gonna to hit before you did. That's what spells greatness at the ultimate level."
"So I agree with Federer about the athleticism because if you can't move you know have a serve like Roddick if you wanna have a shot coz of you can move, play offense, defense you have options but that is the wild card but it's a moving efficiently", he added.
Rick Macci stressed the aspect of anticipation, saying that it's one of the biggest qualities to have as a tennis player. He added that you can take it as a starting point and work on other things from there.
"Listen, I have people who aren't super quick or super fast but their anticipation skills are unbelievable. They know where you're going to hit it just by where the ball lands, how you're running, the angle of your racket," Macci said.
"So a lot of this can be taught but if it's already baked in that's a great thing to work from and that's kinda one of the things I saw with Serena. So I grew with Federer but it is a package, then you gotta deliver the goods under pressure and that separates great from good", he added.
---
"I'm not used to working out with no goal"- Serena Williams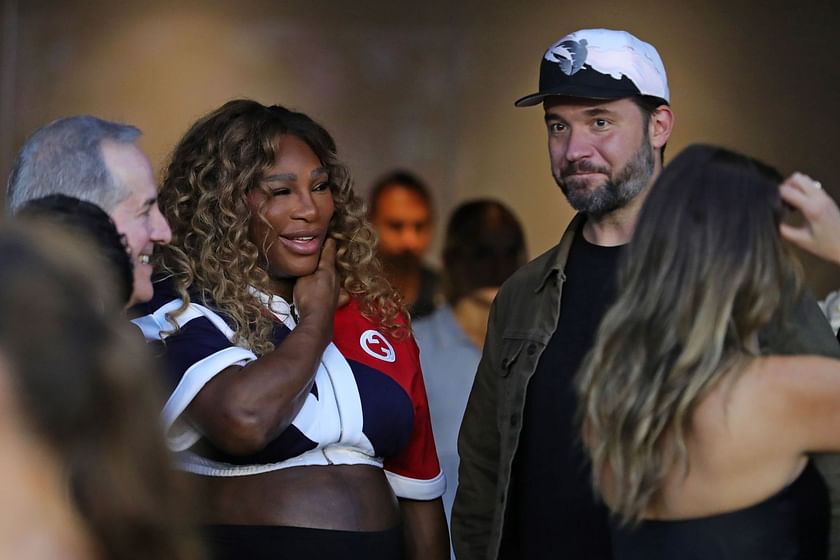 Serena Williams may have hung up her racquet on her illustrious tennis career a year ago, but she has been keeping herself in shape by regularly working out. However, the 41-year-old is finding it harder to stay motivated these days.
The American tennis icon recently took to X (formerly Twitter) to share her thoughts on not being motivated to work out.
"I'm not used to working out with no goal or to be honest - no championship in my mind. This is super weird", Williams tweeted.
Serena Williams has shifted her focus to family life and business ventures away from tennis. But it would seem that her inherent competitive nature has made working out a hollow exercise.
Williams and her husband, Alexis Ohanian, welcomed their second child, a baby girl whom they named Adira River Ohanian, on August 22 this year.