Serena Williams and her husband Alexis Ohanian are all set to welcome their second child, as revealed by the couple on Monday, May 1.
Williams and Ohanian were invited to the 2023 MET Gala, where the 23-time Grand Slam champion debuted her baby bump. Williams also took to social media to confirm the news.
"Was so excited when Anna Wintour invited the 3 of us to the Met Gala," Serena Williams wrote, sharing photographs of herself with her baby bump and Alexis Ohanian.
Ohanian made the announcement on his social media as well, joking that he and Williams were "back at it" as they loved being parents. The Reddit co-founder further added that their first daughter Olympia is going to be the "best Big Sister," as she has been asking for a sibling for a while now.
"Mama & Papa love this parenting-thing, so we're back at it 😁 and @olympiaohanian is gonna be the best Big Sister — she's been asking & praying for this for a minute," Alexis Ohanian wrote.
---
Recalling what Serena Williams had said about "growing her family" during her retirement announcement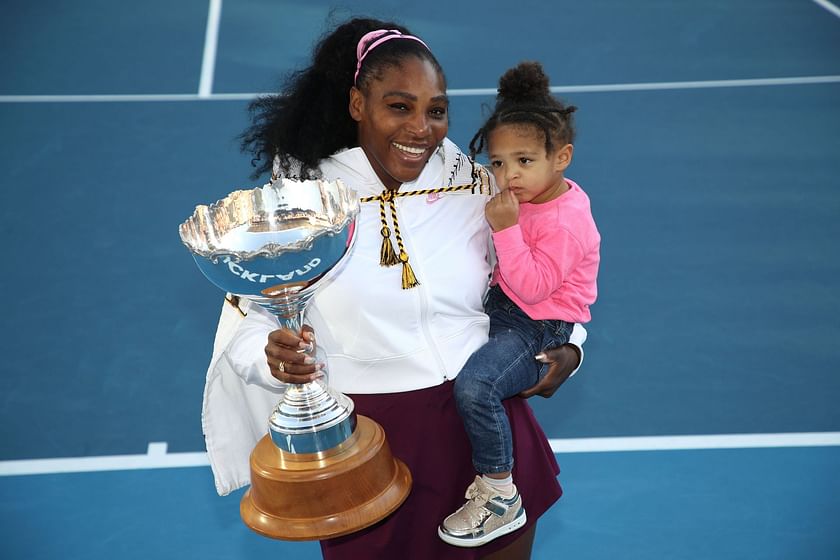 After more than two decades on the WTA tour, Serena Williams hung up her racquet last year, playing her final match in the third round of the US Open.
Prior to the tournament, the former World No. 1 announced her retirement through a long essay she wrote for Vogue. In the essay, Williams explained her thought process and how she arrived at the decision.
The term "family" made a prominent appearance throughout the essay. The American revealed that she and husband Alexis Ohanian had been trying to have a second child for a while.
However, she made it clear that she did not want to be pregnant while she was still an athlete, a choice which hastened her retirement.
"In the last year, Alexis and I have been trying to have another child, and we recently got some information from my doctor that put my mind at ease and made me feel that whenever we're ready, we can add to our family. I definitely don't want to be pregnant again as an athlete. I need to be two feet into tennis or two feet out," Williams said.
The 23-time Grand Slam champion also emphasized that she was finally at a point in her career where she was okay with prioritizing her family. This in turn made it easier for her to choose retirement.
"The way I see it, I should have had 30-plus grand slams. I had my chances after coming back from giving birth. I went from a C-section to a second pulmonary embolism to a grand slam final. I played while breastfeeding. I played through postpartum depression," Serena Williams said.
"But I didn't get there. Shoulda, woulda, coulda. I didn't show up the way I should have or could have. But I showed up 23 times, and that's fine. Actually it's extraordinary. But these days, if I have to choose between building my tennis résumé and building my family, I choose the latter," she wrote.