Tennis fans reacted to Miyu Kato's gracious gesture of presenting a gift to the ball girl whom she accidentally hit, despite being disqualified from the women's doubles match.
Kato and Aldila Sutjiadi teamed up to compete in the women's doubles event at the French Open. They faced Marie Bouzkova and Sara Sorribes Tormo in the third round.
During the game, unfortunately, the Japanese hit a ball with her backhand that accidentally struck a ball girl, who was left in tears. The chair umpire, Alexander Juge, initially gave Kato a warning, but Bouzkova and Sorribes Tormo insisted that their opponents be defaulted due to the ball girl's distress. Kato was forced to forfeit her ranking points and prize money.
Following the unfortunate incident, Miyu Kato took it upon herself to make amends with the ball girl by presenting her with a gift.
"I'm glad to hear that you are doing well and continue to Volunteer as a Ball Girl. It makes me very happy to hear this. I hope you enjoy the gift that I got you, and I look forward to seeing you again! Wishing you the Very Best!" Miyu Kato tweeted.
Tennis fans took to social media to express their appreciation for Kato's kind gesture.
One fan wrote that Kato's actions elevated her above Bouzkova and Sorribes Tormo.
"She's ending Sorribes Tormo and Bouzkova on so many levels lesssgoooo Miyu," a fan tweeted.
Another fan wrote that they were wondering why Bouzkova and Sorribes Tormo did not check on the ball girl, given their apparent concern for her well-being.
"This is so sweet, and where are those two players who so concerned about this ball girl? They didn't even check on her, yet complained for their own pathetic business," the fan wrote.
Here are a few more reactions from fans:
Miyu Kato receives support from Novak Djokovic-led PTPA after disqualification controversy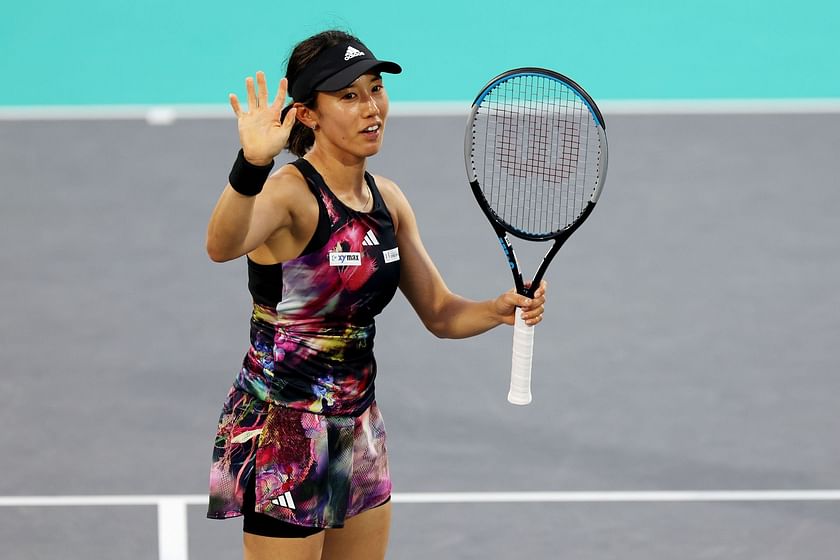 Miyu Kato and her women's doubles partner Aldila Sutjiadi received immense support from the tennis community following their disqualification in the third round of the 2023 French Open. The decision was deemed unjust by many, who have since called for a change in the rules.
The Professional Tennis Players Association (PTPA), led by Novak Djokovic, has strongly defended Kato and Sutjiadi. The PTPA issued an open letter stating that while the safety of ball kids is of utmost importance, it was unfair to default the pair for an unintentional act.
"The Professional Tennis Players Association (PTPA) affirms that ensuring the safety and well-being of all individuals involved in the sport, especially the ball girls and boys, is our highest priority," the statement read.
"Nevertheless, the decision to default Miyu Kato and Aldila Sutjiadi was unjustifiably disproportionate and unfair. It is evident that the incident was accidental and not at all aggressive in nature," it added.
The PTPA also called for a fair process to be created for players to appeal when their rights are violated.
"Players must have access to fair dispute resolution processes when their rights are violated."