Australian coach Rennae Stubbs recently recalled how tennis legend Serena Williams was thoroughly outclassed by Alycia Parks during a practice session ahead of the 2022 US Open.
Williams joined forces with Stubbs prior to the final Grand Slam of her career. The Australian wanted the former World No. 1 to play as many practice matches as possible due to her lack of playing time prior to the tournament.
While Williams put out convincing performances against top-ranked players, including Ons Jabeur, Maria Sakkari and Sofia Kenin, she was demolished by young Parks during practice.
In a conversation during the Rennae Stubbs Tennis Podcast, the Australian reflected on how Parks outclassed the 23-time Grand Slam champion.
"Serena was having a bad day. She was not in a great mood at all. Little did I know her dog had passed away that day. So, Serena's having a bad day, but she is getting spanked by Alycia. She was acing at 120 miles an hour, t-serves out wide. I'm like 'what the f***," Stubbs said.
She further stated how calm and confident World No. 51 Parks was while facing Serena Williams.
"I'm like, first of all, why would you get this girl to practice with Serena. She loves Serena, clearly her idol but she's gone out here and she's having the best time, serving up court, she's like this is great, no pressure on me," she added.
Stubbs reminsced on how Parks eventually deteriorated Williams' confidence heading into the Grand Slam, saying that the session with the 22-year-old was "the worst practice" they had.
"And poor Serena...I'm like... not building up her confidence right? It was the worst practice we had," she expressed.
---
"We were like, this girl is so good" - Rennae Stubbs and Serena Williams on Alycia Parks after US Open practice session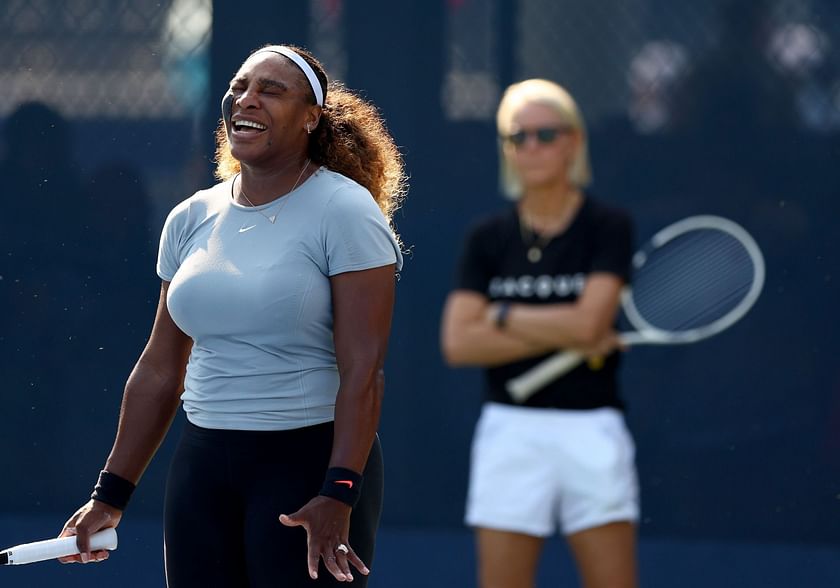 Rennae Stubbs and Serena Williams were astonished by Alycia Parks' skills after their practice session. During the podcast, Stubbs revealed that she and Williams were amazed by how well the young player was "literally pounding" the ball.
"She [Parks] played a little bit in Boca," Stubbs said. "So, I think Serena knew of her as well but, we were like, this girl's so good. She is literally pounding the ball. I mean, how do this girl lose? So, then she does great at the end of last year, won a couple of small, like Challenger events, back-to-back and got her ranking high enough."
Alycia Parks is on the rise, having reached a career-high ranking of World No. 51 on the tour after she clinched her maiden WTA title at the Lyon Open on Sunday.
Edited by Shubham Banerjee