Sloane Stephens recently celebrated her and Thanasi Kokkinakis' victories over Varvara Grecheva and Stan Wawrinka, respectively, at the 2023 French Open.
Stephens secured a resounding victory by defeating Grecheva 6-2, 6-1. Meanwhile, Kokkinakis had to put up a fierce fight. He displayed unwavering persistence and determination to defeat Stan Wawrinka 3-6, 7-5, 6-3, 6-7(4), 6-3 on Court Simonne-Mathieu. Kokkinakis had to work hard to secure a hard-fought victory in a grueling four-hour and 38-minute match.
Sloane Stephens took to social media to share a picture of herself alongside Thanasi Kokkinakis, following their respective victories.
"Big wins today💪🏾 @TKokkinakis," Stephens tweeted.
---
Sloane Stephens gives her thoughts on French Open scheduling only men's matches for night session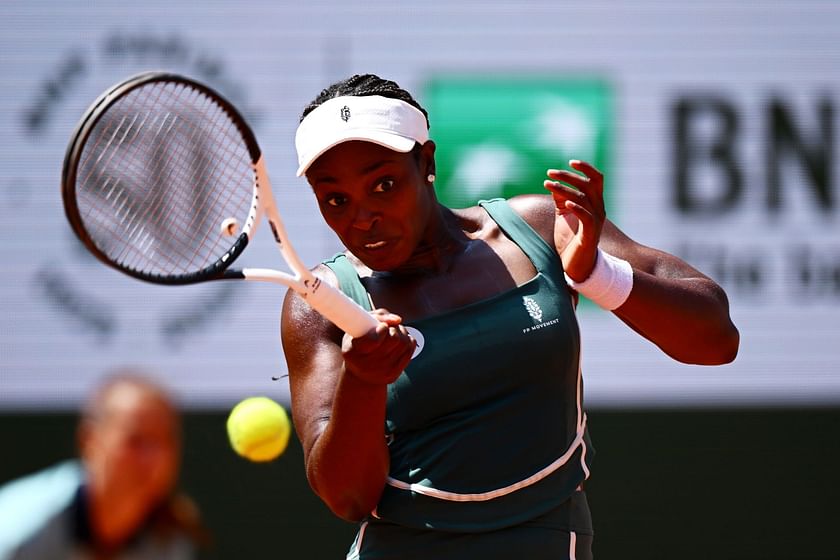 Sloane Stephens recently reflected on whether she had ever played a night session match at Roland Garros. Incidentally, the claycourt Slam received substantial backlash for scheduling only one women's match for the night session.
However, little has been done to rectify the situation. The first four night session matches of the 2023 tournament have exclusively featured male players.
When asked about the matter, Stephens stated that the tournament did not seek her advice and proceeded to act as they saw fit.
"Nobody asked me for advice on what they should do," she said. "So it's their tournament. They do as they please."
Stephens also mentioned that she has been actively involved in discussions about equality in sports as a member of the player council. However, the former French Open finalists feels that her efforts have gone in vain as her concerns have not been heard.
"I'm on the player council, and we've had a lot of conversations about this, and we've had a lot of conversations about equality," the American said. "Obviously your statement says it there, four out of four men's matches. That's not what we talk about. That's not what we're about. So there's really not much to say about it."
Stephens stated that discussions are ongoing both before and after tournaments. However, she emphasized that during tournaments, players prioritize their performance and remain focused.
"Yeah, I think those conversations are always happening," Stephens said. "During the tournament we all are playing the tournament, so our main goal and focus isn't preaching to them on what they should be doing."
Sloane Stephens will next face Yulia Putintseva in the third round at Roland Garros on Friday, June 2.