USTPA coach Rick Macci has stated that former World No. 4 Sofia Kenin was the "scariest little creature" he has ever coached. Macci also revealed that he nicknamed Kenin "sonic boom" when he coached her between the ages of five to 12.
Sofia Kenin rose to No. 4 in the WTA rankings in 2020 after winning her only Grand Slam title at the 2020 Australian Open. She followed up that victory by winning the inaugural Lyon Open.
The American also made the final of the re-scheduled 2020 French Open, losing to current No. 1 Iga Swiatek in straight sets in the final. As a result, Kenin was named the WTA Player of the Year for 2020.
Speaking on the Tennis Unfiltered podcast, Rick Macci, who has also coached Serena Williams, praised Kenin for her understanding of tennis at a young age. Macci said that while Kenin did not play like the Williams sisters, "she knew what was going on."
"I called her 'sonic boom,'" Macci said. "She was the scariest little creature I ever taught. I usually didn't teach people that young. I do now. At age 5-12, I had her. She understood the geometry of the court. She cut the court. She wasn't gonna play like Venus or Serena, but she knew what was going on."
Macci also praised Kenin's timing, drop shot, and understanding of the court.
"The way she took that ball right off the rise left you surprised, 'Where are your eyes?' She had the best timing," Macci said. "She had one of the best drop shots ever. We practiced that 24*7."
---
Sofia Kenin will get back on track, believes Rick Macci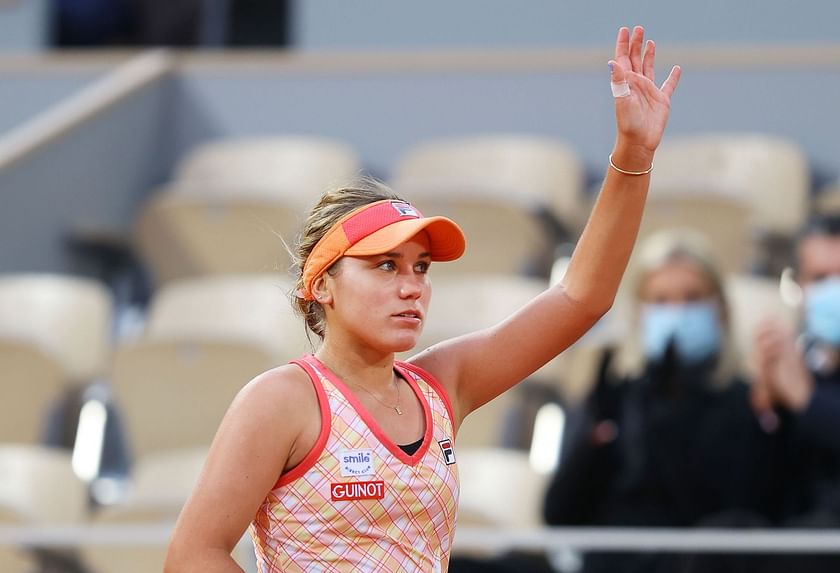 Sofia Kenin has struggled to find her best form for the past few years. The American finished 2022 with a year-end ranking of World No. 235 after missing most of the season due to an injury.
However, Kenin's former coach Rick Macci believes she has what it takes to get back on track.
"I think she'll get back on track," Macci said. "You don't lose the talent. You don't lose the ability. You lose the confidence, maybe you lose the fitness, there's an injury along the way so it can be a little more tricky."
Kenin has had a topy-turvy 2023 season so far. The 24-year-old has broken into the top 150 in rankings, although, her results are less than desirable. Currently ranked World No. 138, Kenin's best result in 2023 came at the Hobart International Open, where she reached the semifinals. Apart from that, Kenin has only reached the third round of the 2023 Miami Open.
She suffered a second-round loss at Indian Wells and two first-round losses at the 2023 Australian Open and the 2023 Madrid Open. Kenin's current win-loss record stands at 9-9 so far this season.
Edited by Shubham Banerjee