Simona Halep is aware of her fellow WTA tour players taking a subtle dig at her after the news of her four-year ban was announced.
On Tuesday, September 12, the International Tennis Integrity Agency (ITIA) handed Halep a four-year ban from tennis for breaches of the sport's anti-doping programme.
After the news was announced, the likes of Serena Williams and her husband, Alexis Ohanian, uploaded cryptic posts on social media which fans deduced was linked to Halep's ban.
"8 is a better number," Williams wrote on X (formerly Twitter).
Halep denied Williams an eighth Wimbledon title in 2019 when she beat her 6-2, 6-2 in the final. Williams' husband Alexis Ohanian, former World No. 5 Eugenie Bouchard, and others have also reacted to the former World No. 1's doping ban in a snide manner.
In a recent interview, Halep stated that everyone has the right to judge her, before adding that players were directing their ire at her because they lost to her over the years.
"I think everyone has the right to judge me because the tribunal decided that I have the fault here. Someone told me today that those players who are hating on me because I beat them," she told Front Office Sports.
The 31-year-old also said that her current goal is to stay healthy and remain in shape.
"Tennis is tough to focus on. I need to stay healthy. It's emotional [being on the tennis court]. When you are drained emotionally, you can get hurt physically. I am trying to protect myself, so I will keep going to the gym to stay in shape," she added.
The ITIA's findings revealed that an individual tribunal set up to investigate Halep decided in favor of banning her from participating in tennis for four years. The statement read that the Romanian had committed "intentional anti-doping violations" which were confirmed by analysis of 51 blood samples provided by her as part of the Athlete Biological Passport.
---
"When I received the decision, I was in complete shock" - Simona Halep on her four-year doping ban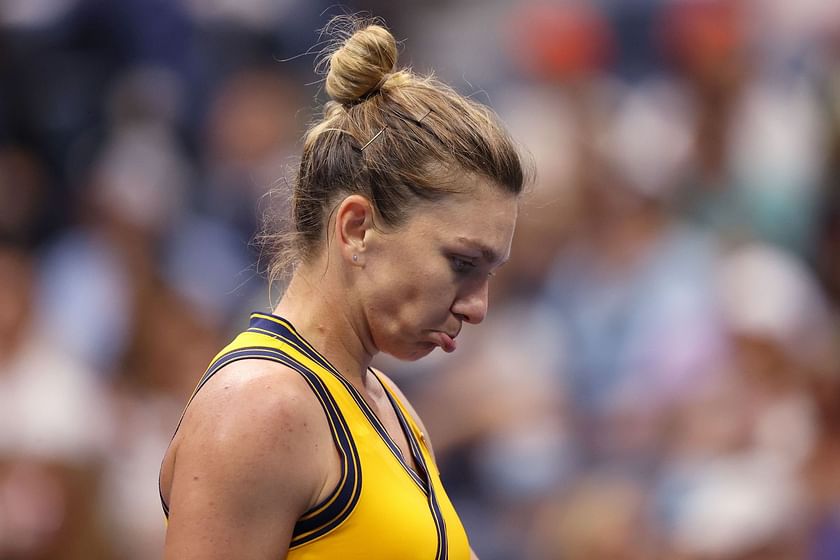 Simona Halep has stated that she was shocked when the news of her four-year ban was announced. The two-time Grand Slam champion was expecting to be exonerated by the tribunal.
"I was confident after the hearing because there were so many things that made no sense and that are not fair," she said.
"When I received the decision, I was in complete shock. I could not believe that they suspended me for four years when we found the contamination and my blood was totally normal. They didn't find anything bad in my blood. They judged me on scenarios. There is no proof. It's just insane," she added.
The former World No. 1 further said that she has always been very careful with anything she consumes and that the four-year ban has taken a mental toll on her.
"Mentally, it's been a disaster for me because I wasn't expecting something like this. I've always been careful with what I put in my body, and I have never taken something without checking. So, it is a shock," she expressed.
Halep's attorney Howard Jacobs is said to be readying an appeal to the Court of Arbitration for Sport, which could lessen the penalty issued by the ITIA's tribunal, if not overturn it completely.