Stefanos Tsitsipas believes that he has the style and personality of an artist when he's on the tennis court.
Tstitsipas is currently in action at the 2023 French Open, where he defeated Sebastian Ofner on Sunday, June 4, to progress to the quarterfinals. At the post-match press conference, Tsitsipas was asked about how he expresses his personality the best, both on the court and off the court.
In reply, the Greek player said that despite being limited by the close confines of a tennis court, there are 'limitless' opportunities for players to express themselves.
"There are certain limitations when it comes to being a tennis player. It's a box with lines and nets in between that you can get as creative as you want. The opportunities and the way you want to play the game are kind of limitless. You can't set boundaries to yourself, I don't feel like that's fair," he said.
"That magic little box is my playground and I get to sometimes experiment and try new things in practice and apply it on the court when I play.
"My personality is a big part of that. I think through my personality you can see what my biggest strengths are as a person. Even by the style of play, the way you play I think shows a lot of what your personality is like."
Equating himself to an artist, both on and off the court, Stefanos Tsitsipas stated that that's how he'd like to be characterized.
"Outside of it, I would consider myself an artist, and I think it's fair to say that I feel like, myself, I do feel like an artist when I play on the court. That's how I would like to be characterized," he said.
---
Carlos Alcaraz awaits Stefanos Tsitsipas in 2023 French Open quarterfinals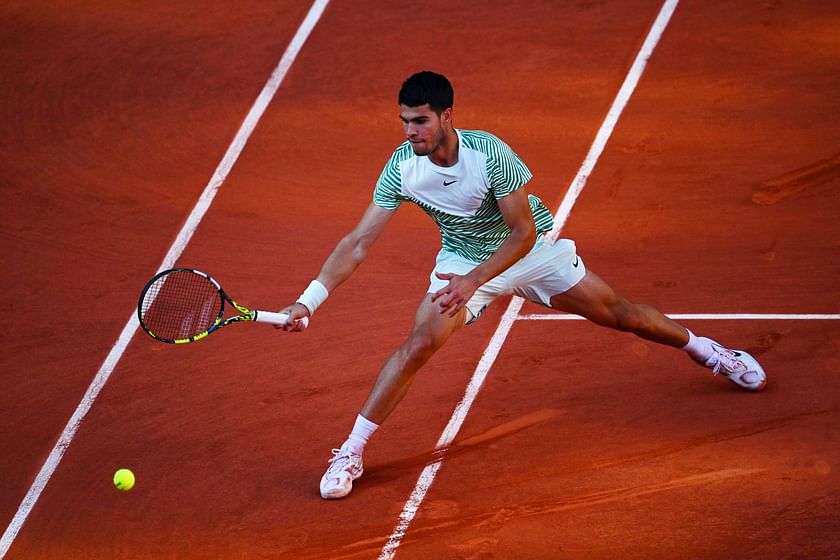 Stefanos Tsitsipas will face top seed Carlos Alcaraz in the quarterfinals of the French Open on Tuesday, June 6.
Tsitsipas has a lopsided record against Alcaraz, having failed to beat him in four meetings, twice on hardcourts and twice on clay. They last faced each other at the Barcelona Open this year, where the Spaniard won en route to defending his title.
Like Tsitsipas, Alcaraz has looked at his best in Paris this year. He has lost only one set (against Taro Daniel in the second round) and comes into the quarterfinals on the back of a convincing 6-3, 6-2, 6-2 fourth-round win over Lorenzo Musetti.
Edited by Anantaajith Raghuraman