Greek tennis star Stefanos Tsitsipas and Australian coach Mark Philippoussis have parted ways after nearly a year together.
Mark Philippoussis joined Stefanos Tsitsipas' support team as a co-coach, alongside Tsitsipas' father Apostolos, after the 2022 Wimbledon Championships. Since then, the two have worked together in the Greek's pursuit of his maiden Grand Slam title. Tsitsipas got ever so close to attaining that goal in Melbourne earlier this year, losing to Novak Djokovic in the final of the Australian Open.
On Tuesday (May 23), however, the Australian player-turned-mentor announced the decision to split with Tsitsipas in an Instagram post. The 46-year-old thanked the World No. 5 for the opportunity and reminisced about their great time together. He went on to wish Tsitsipas great success and health in his future endeavors.
"@stefanostsitsipas98 thank for the opportunity of being a part of your team. It was a great ride and experience, I'm proud of what we achieved together in the short amount of time we had. I wish you health, happiness and success for your future, on and off the court!" Philippoussis captioned his Instagram post.
Stefanos Tsitsipas had recently called his partnership with Phillippoussis a success and highlighted their great compatibility and chemistry off the court. He hailed the Australian as a "wise man" who has provided him with "essential" insights into the sport.
"Mark is a very wise man, he has a lot of knowledge. I think the fact that he's lived these things himself on the tour and he's able to provide some [advice] to me now is essential," Tsitsipas said.
"There's so much compatibility in terms of team chemistry but also our philosophy behind the tennis we're trying to pursue."
Mark Phillippoussis was an active tennis player from 1994-2008. He attained his highest singles ranking of World No. 8 in 1999 and ended his career with 11 ATP tour titles. Phillippoussis also reached two Grand Slam finals, at the 2003 Wimbledon Championships (loss to Roger Federer) and the 1998 US Open (loss to Patrick Rafter).
Stefanos Tsitsipas looks to end his Grand Slam drought at the French Open 2023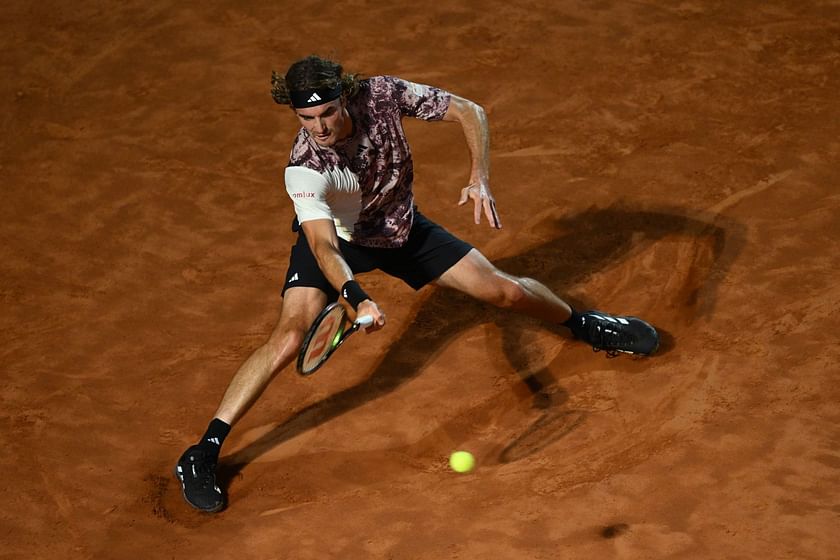 Stefanos Tsitsipas has reached two Grand Slam finals in his young career. He came close to attaining Grand Slam glory at the 2021 French Open. Tsitsipas entered that tournament as the No. 5 seed and dropped only 3 sets on his way to the final. He was, however, bettered by Novak Djokovic in the finale 6-7 (6), 2-6, 6-3, 6-2, 6-4.
The 24-year-old then reached the final of the 2023 Australian Open as the No. 3 seed. In Melbourne, he beat the likes of Jannik Sinner (fourth round), Sebastian Korda (quarterfinals), and Karen Khachanov (semifinal)s to have another shot at a Major title. However, Djokovic again prevailed in the final, winning his 22nd Grand Slam title 6-3, 7-6 (4), 7-6 (5).
Stefanos Tsitsipas' next shot at a Grand Slam will be at the upcoming French Open, where he will be the No. 5 seed. However, he will enter the tournament without a title on clay so far this season.
The 9-time ATP title winner failed to defend his title at the Monte-Carlo Masters, losing to Taylor Fritz in the quarterfinals. He then lost to Carlos Alcaraz in the Barcelona Open final, Jan-Lennard Struff in the Madrid Open quarterfinals, and Daniil Medvedev in the semifinals of the Italian Open.