Taylor Fritz, John McEnroe, Ben Shelton, and several other players of Team World indulged in celebratory cigars following their 2023 Laver Cup triumph.
Shelton and Frances Tiafoe added the final flourish to Team World's victory in the Laver Cup on Sunday. The American pair secured Team World's second consecutive Laver Cup title in a nail-biting doubles match against Team Europe duo, Andrey Rublev and Hubert Hurkacz 7-6(4) 7-6(5).
On the first day of the competition, Team World surged ahead with an impressive 4-0 lead, leaving Team Europe trailing in their wake. Team World continued to assert their dominance, extending their lead to a remarkable 10-2 by the end of Saturday, September 23.
Team Europe, under the captaincy of the esteemed Bjorn Borg, had reigned supreme, triumphing in the tournament's first four editions. However, their winning streak came to a halt last year at the iconic O2 Arena in London, where Team World finally emerged victorious.
After their second successive triumph, Team World celebrated by savoring some cigars. Taylor Fritz, John McEnroe, Ben Shelton, and several other players indulged in these celebratory cigars to mark their achievement of securing the Laver Cup.
Watch the clip below:
"I'm not going to walk in, couple days, and say, This is what you're going to do" - John McEnroe on captaining Team World at Laver Cup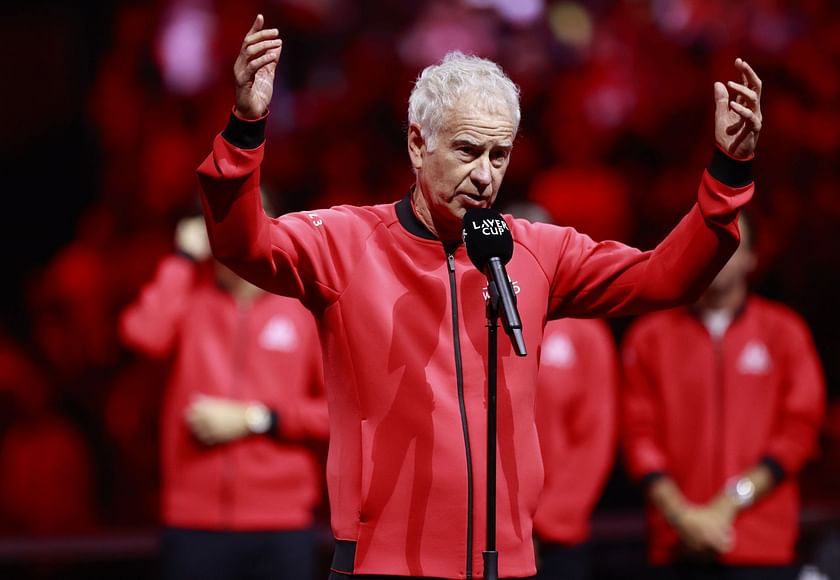 John McEnroe had shed light on his approach to his captaining duties at the Laver Cup. He emphasized that he is not the type of captain who simply walks in and dictates players' actions from the get-go.
McEnroe has held the position of Team World's captain since the inception of the tournament, while Bjorn Borg has been at the helm of Team Europe for the same duration. The previous year marked a historic milestone as Team World won the Laver Cup for the first time, shattering Europe's dominance.
Addressing the media during this year's edition, John McEnroe stated that the majority of Team World players already have their own coaches and entourage, which he preferred not to interfere with.
"Well, almost every guy here has a coach with him or is speaking to a coach. So you try to understand what makes a guy tick and talk to the people around him, as well, like Fran, for example, get feedback from coach and people and what they are thinking. That's important. I'm not going to walk in, couple days, and say, This is what you're going to do," the former World No. 1 said.
Instead, the American asserted that he would only speak if he knew it would have a positive impact on his players. He claimed to have developed this intuition through years of experience.
"You hopefully have the right feel for knowing when to say something, when it's needed. I have been around the game a long time, but just look at the second set. It was a pretty unpredictable set. Both guys were battling really hard. So I think that's the question, really," he stated.
"That's the million-dollar question, in a way, knowing when to say something that you hope will make a positive difference. That's what I try to do," John McEnroe added.