Legendary American tennis coach Rick Macci believes that two of the youngest and the most talented players, Carlos Alcaraz and Jannik Sinner, will develop a great rivalry over the next few years.
Macci recently took to Twitter to argue that Sinner, who is 21, will be 20-year-old Carlos Alcaraz's 'biggest rival'. He went on to praise Sinner for his fearless style of play on the court and believes that this will help the Italian neutralize the Spaniard's aggression.
The 68-year-old also compared Sinner to an 'Italian stallion', pointing out his excellence in movement on the court.
"@janniksin will be @carlosalcaraz biggest rival. He is fearless and can match the Spanish juice off the ground and moves in and out of the baseline like the original Italian Stallion," Mucci tweeted.
Rick Mucci is considered a legend in American tennis circles. He is a seven-time United States Professional Tennis Association National Coach of the Year. Mucci has also worked with several World No. 1 players, including Andy Roddick, Serena Williams, Venus Williams, Jennifer Capriati, and Maria Sharapova.
Jannik Sinner and Carlos Alcaraz are considered to be the future of men's tennis and have already garnered a staunch fan following.
Alcaraz is currently ranked World No. 2, winning ten ATP Tour-level singles titles, including the 2022 US Open and four Masters 1000 titles. Meanwhile, World No. 8 Sinner has won seven ATP titles in the singles category.
A look at Jannik Sinner and Carlos Alcaraz's rivalry over the years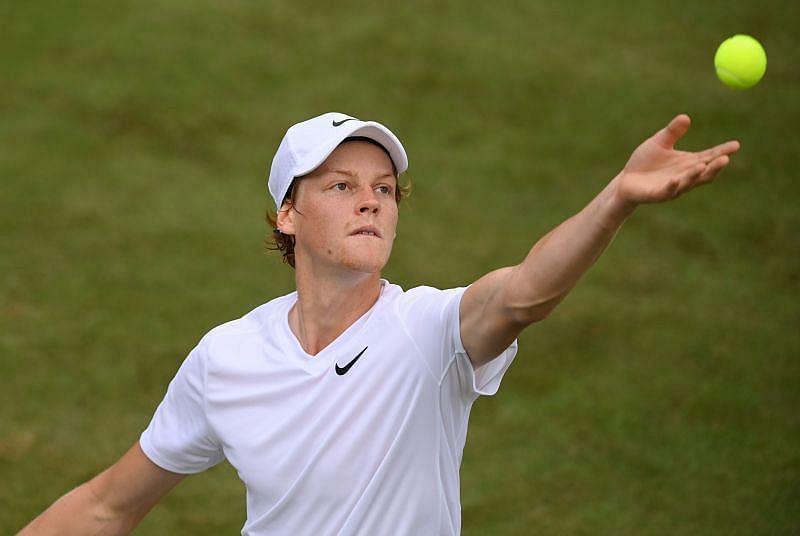 Over the last couple of years, matchups between Sinner and Alcaraz have become some of the most-watched and followed matches on the ATP tour. The duo last met in the semi-final of the 2023 Miami Open on 31 March, where Sinner emerged victorious in a high-intensity three-set match.
Sinner and Alcaraz have faced each other a total of six times on the ATP tour, with both of them winning three matches each. The Spaniard has defeated Sinner in the semi-finals of the 2023 Indian Wells Open, the quarter-finals of the 2022 US Open, and the round of 32 in the 2021 Paris Masters.
Meanwhile, Jannik Sinner has gotten the better of Alcaraz in the semi-final of the 2023 Miami Open, the round of 16 at the 2022 Wimbledon Championships, and the final of the 2023 Croatia Open.