A cryptic post on social media from Serena Williams caused a bit of a stir on Tuesday, September 12. Many fans speculating that the American may have directed the post at Simona Halep.
Williams, who has been a regular figure on social media since her retirement in 2022, took to X (formerly Twitter) to post a short message with no context.
"8 is a better number," she wrote.
The timing of the post was interesting for many fans. Just an hour earlier, Simona Halep had been handed a four-year suspension from tennis by the ITIA (International Tennis Integrity Agency) due to a breach of the sport's anti-doping program.
Halep had famously denied Williams an eighth Wimbledon title by beating her in the 2019 Wimbledon final.
In that context, one fan reacted to Williams' post by saying that the 41-year-old couldn't control her urge to hit back at Halep.
"She just couldn't help herself here with the shade," they wrote.
Another fan, meanwhile, was critical of the Williams' apparent dig at Halep.
"This is so embarrassing, she never knew how to lose...USO 18 was the best example of all," they wrote.
Tennis journalist Jose Morgado posted a screen-capture of Serena Williams' Twitter activity to back up the theory that she was indeed targetting Halep with her post. Morgado pointed out that the American had liked a post by Nicole Gibbs who expressed her disappointment with the Romanian's actions.
"Serena just 'liked' this tweets as well..." Morgado wrote.
Here are a few more reactions from the tennis community:
Serena Williams' bid for a record-equalling 24th Major was ended by Simona Halep in the 2019 Wimbledon final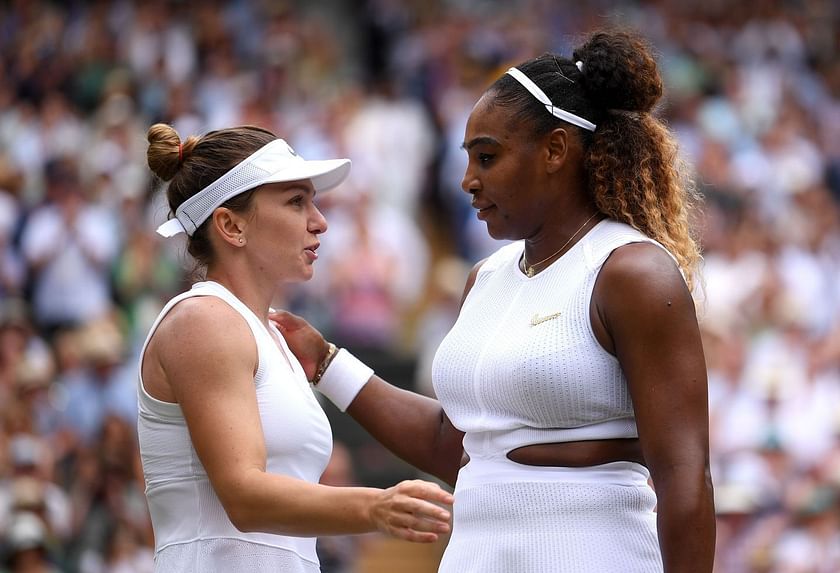 Serena Williams suffered by far the most lopsided championship-match defeat of her career in 2019. She succumbed to Simona Halep in the Wimbledon final in just 56 minutes, managing to win just four games in the entire match.
The loss was particularly surprising at the time, considering the American had beaten Halep in 10 of their 11 meetings leading up to the final at SW19 that year.
Serena Williams would make one more Major final, at the 2019 US Open, where she was outmatched by the fast-rising Bianca Andreescu. Had the American won at either Wimbledon or New York, she would've tied Margaret Court's record tally of 24 Major titles.
She, however, soon made amends by going all the way at the 2020 ASB Classic, where she beat Jessica Pegula in straight sets to win the 98th title of her illustrious career. The 41-year-old then struggled with her form and various injuries for the next two years, before retiring at the 2022 US Open.
Edited by Siddharth Dhananjay