Aryna Sabalenka's boyfriend Konstantin Koltsov has congratulated her for her monumental victory at the 2023 Australian Open, stating that it was "just the beginning" for the player.
Sabalenka, the World No. 2, clinched her maiden Grand Slam title on Saturday (January 28) when she defeated Elena Rybakina in the final Down Under. The Belarusian registered a spirited comeback at Rod Laver Arena, coming from a set down to win 4-6, 6-3, 6-4.
Reflecting on her massive achievement, Sabalenka's boyfriend took to social media on Tuesday (January 31) to express delight for his "beloved girl."
"My beloved girl, congratulations!!! Knowing what you've gone through, in life and in sports, through incredible work on and off the court... With your patience, discipline and dedication, you earned this victory!!! Be proud of yourself!!! This is just the beginning!!! I love you madly," Koltsov captioned his Instagram post.
He also thanked Sabalenka's team for making her a better player every day and for believing in her.
"But your team is something incredible... They truly love you (know this) and try every day to make you better not just as an athlete... genuinely care about you, they're not always easy with you, but they didn't give up and believed in you and they're the funniest team on the tour. Thank you @matthfawcett @antoniodubrov @andrever for helping make my little girls dream a reality," he added.
With her title at the Melbourne Major, Aryna Sabalenka has propelled herself back to her career-best ranking of World No. 2. She has also become the 58th different women's Grand Slam winner in the Open Era.
---
"You guys deserve this trophy" - Aryna Sabalenka credits her team for Australian Open 2023 win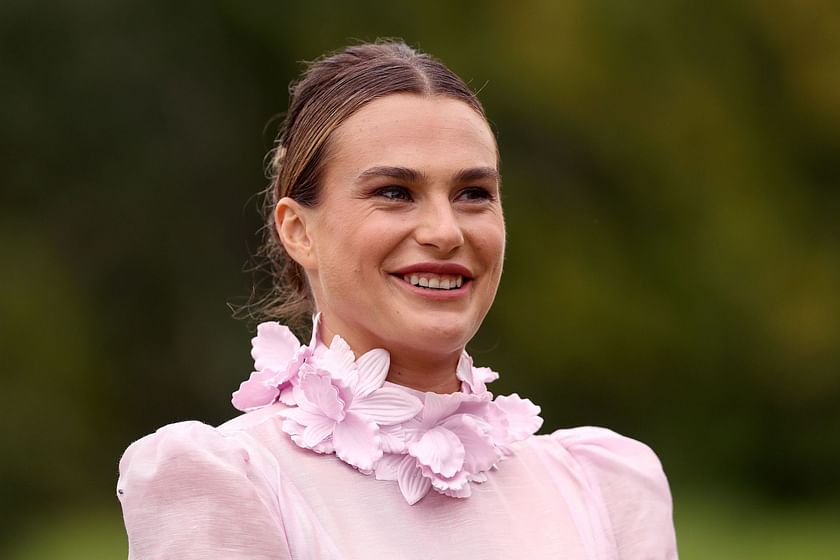 Aryna Sabalenka recently expressed gratitude for her team's efforts behind her 2023 Australian Open win, stating that they "deserve the trophy."
Speaking in the post-match press conference, the 24-year-old stated that she was "super happy" to have held back her emotions to win the title. She credited the "craziest team" for seeing her through the many ups and downs over the last year.
"I'm super happy that I was able to handle all those emotions and win this one. I'm still shaking and super nervous. My team -- the craziest team on tour, I would say. We've been through a lot of ups and downs the last year. We worked so hard. You guys deserve this trophy, it's more about you than me," Aryna Sabalenka stated.