Australian Open semifinalist Tommy Paul was recently asked to build his perfect player, in which he picked attributes from a number of players including Rafael Nadal and Novak Djokovic.
Paul will square off against the Serb in the last four of the 2023 Australian Open on Friday, having made it this deep into a Major for the first time in his career.
When asked by the social media team of the Lawn Tennis Association (LTA) to build his perfect player, the American picked Nadal's forehand and David Nalbandian's backhand.
"I'll probably go Rafa," Tommy Paul said when asked to pick the ideal forehand
"Nalbandian," was Paul's preference for backhand.
The 25-year-old picked compatriot Reilly Opelka's serve, claiming he is yet to get a hang of the latter's mammoth delivery.
"I'm gonna go with my boy Reilly Opelka. I mean, it's always nice to be seven foot. I mean, I've seen his serve my whole tennis career and I still haven't figured it out," the American stated.
Tommy Paul then picked Tim Henman's volleying skills.
"Tim Henman - yeah my idol. I mean, I've watched a lot of Tim Henman volleying on YouTube, so that's who I'm choosing," he revealed.
He finally picked Novak Djokovic when asked to name the player whose stamina levels he would like.
"Djokovic probably," Paul stated.
Paul then went with Alex de Minaur and Gael Monfils' foot speed.
"Either De Minaur or Monfils,"
The American then argued that it would be difficult to pick against Rafael Nadal when it comes to tennis IQ.
"Rafa. Yeah, I mean hard to go against Rafa," Paul said.
And finally, he picked Cameron Norrie's resilience and never-say-die attitude.
"Just being a dog? Norrie. The Brits are going to love that one," he stated.
"I'm playing some of my best tennis, so it's a good time" - Tommy Paul looking forward to his semi-final clash against Novak Djokovic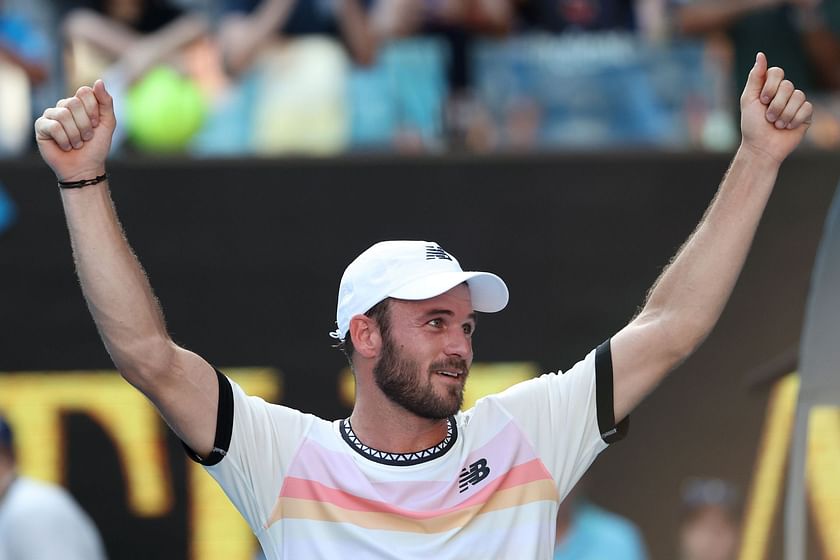 Speaking to the media after beating Ben Shelton in the quarterfinals, Tommy Paul revealed that Novak Djokovic congratulated him on the victory when the two crossed paths in the locker room.
"I saw him in the locker room after I finished my match. He said, Congrats. Not too much," Tommy Paul said.
The American mentioned that he has practiced with the Serb even though the two have not faced each other on the tour before. He added that he hopes to put up a good fight against the nine-time champion.
"I think we have practiced before. I mean, I'm sure we practiced before. But, yeah, we never played a match against each other," Paul stated.
"Obviously, he's pretty comfortable here in Australia. It's going to be a challenging match. But I'm playing some of my best tennis, so it's a good time," he added.
What is the foot injury that has troubled Rafael Nadal over the years? Check here