Former World No. 1 Victoria Azarenka recently reacted to her son Leo's ice hockey practice session.
Leo was born on 19 December 2016 to the Belarusian tennis player, who was then in a relationship with Billy McKeague. However, the couple reportedly broke up after the 2017 Wimbledon Championships.
The split soon turned ugly as the former couple got involved in a long custody battle for their son, at the end of which Azarenka won.
On Saturday, Leo's social media account, which is managed by both Azarenka and Leo's father, posted a short reel of his ice hockey session. The video captured everything from Leo dragging his own kit on his way to practice, to wearing them while running laps of the ice rink.
"Hockey season 🥅 🏒 ❤️," the caption of the Instagram post read.
Victoria Azarenka shared the reel on her Instagram story and captioned it with a smiling-face-with-heart-eyes emoji to showcase her pride.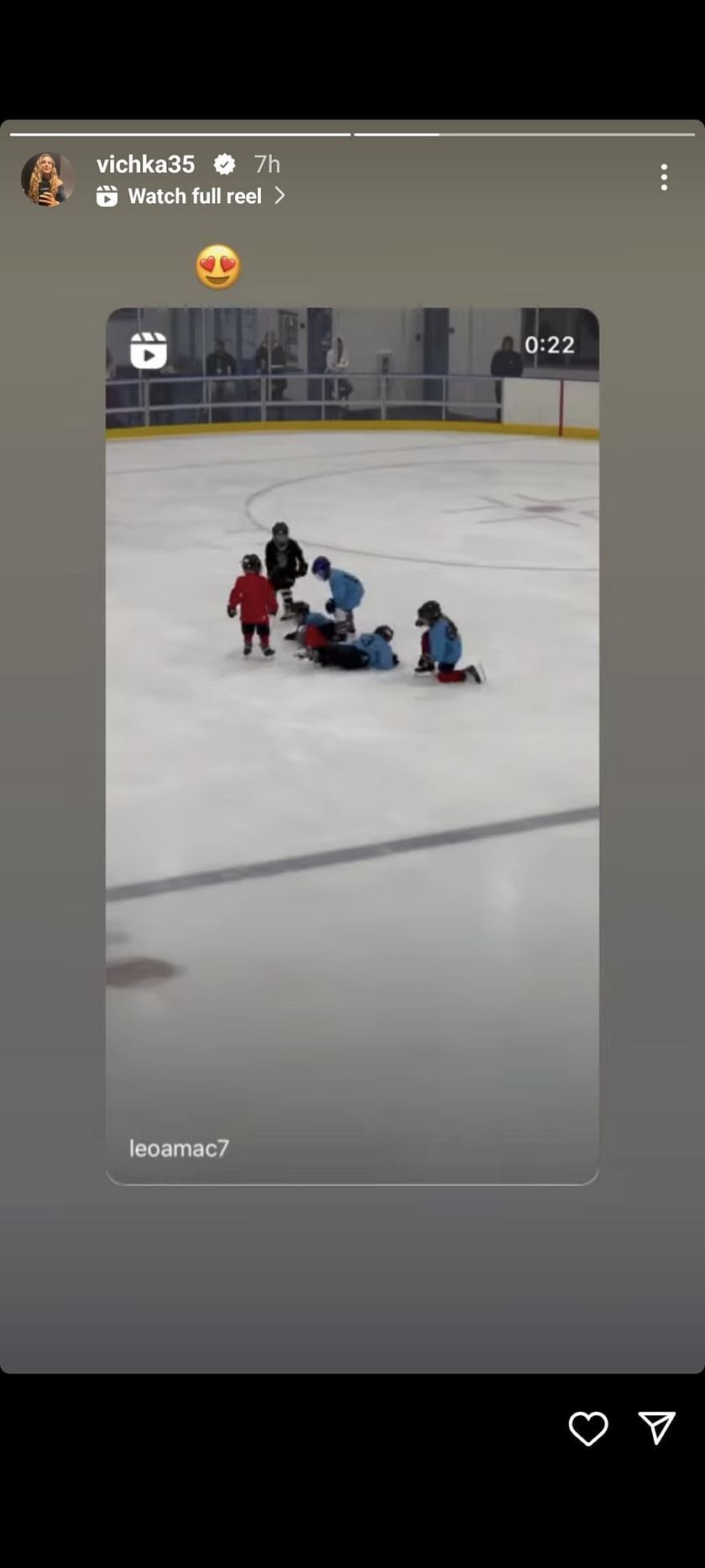 Victoria Azarenka often spends quality time with son Leo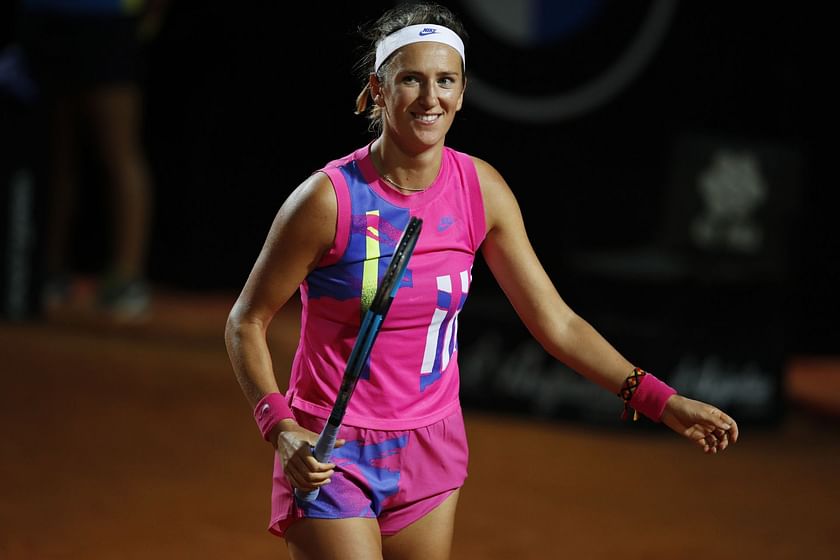 Victoria Azarenka has been enjoying a lot of quality time with her little kid despite her busy tennis schedule. The 33-year-old often shares pictures and updates of what goes on in Leo's life and how the two spend their time.
On the occasion of Valentine's Day, Leo surprised his mother with a sweet gesture that melted the two-time Grand Slam winner's heart. Leo wrote a letter to his mother and gifted her a rubber tennis ball.
"To Mom. From Leo," the letter read.
"My favorite Valentine," Azarenka captioned the post.
During the recently concluded Australian Open, Azarenka shed some light on her son's football dreams as well. She revealed that Leo's dream is to play for Ligue 1 side Paris Saint-Germain and that she has transformed herself into an "obnoxious" soccer mom for his benefit.
"Leo is extremely into football now. I call it football, he calls it soccer - we have this debate. He wants to play in Paris St Germain, that's his dream. I'm a soccer mom now and I love that."
"I'm obnoxious, like absolutely the most obnoxious. It's a completely different emotion for me to support my son. I have no shame in screaming for him, like zero. But I'm very supportive. I want him to do well. I want him to achieve his dreams," she stated.
After a highly impressive Australian Open campaign, where she reached the semifinals, Azarenka lost in the Round-of-16 at the Qatar Open last week.