Jimmy Connors enjoyed huge success in a career spanning over two decades. He won eight Major titles and a total of 109 titles on the ATP tour, a record that still stands. The American also won 1,274 matches, another milestone which is yet to be surpassed by another player.
Connors hung up his racquet for good in April 1996. He played the final match of his career in Atlanta and lost 2–6, 6–3, 1–6 to Richey Reneberg. Initially a recluse after walking away from the sport, he slowly started to be more active in the public sphere after a while.
Here's a look into what Connors is up to these days following his retirement:
---
Where is Jimmy Connors now?
Connors married former Playboy model Patti McGuire in 1979. They are parents to two kids, son Brett and daughter Aubree. The family lives in Santa Barbara, California.
Connors began commentating during his playing days itself, teaming up with NBC to do so in 1990 and 1991 for the French Open and Wimbledon. He later returned to work for BBC during the grass court Major from 2005 to 2007, and once again in 2014.
Connors has also worked with the Tennis Channel since the 2009 US Open. These days the father-son duo also have their own podcast, "Advantage Connors", on which they discuss the current happenings in tennis, along with other sports.
---
Jimmy Connors' coaching career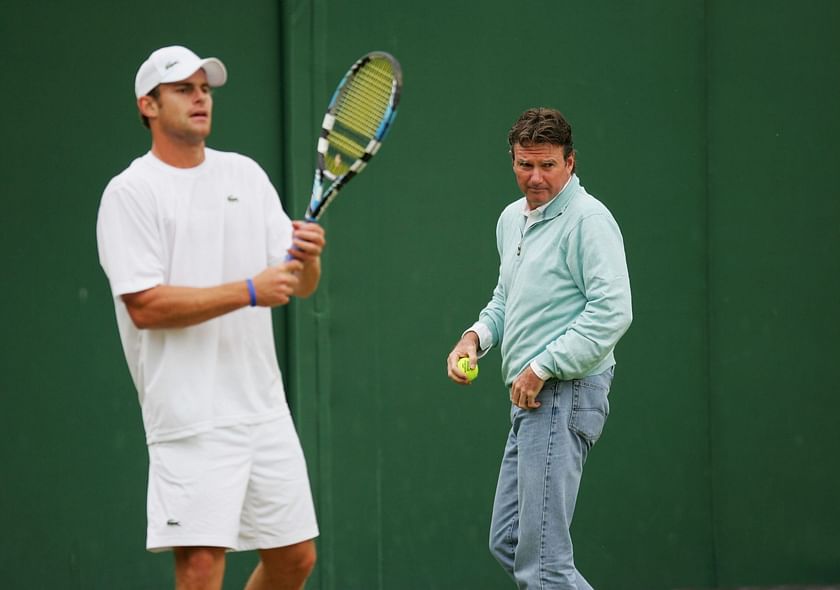 Jimmy Connors became more involved with tennis once again in July 2006, when he started to coach Andy Roddick. Their partnership was an instant success as the tennis legend helped his fellow American win the title in Cincinnati, while reaching the finals in Indianapolis and the US Open.
The following year Roddick won two titles and reached the semifinals of the Australian Open and the ATP Finals. After winning another couple of titles at the start of the 2008 season, the two parted ways.
Connors' next coaching gig was with Maria Sharapova. However, it was an extremely short-lived relationship. The Russian hired him in July 2013, but let him go after playing just one match the following month.
---
Jimmy Connors' business and charitable ventures
Connors' first ventured into business in the 1990s, when alongside his brother, he became an investor in the Argosy Gaming Company. They ran a number of casinos on the Mississippi river, but it all went downhill over the next few years.
Connors acquired one of the casions during the company's liquidation process, with plans to include a themed area based on himself. It never came to fruition at all and the casino was destroyed in a fire in May 2008.
Connors joined LiveWire Ergogenics, Inc as a spokesperson and advisor in July 2018. It is a company whose primary goal is to flourish within the cannabis industry.
Connors has advocated for the Global Down Syndrome Foundation in the past and was a part of their tennis camp a few years ago. When Hurricane Harvey left a trail of devastation in Texas back in 2017, the American made an appeal along with the USTA to raise funds for the relief efforts.
Connors has since continued to be involved in quite a few charitable endeavors and has used his standing to raise awareness regarding various matters.