On Sania Mirza's Love story
4.56K //
07 Nov 2012, 14:56 IST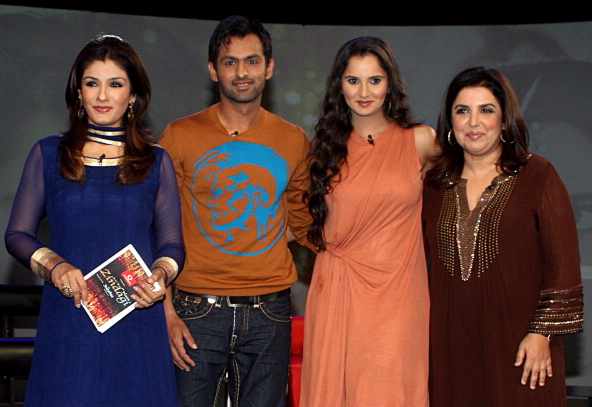 Ever since Sania Mirza's marriage to Shoaib Malik, there has been a lot of buzz whether she will play for India or Pakistan. Although Sania was invited to be part of Pakistan tennis team and a few individuals from Pakistan did approach her to play alongside them as her doubles partner, Sania has declined all those offers with utmost graciousness, saying that she is an Indian and will represent only India.
Many of us are still wondering how an Indian and a Pakistani can ever get married. There have been instances of other high profile politicians and film stars having inter-country marriages in India. But a high profile India-Pakistan wedding like that of Sania-Shoaib is a rare phenomenon.
Records show that every year at least one Indian marries a Pakistani because of love blossoming through various social media websites and chatting services. These marriages defy boundaries and various clashes which still go on along the border. So why bother about Sania-Shoaib's case? The common public in India have not perceived the marriage as just another inter-country marriage. It can be because of three reasons:
One, they might be now questioning Sania's integrity to India, at least on the tennis court. Two, the marriage to Shoaib Malik, who a high profile Pakistani cricketer who has even captained Pakistan, might be making people think that Sania, if given a choice of cheering for India or Pakistan, might prefer to cheer for Pakistan from now onwards.
The third reason could be little bit chauvinistic, in the sense that Shoaib Malik, being a Pakistani rather than an Indian, has been able to woo an Indian girl Sania who is a well known persona in India and a big heartthrob for the Indian public.
We can say that Sania and Shoaib were just in love with each other and that love will not change their integrity or love for the nation they were born in or they play their sport for. Her personal choice of finding a partner was hers and we have to respect her decision. Hence we should not have any aversion or bad impression of Sania or her close kin. She should be respected and loved the same way she was respected and loved before her marriage.