Paes/ Stepanek qualify for ATP World Tour Finals but lose in Japan Open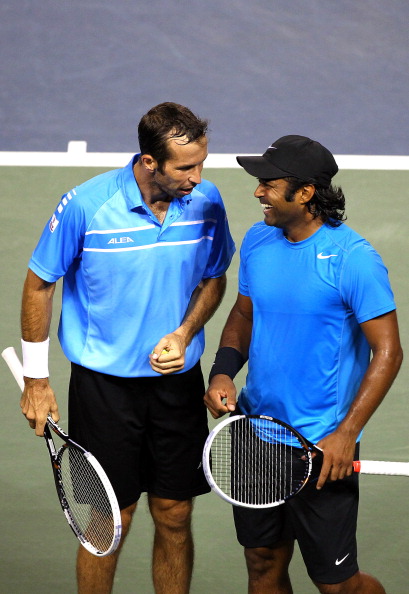 India's Leander Paes has qualified for the Barclays ATP World Tour Finals in London in November along with his Czech partner Radek Stepanek. The event brings together the top 8 singles players and doubles teams for the season to battle it out for the prestigious event in London's O2 Arena.
Paes and Stepanek are the fourth team to qualify for the event. India's other two doubles stars – Mahesh Bhupathi and Rohan Bopanna, who have been playing together since January, are currently no. 8 in the race to London and need to do well in the next few weeks on the tour to ensure a spot in the draw in London.
39 year old Paes, will be playing the season-ending event for the 13th time and has been the losing finalist on four occasions – in 1997, 1999, 2000 (all w/Bhupathi) and 2005 (w/Zimonjic). 33-year-old Stepanek will be making his debut in the event.
The Indo-Czech duo won the Australian Open title in January and also the ATP World Tour Masters 1000 in Miami and reached the finals of the US Open.
Meanwhile on Sunday, Paes and Stepanek were beaten in the finals of the ATP Japan Open Tennis Championships in Tokyo. The top seeds lost to fourth seeds Alexander Peya and Bruno Soares.
Peya and Soares won 6-3, 7-6 in one hour and 45 minutes to win their second title in as many weeks.