Pranjala scalps another seed to make final
606 //
07 Dec 2012, 20:43 IST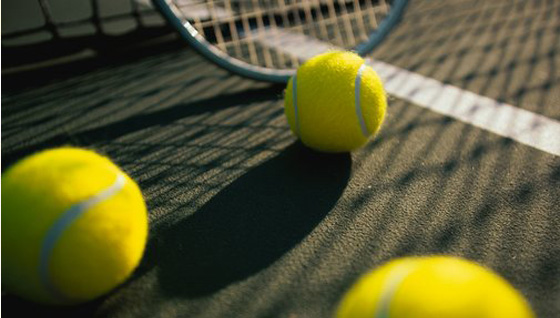 Mumbai - Unseeded Indian Pranjala Yadlapalli continued her demolition of seeded players when she knocked out second seed Hana Mortagy of Egypt in the singles semifinal of the CCI-ITF Junior Boys' and Girls' Under-18 Tennis Championship.
The 13-year-old Pranjala, who had shocked third Snehadevi Reddy in the previous round Thursday, came up with another good performance to put it across Hana in a long drawn match winning 6-7(9), 6-2, 6-1, at the Cricket Club of India (CCI) courts Friday evening.
Pranjala played with loads of determination but her lack of consistency allowed her Egyptian rival to snatch a close first set. Pranjala leading 6-5 and serving for the opener failed to convert three match points. Hana fought back for another break to level the scores and force the tie-breaker.
In the tie-breaker too, Pranjala had two more chances to clinch the set but was unable to convert them. Hana grabbed the reprieve and went on to close out the match winning 11-9.
However, Hana due to the hot, humid conditions seemed to tire out and lost the next two sets rather tamely.
Pranjala, will take on top seed Sri Vaishnavi Peddi Reddy, also from Hyderabad in Saturday's final. Vaishnavi easily prevailed over Yekaterina Gubanova of Kazakhstan 6-4, 6-4 in the first semifinal.
Meanwhile in the boys' singles semifinals, India's unseeded Garvit Batra caused another upset when he defeated top seed Goran Markovic of Serbia 6-2, 6-2.
In the other semifinal, third seed Chih-Chun Tang of Chinese Taipei proved too good for seventh seed Dimitry Popko of Kazakhstan posting a 6-1, 6-1 win.
In the boys' doubles final, the Kazakhstan pair of Sagadat Ayap and Alexey Nesterov managed to stave off the late fightback from Indo-Serbian combination of Sahil Deshmukh and Goran Markovic. The Kazakhs prevailed 7-5, 4-6, 10-6.
Results – girl's singles semifinals: Sri Vaishnavi Peddi Reddy (Ind) beat Yekaterina Gubanova (Kaz) 6-4, 6-4; Pranjala Yadlapalli (Ind) beat Hana Mortagy (Egy) 6-7(9), 6-2, 6-1.
Boy's singles semifinals: Garvit Batra (Ind) beat Goran Markovic (Srb) 6-2, 6-2; Chih-Chun Tang (Tpe) beat Dimitry Popko (Kaz) 6-1, 6-1.
Boys' doubles final: Sagadat Ayap (Kaz)/Alexey Nesterov (Kaz) beat Sahil Deshmukh (Ind)/Goran Markovic (Srb) 7-5, 4-6, 10-6.