Rafael Nadal: That winning feeling is back!
Editor's Pick
05 Mar 2013, 11:38 IST
797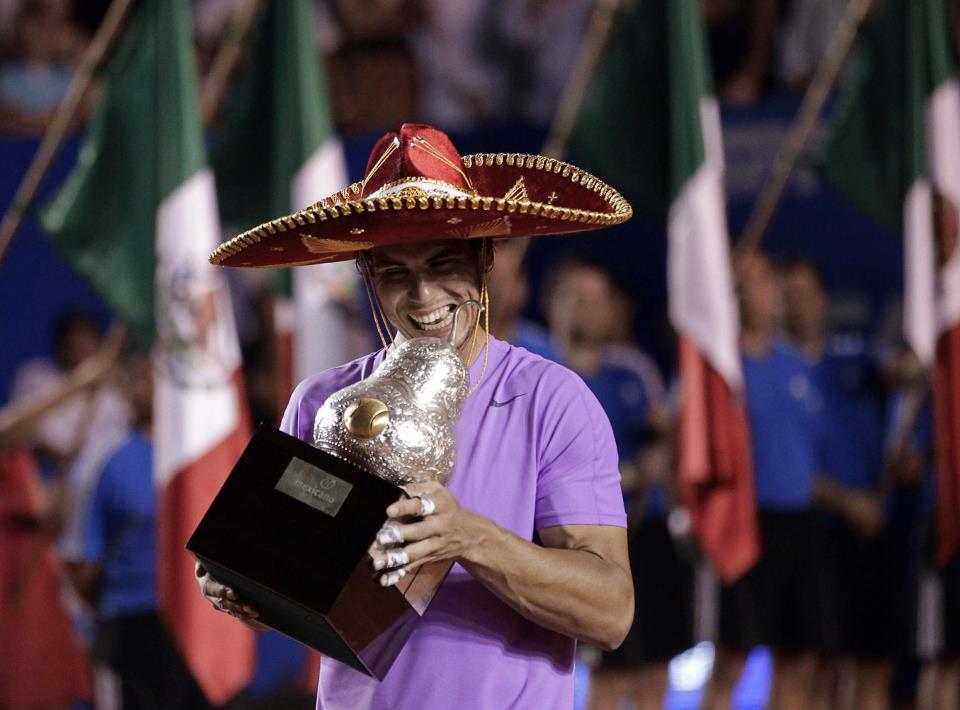 "You gain strength, courage and confidence by every experience in which you really stop to look fear in the face." – Eleanor Roosevelt
Rafael Nadal gave testimony to this very line in Acapulco. If Chile was where doubts still shrouded his mind and Brazil was where he retraced his own footprints, then Mexico was finally where he totally rediscovered himself and that winning feeling. And for his legions of fans, it definitely was an experience to rejoice to see Rafa break down the machine man, David Ferrer, with as much poise and élan.
It never was easy. The Mallorcan's awe-inspiring near-to-perfection performance in the final was a culmination of every little experience he has had since coming back to the tour. Returning to a sport which requires a top athlete to put in his sweat, blood and tears every single day after being seven months away is never a child's play. And more so when opponents who you intimidated once are aware of your vulnerability and are eager to pierce through it.
Horacio Zeballos did exactly that in Chile. It's like being blinded by the flashbulbs after returning to the stage. Nadal was too keen to soak it all in after ending his sabbatical. The feeling of striding on the 'terre battue', chasing every ball in an arena where hundreds are vociferously cheering for him was way too nostalgic for him. He didn't realize that the giant-killing Argentine Zeballos was a tiger lurking, waiting to pounce. When he eventually did pounce, Nadal was clueless and powerless and didn't know how to fight him off. Rafa was still searching for himself and the answers!
The World No. 5's South American sojourn next took him to Brazil – a more familiar place. Eight years ago, this very place had marked the beginning of what we now know as the invincibility of the clay monster called Rafael Nadal. A victory in Costa do Sauípe had stirred the clay giant in the Spaniard which saw him embark on a journey consisting of 81 straight wins on the red dirt. Indeed Brazil has been special for him! But strangely, the unheralded teenager who arrived in Brazil in 2005 bore a similarity with the Nadal of 2013.
Just like the 18-year-old fledgling talent, a fresh Nadal was now waiting to find his feet on the red dirt and was anxious to get that first title of the year. Eight years ago, a little bird had come to expand his wings, and now he returned to show he hadn't lost the ability to soar high again!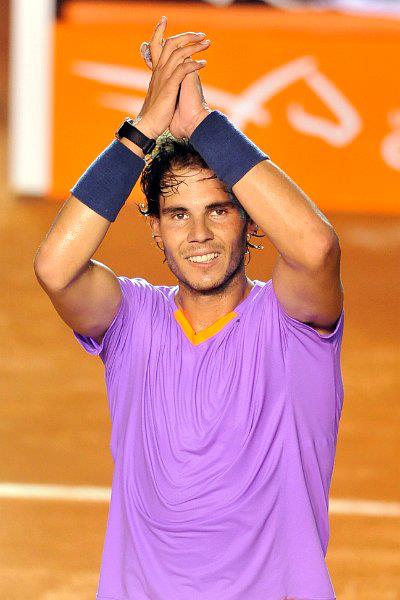 A familiar foe, David Nalbandian and a familiar terrain – Rafa blasted through the first set, which is when Nalbandian decided to pull the accelerator. Down 0-3 in the second set, Nadal made no repeat of the mistakes he made in Chile. Calling upon his winner's instinct, Rafa surged through the next six games to take his first title since his historic Roland Garros triumph last year. It was a feeling of finding that groove again!

Post victory, Rafa confessed himself: "Big things started to happen after I won here in 2005 and hopefully this is the start of something good again." He was undoubtedly spot-on with that remark. Acapulco, his next destination would see his coronation once again as the undisputed 'Clay King'. This was supposed to be the toughest challenge for him, with three-time defending champion and a fellow top-10 player, David Ferrer being in contention.
But Nadal never ceases to surprise you. The fast and avid learner that he is, he had gained in confidence and courage from every outing, which clearly reflected from the way he practised the art of ceaseless domination against the World No. 4 Ferrer. He was intrepid, relentless, resolute and most importantly, impenetrable – he was the scary Rafa Nadal that we all know and so love. Scampering around the court for every ball, sliding gleefully, Rafa chased and returned everything thrown at him to unreachable corners until it was impossible to reach even for the indefatigable David Ferrer. The transformation of Rafa was complete!
He had got back that winning feeling.
The Mexican success has now motivated Rafa to quash all rumours of his withdrawal from the prestigious Indian Wells tournament where he has been a champion twice. Indeed a wise decision it was, as moving forward with the newly-gained confidence is the only step in the right direction.
The hard courts might not provide him with resounding success right on his return, especially with his wobbly knees. But when Rafa has started winning, it is enough to ring the alarm bells for his opponents as he doesn't give up too easily.