Retired Roddick loses in Miami Tennis Cup Final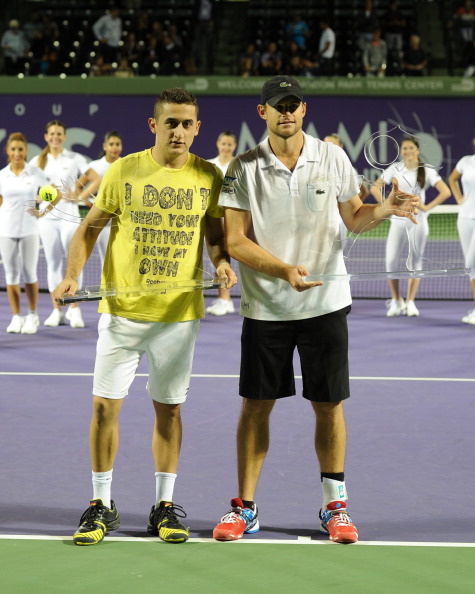 Andy Roddick, who retired following the U.S. Open this year, lost to Nicolas Almagro in the finals of the Miami Tennis Cup Exhibition today. The Spaniard beat Roddick 6-4, 7-5 as he broke the American once in each set.
Roddick, who created a stir by beating World No.3 Andy Murray in the semifinal on Sunday, dismissed talks of a comeback to the professional circuit. He is said to have put on four extra pounds since his retirement a few months ago.
"I don't miss the travel at all," Roddick was quoted as saying, after the semifinal match. "It's nice coming here and seeing familiar faces. I still enjoy hitting tennis balls, but I haven't lost that part of it. I haven't lost any of the innocent parts of tennis. I just do it in front of less people."