Rushmi advances to second round of Gulbarga Open
938 //
25 Sep 2012, 20:05 IST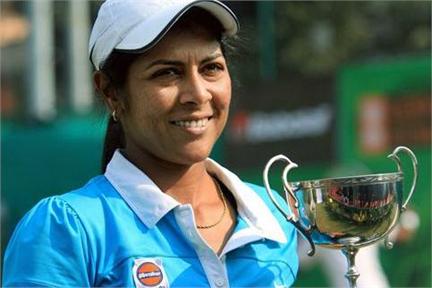 Gulbarga – Veteran player Rushmi Chakravarthi overcame Napatsakorn Sankaew of Thailand 7-6(5), 4-6, 6-4 at the ITF Gulbarga Open women's futures tennis championship at the Dr. Chandrashekar Patil Stadium here Tuesday.
Rushmi won in three hours on a day marked by long matches, advancing to the second round.
Second seed Emily Webley Smith was extended full distance by qualifier Hae Sung Kim from Korea before she won 6-3, 6-7(5), 6-1 in three hours.
Fourth seed Zi Yang of China, who has a powerful return of serve, proved too good for 15-year-old Rutuja Bhosale winning the tie 6-0, 6-0 in 58 minutes.
Ukrainian teenager Oleksandra Korshivilli upset sixth seed Ankita Raina 7-5, 6-1 in another first round encounter.
In another upset, Hong Kong native Nan-Nan Zhang took out Japanese seventh seed Yumi Miyazaki 7-6(5), 6-3.
A heavy downpour in the evening cut short the days play. Three unfinished matches will be continued Wednesday.
First round results: 2-Emily Webley Smith bt Hae Sung Kim 6-3, 6-7(5), 6-2; Oleksandra Korishvili bt 6-Ankita Raina 7-5, 6-1; Rushmi Chakravarthy bt Napatsakorn Sankaew 7-6(5), 4-6, 6-4; 4-Zi Yang bt Rutuja Bhosale 6-0, 6-0; Natasha Palha bt Shalaka Manjunath 7-5, 6-2; Sowjanya Bavisetty bt Shweta Rana 6-4, 6-3; Wing-Yau Venise Chan bt Varunya Wongteanchai 7-6(3), 6-3; Nan-Nan Zhang bt Yumi Miyazaki 7-6(5), 6-3; Risa Hasegawa bt Ho Ching Wu 1-6, 6-2, 6-2.