Sania Mirza capable of playing singles again
859 //
05 Nov 2012, 22:27 IST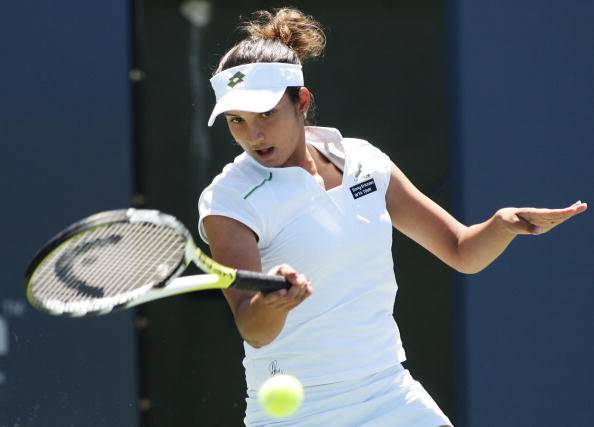 Indian tennis sensation Sania Mirza believes that she is still capable of playing in the singles arena and it's just the matter of how her knee holds up. Sania is recovering from a knee injury and is on a break for few weeks. According to her, she will be hitting the court in a week's time.
Sania, recently in headlines after the announcement that she will be partnering Bob Bryan in the Australian Open, said that her knee has been giving her trouble for quite some time. She added that in a few weeks, she will take a call on whether to continue in singles or not.
In an interview, Sania Mirza said, "I think I still have the ability to play singles. It's all about how my body holds up. I've been on a break for a couple of weeks now and have another week to go. When I get back on court, I have to see how my knee holds up."
She added, "It's been giving me some trouble of late. So that's the only thing holding me back as of now. But I'll see how my body reacts and take a call on playing singles again in a few weeks time."
Sania, who is famous for her lethal forehand return, has tasted success in the early part of her career in the singles. Her best performance came in US Open when she made it to the 4th round before being knocked out by Maria Sharapova. She also faced a career threatening wrist injury which kept her out from the game for quite a long period of time.
Sania said that this year she managed to play continuously because she was cutting singles and concentrating on doubles. In the early phase of her career, Sania was playing both singles and doubles which took a toll on her body, but as she is now concentrating more on doubles, she is getting fitter.