Somdev Devvarman - Standing at crossroads
893 //
01 Nov 2012, 10:05 IST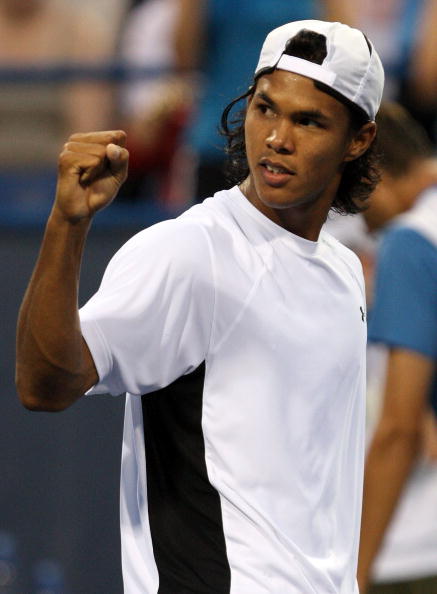 One day, you're the toast of Indian tennis – the top ranked player from your nation, competing at the Grand Slams and battling against the likes of Roger Federer and Rafael Nadal. 15 months later, you're a potential has-been; a player on the comeback trail; and now only the 13th highest ranked player in your country. Tennis can be a cruel sport – especially when you're struck by a serious injury in your prime.
That pretty much sums up the story of Somdev Devvarman over the past 18 months. Devvarman peaked at No. 62 in the world rankings last year – making him India's first regular fixture on the ATP tour in nearly 15 years. But 15 months later, Devvarman stands at a crossroads.
The top 100 ranking and the perks that come with it have disappeared. A shoulder injury, sustained during the end of last year and which required him to undergo surgery in January, forced him to miss the first six months of the circuit in 2012. With his ranking down to no. 733 in the world, Devvarman will be relegated to the ITF Futures circuit – a far cry from the ATP tour events he was competing in a year ago. The climb up back to the higher rungs in professional tennis is difficult, lonely and exhausting. A select few hundred players make the transition from the ITF circuit to ATP tour – even fewer are able to do the same twice over.
Shoulder injuries are hard to come back from. Just take the case of Maria Sharapova, who took nearly 4 years to get back to Grand Slam winning form after her shoulder surgery. Devvarman has a game built on scrambling around the baseline and playing percentage tennis – something that comes from hours of practice and years of match fitness. It may take him several months to find the right percentages again and Somdev will need to keep his motivation and desire strong until he finds that right balance – something that's easier said than done.
And since coming back at the London Olympics, the results have been far from encouraging for the Indian. Somdev lost his first match in six consecutive events – even losing to a player ranked outside the top 800 in the world – until he finally got his first win on Tuesday over world no. 145 Mischa Zverev at the ATP Challenger in Charlottesville.
Tuesday's win was a huge morale-boster for Devvarman. "I've been playing good tennis for a couple of months now. I just haven't been able to string a couple good sets and a win together. I'm really happy obviously. I've got to thank everybody who's been supporting me. It's been a really tough year, but I've learned a lot and would like to thank my coaches. I'm very happy with the win but there's a lot of work ahead of me. I haven't played two matches in a row, so we're going to see how my body holds up and how my shoulder holds up and not look too far ahead, take one step at a time."
Due to the extended period of his sabbatical, Devvarman has been able to use his protected ranking to get entry into the main draws of events. (A player may petition for a protected ranking when he is physically injured and does not compete in any tennis event for a minimum period of six months. The protected ranking is determined by the player's average ranking during the first three months of his injury and can be used for entry into the main draw or qualifying competition or for special exempt consideration.)
But that luxury will not last much longer. The protected ranking can only be used for either the first nine tournaments that the player competes in using the protected ranking or for the period up to nine months beginning with the first tennis event that the player competes in, whichever occurs first. Devvarman has already used his protected ranking on 5 occasions so far and he will use it to get into the main draws of the ATP Chennai Open and the Australian Open in January. But beyond that, Devvarman will need to grind through the ITF circuit in the search for ranking points as he attempts to resurrect his career.
But Somdev does have his believers. Virginia men's tennis coach Brian Boland, someone who has worked closely with him when he was part of the US collegiate circuit, was in attendance for Tuesday's match and had this to say after the match. "That's just Somdev Devvarman tennis when he's at his best. He just hasn't played that many matches. The more he gets in those big moments, you'll see the flashes of that brilliance that he brought to Charlottesville for so many years. If anybody can do it — get himself back into top form and back into the top 100, it's Somdev Devvarman. The guy's as tough as anybody I've ever seen and handles and manages adversity and difficult situations as well as any player I've ever coached. This is the best tennis I've seen him play, hands down, in over a year. He's hitting the ball well, he's moving well and he's finally serving better. He's not where he once was, but he's a lot better."
The Indian turns 28 in February and German Tommy Haas has shown that it is possible to play top-flight tennis even at the age of 34. Somdev surely has a shot of getting back to the big league. Whether he does or does not will end up being determined by how well he manages the adversity and difficult situations that he is bound to find himself in over the next few months.