Stage set for an exciting Chennai Open 2013
686 //
26 Dec 2012, 08:06 IST
In our country, tennis has found an unlikely acceptance. Those loyal to the sport make up with sheer zeal for what they lack in size. The exploits of some of our better representatives on the international stage has gone a long way in augmenting the fan following tennis has in our country. Playing an extremely important role in this respect is the Aircel Chennai Open. Since its inception in 2005, the tournament has struck a perfect balance between giving us a chance to witness international heavyweights such as Rafael Nadal, Marcos Baghdatis, Carlos Moya and Mikhail Youzhny and putting on exhibit, home-grown talent. The competition proves to be an event to watch out for this year.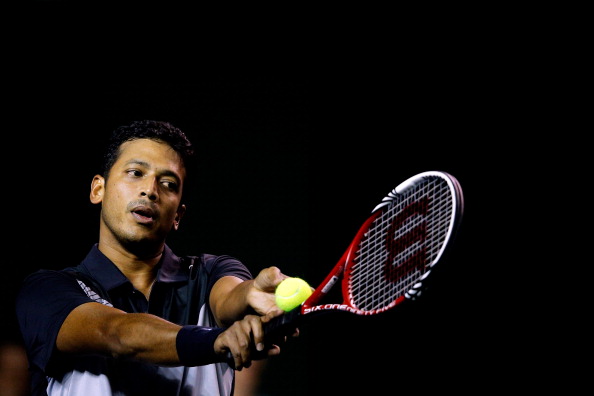 Here's why:
The Government has expressed its explicit support
Any sporting event requires the backing of  state officials to really be able to succeed. The Tamil Nadu authorities have always shown great support for the Chennai Open. This time around, an additional 1 crore has been sanctioned towards the organization of the event, which obviously means more resources are available to the organizers to leverage.
In keeping with the mood of the times, an official Chennai Open app has been released. There are a number of reasons why this is beneficial: firstly, the app, which has been released on android and iOS, gives the tournament an unprecedented reach. Greater accessibility and interactivity in the digital realm can be converted into more seats at the stadium being filled up. Additionally, the app will help the tournament gain a more international outlook as it can be accessed from anywhere at  any time to check up on the latest happenings.
It has to be noted that the Chennai Open has been timed quite prudently by the organizers. The tournament's end of December-first week of January run time, being an extended holiday season, is a great chance for youngsters to go down to the courts and watch some quality tennis action live.
The top 20 are well represented
This year, once again, the tennis elite is well represented in the tournament, with the likes of Tomas Berdych, Janko Tipsarevic, Marin Cilic and Stanilas Wawrinka confirming their participation in the tournament. This hopefully translates into larger turnouts and better revenues, which are indispensable for the smooth functioning of the event.
Besides the international contingent, our very own tennis stars are going to be taking Center Stage at the Chennai Open this year. The likes of Mahesh Bhupathi, Yuki Bhambri and Somdev Devvarman are going to be enough representation on India's behalf to ensure that there are going to be quite a few people chanting the country's name when their favorite players are on court.