Strong and Beautiful - Venus and Alisa make winning returns
748 //
22 Mar 2012, 11:17 IST
Most players in Miami for the Sony Ericsson Open this week are thinking about winning the title – the event is often referred to as the 'fifth Slam' in tennis. And others for whom the title seems way out of reach, the large prize money and ranking points are motivation enough for them to give their best.
Yet for two women, this week's event in Miami is not about chasing the title, ranking points or prize money. These women are happy just to find themselves back on the tennis court after overcoming severe adversity in the past year.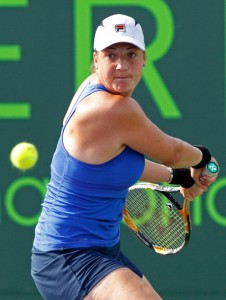 Russian Alisa Kleybanova was diagnosed with cancer (Hodgkin's lymphoma) last June – derailing a promising career which had seen the youngster rise to No. 20 in the world. On Monday, the Russian played her first tournament since that diagnosis and came out a winner – in three sets over Sweden's Johanna Larsson.
For Kleybanova, her return was less about winning and more about being able to compete again after facing the hardships of being a cancer patient. "It's not just about the win though, it's that I'm back on court. If I didn't win, it's not like I would have been mad. I was just happy to be playing points, feeling all the emotions again… it's something I missed a lot and it was all out there today."
"For everyone else it's just the first round, but for me it's very emotional. I'll always remember it – it will always be the first match of my comeback", Kleybanova told reporters after her win. "I still feel like I'm building my game, and it'll take time before I reach my highest level. I'm just going to try to get better with every match. I hope the good results will come, but I'm not going onto the court just thinking of winning. Who knows what will happen in the next one."
Alisa is only 22 years old and if she is able to remain healthy her best could still be ahead of her. For Venus Williams, though, it's more than likely that her best years are behind her. Yet the 32-year-old has waited patiently to make her comeback, biding her time, as she comes to terms with Sjogren's syndrome – an incurable condition which affects energy levels and causes pain in the joints.
Like Alisa, Venus has refused to play victim. "When you don't feel well and things are taken away from you, it's hard to stay positive," the former world No. 1 commented. "But, for me, it is not an option to get negative or to feel sorry for myself. It's easy to say, 'I've done enough' — or it would be easy to go on a permanent vacation. But I need to look back and know that I gave everything."
And like Alisa, Williams also won her first round, beating another veteran Kimiko Date-Krumm 6-0, 6-3 in her first match since the US Open last September.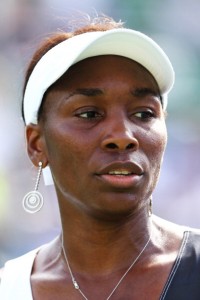 "It was great to be back out there," Williams told reporters in her post-match interview. "It was definitely a bit nerve-wracking, especially playing an opponent I know is talented in my first match back, but I was able to get a great start and settle in and play well against a really difficult opponent. It was definitely an ideal, ideal start."
"Just to be in this tournament is a huge win for me," Williams said. "That's what I told myself going in, that this is a win. I have nothing to lose, just to gain. I just tried to get in the tournament – there were a lot of tournaments I didn't make."
For Venus, Miami is only a stepping stone to her major goals for later this year – the Wimbledon Championships, where she has won the singles title 5 times, and the Olympic Games, which coincidentally will also be played at SW19.
"For me, the Olympics have been the pinnacle of my career – this will be my fourth," she said. "Serena and I talk about playing in every Olympics possible, we keep saying how we're going to be take spots on the team forever! It is our dream, it is beyond our dreams. To participate would be great, to win something would be amazing."
No matter how far they go this week or in the coming months, Alisa and Venus have won their most important battles just by making it back to the court, showing courage and determination that make great human beings, if not always champions. As the WTA tagline goes, strong is beautiful indeed!