The curious case of Serena Williams
937 //
19 Dec 2012, 23:33 IST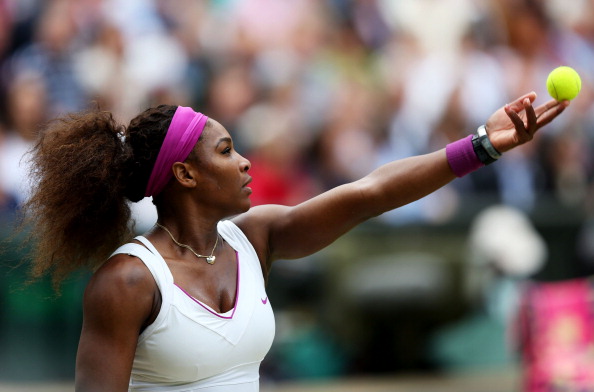 When we talk about tennis and greatness, a few of the names that come to the minds of the majority are Roger Federer, Pete Sampras, Martina Navratilova, Steffi Graf, Rafael Nadal, John McEnroe and so on and so forth. Very rarely does one mention Serena Williams in this elite list.
Despite winning 30 grand slam titles in total – 15 in singles, 13 in doubles and 2 in mixed doubles – apart from four Olympic gold medals, Serena's greatness is always overshadowed by other facets of her personality. More often than not, I have a tough time defending her status as one of the greatest players of all time. Mostly, people (read: men) come up with irrelevant reasons such as 'she should be playing on the men's side of the draw' or that 'she is not pretty enough' to justify their lack of appreciation for Serena's achievements. Well, tennis is not a beauty contest now, is it? No wonder then that it is mostly the women who are her fans.
Serena's career trajectory is also what perhaps makes her a unique case. Despite being one of the most easily recognizable players on tour, she has rarely been the crowd favorite, Flushing Meadows being the exception to the rule. In her home country of USA, she is very deservedly popular and considered a role model. This has a lot to do with her race and background.
Early on in her career, during the late 90s and early last decade, most articles about Serena or for that matter the Williams sisters revolved heavily around their childhood background (they were not very rich and lived in the violent neighborhood of Crompton), sacrifices of their father, Richard Williams – his unconventional yet persistent methods of training – and the obvious African-American heritage.
Yet, around the world, Serena has never been able to completely endear herself to the crowds. Some don't appreciate her style of play, some don't appreciate her style otherwise as well. Unfortunately, women's tennis still garners more eyeballs for the glamour quotient than for the actual talent of the players and although I think Serena is a great example when it comes to being self confident and expressing one's personality, not everyone seems to agree.
That is not to say that Serena doesn't have flaws. Her planned breaks from the game, to pursue alternate careers in fashion and television, have made people question her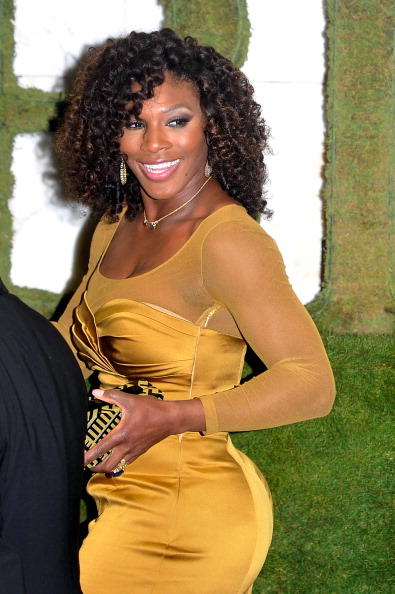 commitment to the game. I cannot think of anyone else in the history of tennis who has taken breaks at the peak of his or her career and then returned back as per their own whims and fancies. In 2006, Serena took a six-month break from the game after slipping in the rankings to 85. She came back to win the 2007 Australian Open, defeating Maria Sharapova in the final.
For someone who was obviously not at her peak and was coming off a significantly long break, the display of strength was enough to silence her many critics. The reason why Serena gets away with all of this is because at the end of the day, she is a damn good player. She has won Grand Slams coming back from these so-called hiatuses and that shows how much the game needs her.
We live in times of instant gratification, and the way the media projects a player has considerable influence on the opinions of the viewers. Serena is not the most politically correct person on this planet. She is honest and funny, but not an eloquent speaker or an expert at handling media like Roger Federer. Her on-court behaviour has also been circumspect. Who can forget the ugly episode during the 2009 US Open? She also has a tendency to get into controversies. Be it her assessment of her opponents, which more often than not is correct, or the Crip Walk celebration at this year's Olympics, where she won the single's gold, being herself, for some strange reason, doesn't serve her very well when it comes to scoring brownie points with the people.
When I come to think of it though, tennis players are human as well; and given the high pressures of the sport, expecting a player to be on his/her best behaviour at all times is irrational. With that line of reasoning, I believe that the sheer powerhouse of talent that Serena is and her accomplishments on court merit her more praise and recognition.
So what if she says "I hate losing" and "I love shopping" in the same breath! Is it wrong to have a life beyond tennis? Why is it alright for Andy Roddick, Novak Djokovic and more recently, Caroline Wozniacki, to make fun of her physical assets? You do not achieve so much success unless you are hard-working, talented and have self-belief. Lots of it!
"I believe in my game, and I believe in me. At the end of the day, I'm my biggest fan. Well, maybe my dad. But other than that, you have to be your biggest fan. I'm working on trying to stay positive." – Serena Williams