The greatest tennis players of all time - No. 1
Finally, it's time to reveal the player at the No. 1 position in our series on the greatest tennis players of all time!
No. 1 – Steffi Graf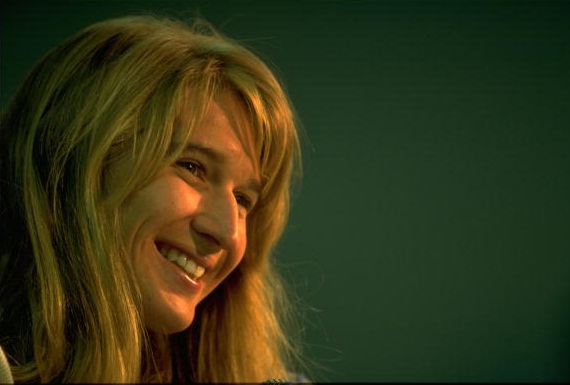 There's a famous anecdote about Steffi Graf from early in her career. Playing in her first professional tournament in Stuttgart in October 1982, a 13-year-old Graf was beaten by American Tracy Austin, who by then had already won two US Open titles and had been World No. 1. Austin won that match 6-4, 6-0 but was left unimpressed by the youngster, telling reporters that there were "hundreds like her" back home in the United States.
Austin could not have been more wrong. Women's tennis had seen nothing like Steffi Graf before. At a time when Martina Navratilova played an attacking serve-and-volley game and Chris Evert engaged her opponents in long baseline duels, Graf became the first player who propagated the 1-2 finish from the baseline, using her powerful serve and lethal forehand to blow out her rivals. You could write a whole book just on that Graf forehand – they didn't call her 'Fraulien Forehand' for nothing. The German also had one of the best slices in the game and although she had a pretty good topspin backhand which she perfected in practice, she rarely used that shot in matches, preferring to stick to her slice backhand and finish points with her lethal forehand.
Long before the Williams sisters stormed the tour with their brand of athleticism and Anna Kournikova made the jump from the tennis court to Page 3 (or was it the other way around?), Graf embodied that rare combination of footwork, speed and athleticism around the court (another famous story tells of the time when she clocked 800 meters on the track with a time that would have made the Olympics cut-off) which was evident in every match she played, even while showing subtle glimpses of her sex appeal. The sight of the long-legged German running around her backhand with every sinewy muscle on her legs moving like an orchestra in perfect synchronization to unleash that forehand was enough to send the male testosterone soaring.
It is said that statistics don't lie. They certainly don't in the German's case. Graf won her first tour title in 1986, and went on to win 7 more that same year, establishing herself as the main contender to break the Navratilova-Evert duopoly in women's
tennis. The German started 1987 with a 45-match win streak, claiming 7 events in a row including her first Grand Slam title at the French Open where she beat Navratilova in a three-set thriller 6-4, 4-6, 8-6. By August of that year, Graf had racked up enough points to displace Navratilova from the top of the word rankings, beginning a 186-consecutive-week reign atop the world rankings – a women's record unbroken till date.
1988 was the year that Graf achieved tennis immortality by winning all four Slams as well as the Olympic singles gold medal, thus becoming the first and so far only player in history to complete the Golden Slam. Graf nearly completed another Grand Slam sweep in 1989 but fell one short when she was beaten in a dramatic French Open final by Spaniard Arantxa Sanchez. But she embarked on another winning streak in 1989-90, winning 66 matches in a row – still the second-longest winning streak in the women's game.
1990 saw the emergence of Monica Seles as the giggly teenager who went on to break almost every possible youngest-ever record in the book, at one point winning 7 of the 8 Slams she entered. Once Seles was out of the scene in early 1993, though, Graf re-emerged as the dominant player in the game, winning 3 Slams each in 1993, 1995 and 1996. By the end of 1996, Graf, with 21 Grand Slam titles, looked set to break the all-time record held by Australian Margaret Court. But injuries and surgeries limited Graf to only 5 events in 1997 and when she came back in 1998 in time for Wimbledon, the rust was apparent.
Graf managed to return to the top 10 by the following spring but not many foresaw another Slam in her, as the next generation of stars led by Martina Hingis, Lindsay Davenport and the Williams sisters made its mark on the sport. But as she had done many times in the past, Graf turned the tide once again. In what would later be voted as the greatest Grand Slam final ever played, Graf came back in dramatic fashion to beat the then 19-year-old Hingis in the 1999 French Open final, who dissolved into tears at the end of the match. Graf would go on to reach the Wimbledon finals two weeks later where she lost to Lindsay Davenport.
Graf was never one to chase records. If she was, then the lure of breaking Margaret Court's 24 Grand Slam titles record would have extended her career by a few more years. But with 22 Slam titles in the bag, at the age of 30, the German decided that she did not have the motivation to continue and called it quits.
Several champions have trouble moving on in life once the applause dies down and the spotlight turns away from them. But Graf was not one of them. Graf eased from tennis champion to dutiful wife and mother with the same grace and dignity that she personified on the court.
Graf broke several other records in the game as well – in her time, she was the all-time prize money leader and she still stands fifth on the all-time list (for comparison, Graf's first Slam earned her a check of $246,362 in 1987 while current all-time leader Serena Williams earned $750,000 for her first Slam in 1999). Graf finished as World No. 1 for a record eight seasons. Her 22 Slams (seven Wimbledons, five US Opens, six French Opens and four Australian Opens) made her the only player to win each of the four Slams at least four times. The German ended up with 107 singles titles (and 11 in doubles), only behind Martina Navratilova (167) and Chris Evert (157). And her 377 total weeks at the top of the world rankings is by far the highest by any player, male or female.
While Laver, Federer, Nadal, Navratilova and Serena all had different playing styles and physical strengths, the one common trait that bound them all, and Graf, was their mental fortitude. The German was as tough as they come. Sure there were times when the wall cracked and her defenses came crumbling. Like in 1990, when her father's affair with a topless model became a regular topic in post-match interviews. Or in 1995, when she was accused by German authorities of tax evasion in the early years of her career (in her defense, Graf stated that her father managed her finances and earnings. As a result, Peter Graf was sentenced to 45 months in jail while prosecutors dropped their case against Graf in 1997, when she agreed to pay a fine of 1.3 million Deutsche Marks to the government and an unspecified charity). Yet Graf played through all the trials and injuries – by the end of her career, very few parts of her body had not come under duress during her playing days.
Off the court, Graf's shy and introverted nature made sure that the tennis media and fans did not warm up to her in her initial years. The German would often limit herself to her inner circle on the tour, and would hardly ever go out of her way to promote women's tennis like Navratilova or Evert did. But as she grew more comfortable in the spotlight, Graf's equation with the media and the fans changed. By 1999, when she beat Hingis in that dramatic French Open final, the Parisians were chanting 'Steffi, Steffi" during changeovers – a tribute reserved only for their most beloved players.
Those with an issue against Graf being voted the greatest player of all time may bring up debates about how she would perform against a present day powerhouse like Serena Williams (for the record, Graf's head-to-head record against Serena was 1-1 and that against Venus was 3-2). Or how many Grand Slam titles she would have eventually won had one of her fans not gotten in the way of her then arch-rival Monica Seles on that fateful day in April 1993. But that's a hypothetical debate. Like every other great athlete, Graf showed up with the best tools of her time against the best opponents who showed up on the other side of the court. And when Graf finally hung up her racket for good, she had scripted one of the greatest acts in all of sports, not just tennis.
For the customary video clip, here's a look at Graf's Golden Slam in 1988, a feat that might just remain unequaled till eternity.
These are the other players who made it to the list:
No. 20 – Venus Williams; No. 19 – Justine Henin; No. 18 – Ken Rosewall; No. 17 – Andre Agassi; No. 16 – Pancho Gonzales; No. 15 – Monica Seles; No. 14 – John McEnroe; No. 13 – Ivan Lendl; No. 12 – Jimmy Connors; No. 11 – Margaret Court; No. 10 – Billie Jean King; No. 9 – Rafael Nadal; No. 8 – Serena Williams; No. 7 – Chris Evert; No. 6 – Bjorn Borg; No. 5 – Pete Sampras; No. 4 – Martina Navratilova; No. 3 – Rod Laver; No. 2 – Roger Federer
Read the detailed write-ups on all the players in this list here: