Three Indians in Soweto Open finals
739 //
02 May 2013, 22:43 IST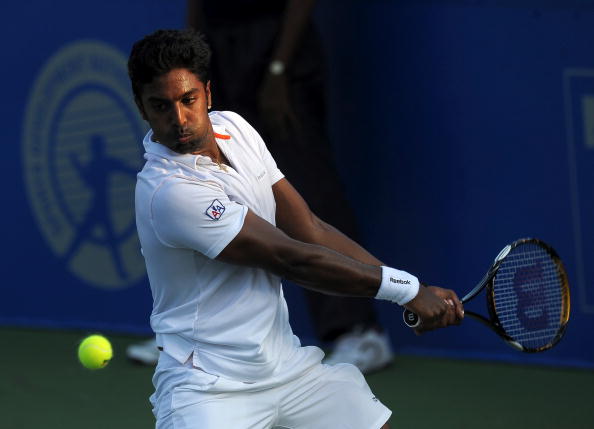 Today's results at the $100,000 Soweto Open in Johannesburg are worth a couple of victory punches for Indian fans of the racquet sport. Here's why – the finals of the doubles competition features three Indian players!
The talented and in-form duo of Purav Raja and Divij Sharan reached the finals with a convincing 6-4, 6-4 victory over Michal Przysiezny (POL) and Denis Zivkovic (USA), with the match lasting just a few minutes over an hour. The pair has had easy outings at the tournament so far, losing no set en route to the title clash. The duo have been consistent in their performances this year in the Challenger tour, as evidenced by their two earlier finals, this one being the third, and a couple of semifinal finishes. It seems as though they are blooming at the right time, with Mahesh Bhupathi's retirement due later this year, to enter the top 100.
Here, I would like to use a term that you as a tennis fan, an Indian in particular, would have come across at least a dozen times since the season has started – Indo-American.The only hurdle lying between Raja-Sharan and the trophy, worth 110 ranking points and $6200, is an Indo-American pair, the tandem of Prakash Amritraj and Rajeev Ram. They have reached the finals of just one challenger event as a pair – way back in 2009 (Izmir, Turkey). Rajeev has been busy playing in challenger events since he terminated his doubles partnership with Rohan Bopanna and is trying to redeem his singles rankings, while Prakash, son of the legendary Vijay Amritraj, is on a comeback trail after a couple of injuries. This pair, on the contrary, had a tough outing in the semifinals, winning 6-3, 2-6, 10-5 against Mate Pavic and Goran Tosic.
The finals could be a closely fought affair. Nevertheless, I presume the all-Indian pair will be able to dismantle their opponents and lift the silverware.