Tomas Berdych beats Rafael Nadal in straight sets to reach the semifinals of Australian Open
2.06K //
27 Jan 2015, 10:35 IST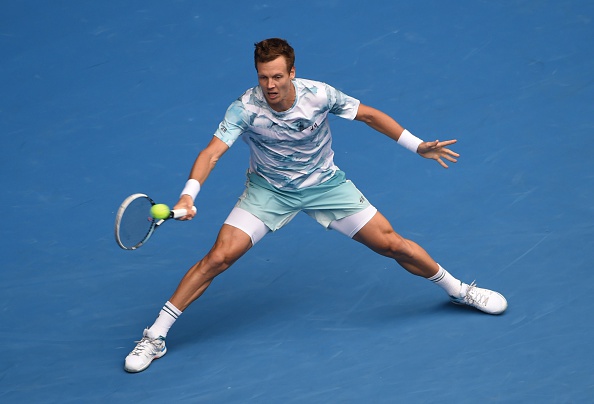 Tomas Berdych beat Rafael Nadal 6-2, 6-0, 7-6 (5) to reach the semifinals at the Australian Open. Berdych came into the match with a gameplan to unsettle the Spaniard right from the first game. The Czech relied on his big first serves to push Nadal beyond the baseline and hit off forehand winners on Nadal's return. Berdych was the first to break Nadal's serve in the fourth game as Nadal committed a forehand forced error. The No. 3 seed had a chance to break back in the next game, but Berdych hit a booming forehand to cause an error off the Spaniard's forehand.
Berdych was never troubled for the remainder of the set and it was Nadal who was broken in the eighth game as Berdych struck a brilliant backhand winner.
The second set was all Berdych as Nadal failed to find rhythm on his serve. The Spaniard won just 40 % points on his first serves and did not get a single break point opportunity on Berdych's serve. The Czech was impressive on his first serve winning 92 % points off them. The No. 7 seed hit 11 winners and most importantly converted three of five break point chances to win the set 6-0. Nadal was last bagelled in a Grand Slam by Roger Federer in the finals of Wimbledon in 2006.
The third set did not see any breaks of serve as both players served magnificently. The third set went to a tiebreak and Berdych got two two mini breaks to go 5-1 up in the breaker. Nadal got two points back to trail 4-5 with two forehand winners. Berdych hit a ferocious off forehand winner on Nadal's second serve to get two match points. Nadal saved one of them, but Berdych won the match after Nadal netted a backhand.