316 match wins in Grand Slams
23 Grand Slam singles titles
16 Grand Slam doubles titles
7 WTA Player of the Year awards
4 Laureus World Sports Awards for Sportswoman of the Year
4 gold medals in the Olympics
I could go on and give you some more fascinating statistics about the journey of Serena Williams in the tennis world. But as you can see, she is a champion of champions.
Money, fame, victory, endorsements...Serena has it all. But it was neither easy nor straightforward. Serena Williams is a true champion who has time and again defied the odds to reach the pinnacle of the tennis world.
She had to tread on a tough road to achieve her dreams. She was home-schooled. She was just coached by her parents initially. She stopped playing on the junior circuit when she was dominating it.
Serena has faced her share of ups and downs; injuries, surgeries, prejudices, personal attacks, career breaks, controversies, everything. But she has still managed to play on the professional circuit for more than 23 years now, which says a lot about her perseverance and dedication.
Many commentators, tennis players and tennis experts have called her the greatest athlete/woman athlete of all time. But she does not stop only at tennis. Beyond the sport, she has her clothing line, fashion accessories line, social work, and foundation that works for the education of underprivileged children.
She is also busy with assignments in the entertainment industry! Serena is living proof that nothing is impossible.
Her story is an inspiration to everyone. We all can learn a thing or two from her in different aspects such as hard work, self-confidence, perseverance, success and failure.
Here are some Serena quotes that will definitely inspire and encourage you to give your best in everything.
On success and winning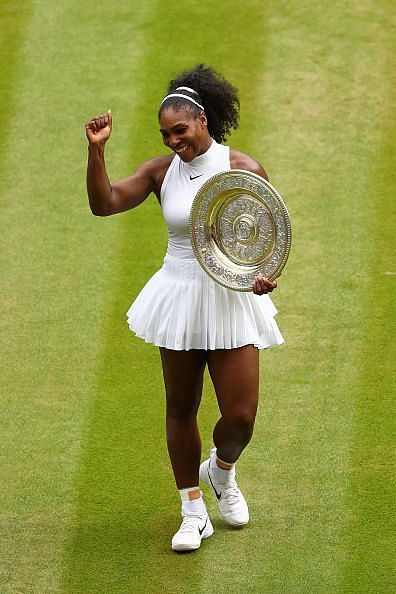 Winning is very important for Serena. She hopes her wins inspire, but at the same time, she believes that her losses teach her more than her wins.
"Victory is very, very sweet. It tastes better than any dessert you've ever had."
"I really think a champion is not defined by their wins, but by how they can recover when they fall."
"I always believe I can beat the best, achieve the best. I always see myself at the top."
Serena's last Grand Slam victory was the 2017 Australian Open where she defeated elder sister Venus Williams in straight sets (6-4, 6-4) to win the match.
She has made a comeback after marriage and motherhood and has reached the finals of two Grand Slams. It remains to be seen if she can win another Grand Slam championship, but you can be sure she will continue giving her best.
On Hard Work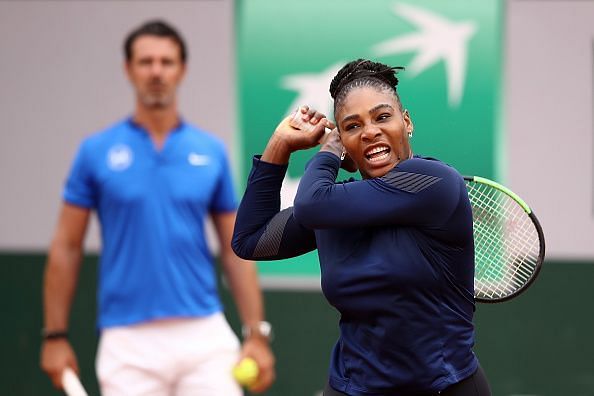 Serena Williams has a solid all-round game. Her forehand and backhand are both pretty powerful; she hits the ball real hard off either wing. That's not to mention her phenomenal serve.
Serena is mentally very tough too, and does not give up easily in a match. She has been able to sustain for so many years as she works hard on her game and on improving her skills, her physical and mental strength.
"Being lucky takes hard work."
"Everyone's dream can come true if you just stick to it and work hard."
"I think in life you should work on yourself until the day you die."
Serena says that luck plays its part only when one has spent innumerable hours on the court. She believes that we should work until our last day on earth.
Family matters the most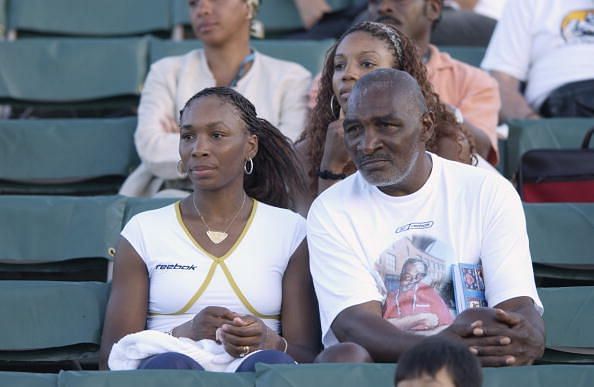 Serena was coached by her parents first. The family was not well-off and tennis meant making big sacrifices.
She has practiced on tennis courts that had holes and did not have nets. She trained in areas that were prone to violence, but even then her father continued pushing her.
"Family's first, and that's what matters most. We realise that our love goes deeper than the tennis game."
"Growing up I wasn't the richest, but I had a rich family in spirit."
"Tennis just a game, family is forever."
She used to live with her sister for many years. Now she is married to Reddit co-founder Alexis Ohanian and has a daughter.
She has won all her women's doubles Grand Slam titles with her sister, Venus Williams. She has won 3 of her 4 Olympic gold medals in partnership with her sister.
On women power
Serena Williams has put up with a lot of body shaming. She has faced a lot of scrutiny with respect to her physique. She admits that earlier she was also under pressure to conform to society's idea of the female form.
Serena wants women all over the world to have a positive body image and learn to love themselves as they are.
"The success of every woman should be the inspiration to another. We should raise each other up. Make sure you're very courageous: be strong, be extremely kind, and above all be humble."
"Think of all the girls who could become top athletes but quit sports because they're afraid of having too many defined muscles and being made fun of or called unattractive."
"I'm not a size two. It's okay to look strong and to be sexy and to be a woman and to be unbreakable – all those things."
Giving inspiration to the entire world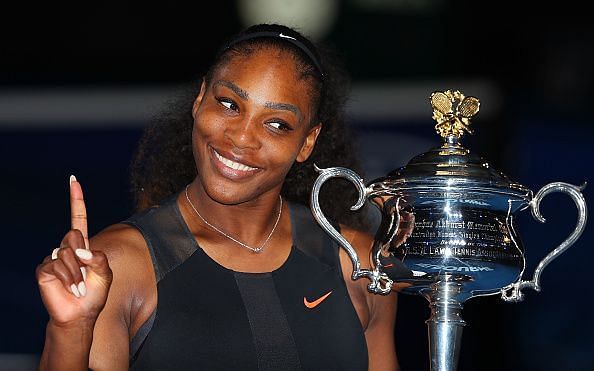 Serena has achieved so much in spite of so many odds that it is difficult to not get inspired by her. She has won more than US$85 million in prize money alone. Even at the age of 37, she is strong contender in her sport.
Serena has a positive influence on many young boys and girls. Players such as Naomi Osaka and Jelena Ostapenko consider Serena as their idol. People admire her for her fighting spirit and never-say-die attitude.
Here are some of her quotes that will inspire you to work hard for your wins.
"I just never give up. I fight to the end."
"You have to believe in yourself when no one else does."
"If anything, you know, I think losing makes me even more motivated."