The 1980s was one of the most exciting years in tennis as it saw a few of the best players of all time take centre stage. The 1980s also saw a lot of changes in the circuit, including the evolution of the tennis racket from wooden to the graphite rackets - similar to the rackets that are used today.
The quality of tennis was top notch, the rivalries were intense, and fans were treated to some jaw-dropping tennis on the courts throughout the decade.
In this article, we take a look at the top 5 male tennis players from the 1980s.
#5 Bjorn Borg
If this was a list of the best players from the 1970s, Bjorn Borg would have probably been on top of that list. However, given the fact that he retired in 1983, he is 5th on this list. The Swede is considered as one of the best players of all time and was known for his versatility on different surfaces.
He won a total of 11 Grand Slam titles, including 6 French Open titles and 5 Wimbledon Championships. He also became the first player to win more than 1 million US dollars in prize money. Unfortunately, he suffered a burn out at the age of 26 which forced him to retire from the sport.
He never won the US Open, reaching the final of the tournament on 4 occasions. He played the Australian Open only once in his career where he reached the third round in 1974.
He tried to make a sensational comeback in 1991 but it failed big time as he did not win a single match for over a year. He finally called it quits once again in 1993.
There was a movie made on his rivalry with John McEnroe as well, which was released a couple of years ago.
#4 Stefan Edberg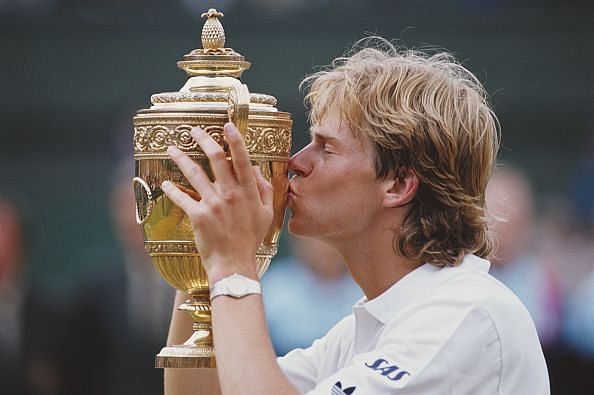 Another Swede, Stefan Edberg was one of the best tennis players of his generation. He used the serve-and-volley technique to great effect - something which helped him win six Grand Slam titles throughout the course of his career.
He won three Grand Slams in the 1980s - two Australian Open titles, in 1985 and 1987, and the Wimbledon Championship in 1988.
He retired in 1996 and then was known for his coaching stint with Roger Federer in 2014 and 2015.
#3 Boris Becker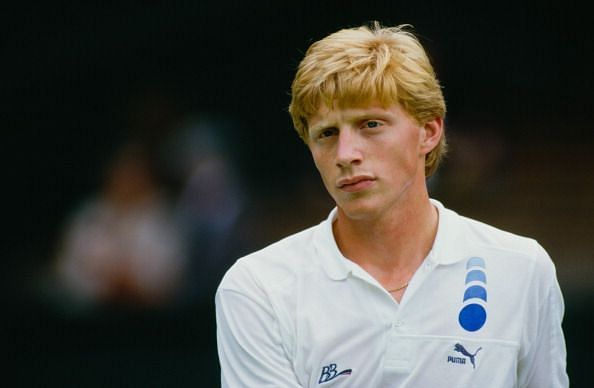 Boris Becker became the youngest ever player to win a Grand Slam when he won the Wimbledon title in 1985 as a 17-year-old.
He went on to have a great career, winning a total of 6 Grand Slam titles. Unfortunately, he was never able to win the French Open title even once in his career.
4 of his 6 Grand Slam titles came in the 1980s.
More recently, he was known for his coaching stint with Novak Djokovic. The Serb won 6 Grand Slam titles under Becker's tutelage.
#2 Ivan Lendl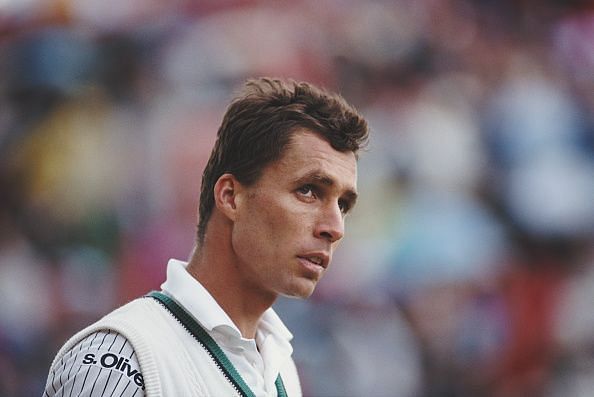 When most players were busy using the serve-and-volley technique, Ivan Lendl was one of the very few tennis stars who focused on his baseline play.
He won a total of 8 Grand Slam titles and finished as the runner-up on 11 occasions - a record which is held by him till date. Roger Federer comes close with 10.
He won 7 out of his 8 titles in the 1980s. Just like Becker and Edberg, he never managed to win the French Open.
He has also coached a lot of tennis players, including Andy Murray and Alexander Zverev, whom he is currently coaching.
#1 John McEnroe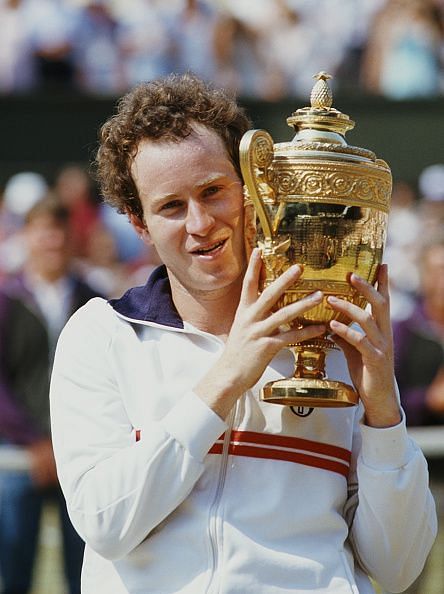 John McEnroe was known for his aggressive tennis and for his on-court behaviour as well, for which he has been punished on multiple occasions.
McEnroe was one of the best players of his generation, winning a total of 7 Grand Slam titles throughout his career. He, too, never managed to win the French Open. Additionally, he failed to win the Australian Open as well. 6 out of his 7 titles came in the 1980s. He also won the Tour Finals thrice and the WCT finals on 5 occasions.
He is currently a tennis pundit and a commentator as well.