Top 5 Players Capable Of Breaking Nadal-Federer Dominance
1.81K //
07 Mar 2011, 02:22 IST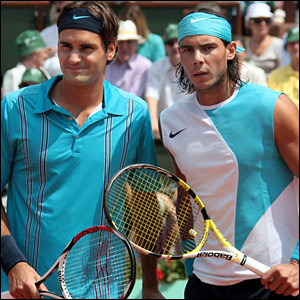 The two "Legends" of present era 'Rafael Nadal' and 'Roger Federer' can be referred to as the greatest ever in tennis history. According to The Hindu, "In the past six years, any player attempting to win a Grand Slam tournament usually has found Rafael Nadal and Roger Federer barring the way. No two players in the Open era have dominated as they have in winning 21 of 24 Grand Slams dating back to the top-ranked Spaniard's first win at the French Open in 2005." Their rivalry has produced many cherish-able moments for tennis fans. Who can forget their Wimbledon final which was probably the longest ever in tennis history.
In the present era there are probably very few players who can compete against these two; keep aside beating them.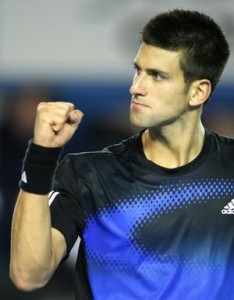 Born on May 22 1987 this Serbian player is among the top seeded players and the only one to be a tough contender tobreak ths Nadal-Federer domination.
He has two Grand Slam singles title winning the 2008 and 2011 Australian Open, becoming the first player representing Serbia to win a Grand Slam singles title and the youngest player in the open era to have reached the semi-finals of all four Grand Slam events.  He is also the youngest player in the Open Era to defeat the top 3 players in succession.He is one of the two players to have defeated Federer at the semifinal stage or later multiple times in Grand Slam tournaments (other being Nadal).  He was the runner-up at the 2007 and 2010 US Open tournaments (to Federer and Nadal, respectively), and a bronze medalist representing Serbia at the 2008 Olympic Games.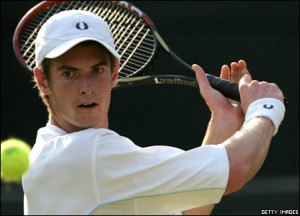 Andrew "Andy" Murray born 15 May 1987 is a Scottish professional tennis player and current British No. 1. Murray achieved a top-10 ranking by Association of Tennis Professionals for the first time on 16 April 2007. He has reached three Grand Slam finals: the 2008 US open, the 2010 and 2011 Australian Open.Currently ranked number 5 (10 January 2011)by ATP this Scottish player has the talent and capabilities to break this Nadal-Federer dominance.
He has reached three grand Slam finals where he was defeated by Federer and Djokovic.
3: Andy Roddick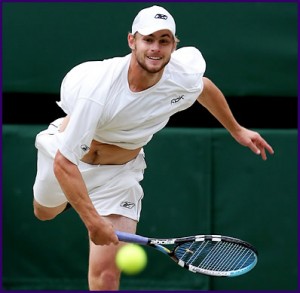 Andrew Stephen (Andy) Roddick born August 30, 1982  is an American professional tennis player and a former WorldNo. 1. He is the top-ranked American player, and the only American inside the ATP Top 10. As of January 23, 2011 he is ranked World No. 8 by the ATP rankings.
He has reached several Grand Slam finals winning 2003 US Open. He has reached four other Grand Slam finals(thrice Wimbledon and once US Open) Where he faced defeat on the hands of Federer. Roddick is the last North American male player to win a grand slam singles event (the 2003 US Open).
4:Robin Soderling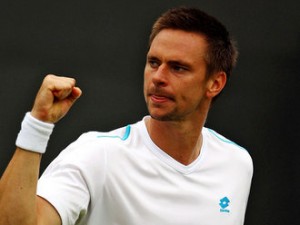 Robin Bo Carl Söderling born 14 August 1984 is a professional Swedish tennis player currently ranked World No. 4 by ATP. He came to recognition on reaching successive French Open finals 2009 and 2010.In both tournaments he defeated the defending champions Nadal in 2009(becoming the first and, to date, only player to defeat Nadal at the French Open) and Federer in 2010(ending Federer's record streak of 23 consecutive Grand Slam semifinals). He won his carrer's biggest title at 2010 Paris Masters.
5: David Ferrer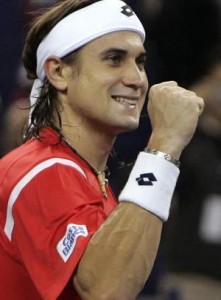 David Ferrer Ern born April 2, 1982 is a professional Spanish player who is currently ranked 6 in ATP rankings. He is well known as a clay court specialist although he played well in hard courts as well in 2007 US Open and 2011 Australian Open. He was part of the Spanish Davis Cup Team that won the finals in 2008 and 2009. He was also runner–up at Tennis Masters Cup 2007. He first achieved a top-10 ranking in 2006 and reached a career high ranking of No. 4.
Though in the present era the dominance of Nadal and Federer is a tough one to break but still these are some of the players having the capabilities to end it. Let's see how it goes in the coming Grand Slams…!