Will the wait ever win for British tennis fans?
674 //
21 Mar 2012, 00:08 IST
"Where there is a will there is a way", "Impossible is nothing", etc. are some of the motivational proverbs in English. But not all the people, inspite of knowing these inspirational proverbs, were able to achieve what has been persistently lingering in their minds for years together. An obvious example which comes to my mind in such contexts is the former British tennis star Tim Henman.
For more than a decade, Tim Henman worked with one aspiration in his mind, which was to hold a winner's trophy at the All England Lawn Tennis Championships at least for once. But, whenever he tried to shorten the gap between him and the championship, there was one extra motivated guy by the name Pete Sampras who kept on decimating his hopes by defeating him year after year comprehensively. In the end, much to the dismay of British fans, he finally retired from tennis and at the end of his elite career his pocket remained empty without even one Wimbledon title to his credit.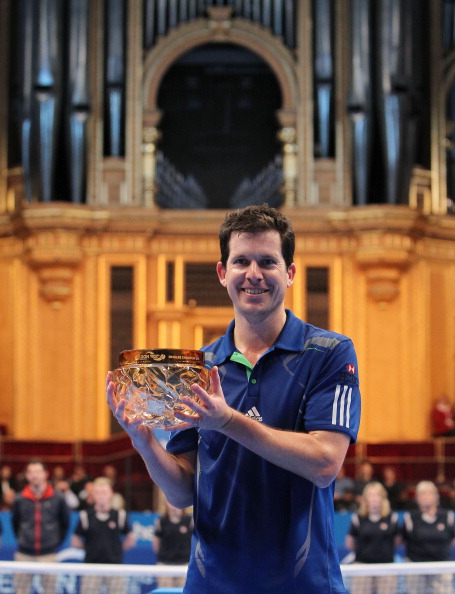 But after a few years wait, a glimmer of hope started to enthrall all the British fans. The hope came in the form of a Scot, who is currently ranked World Number 4 in ATP rankings whose name, not to mention, is Andy Murray. Unlike Henman, whose game was just a sort of mimicry of Pete Sampras, this world no.4 has his own game which is not a replica of any other player in the modern tennis. He is one another baseliner playing this game among thousands of others. He is playing the game which suits him the most and he is doing it very effectively.
This 24 year old, who is also the only British hope to win a major, inspite of all his talent, seems to disappoint his fans more often than not. Till now, he has been in the finals of three majors (2008 US open where he lost of Roger Federer, 2010 Australian open where he lost to Roger Federer again and 2011 Australian open where he lost to the currect World No.1 Novak Djokovic) but unfortunately could not convert even one of the results in his favour.
He was at his peak three years back where he was able to score victories over the likes of Roger Federer, Rafael Nadal and Novak Djokovic. He seemed to entice the British fans with those victories he had especially in masters series tournament against the big three of modern tennis. In fact, he was able to score imposing victories over Nadal in the semi finals of US open 2008 and again was able to repeat this exploit by beating the same player in the quarter finals of Aus open 2010 but like it was said he was not able to spur his own thoughts, following those stupendous victories, to be able to win a major. More importantly, he, among the very few of his contemporaries, has a better head to head record against the great Federer even up until now, as this article is being written.
However, it seems as if, with Djokovic going stronger and stronger and Federer and Nadal already sharing 26 majors between them,  the task of winning a major, leave alone Wimbleon, seems to be a distant dream for the Scot . To add to his woes, the younger players, who are arriving in the world of tennis, almost day in and day out, look much stronger both physically and mentally.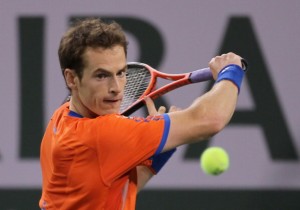 So, for Andy to win any of the four majors, he needs to compete with a great deal of heart and will. The success will not come overnight and it has definitely not come for the Scot as yet. After having tried many coaches till the last year, he has now chosen to go for a change. He has opted to get trained under the incomparable Ivan Lendl from the beginning óf the year 2012.  He looked okay till the semifinals of Australian Open and even in that Semi final he had the number of the defending Champion, Djokovic till the end of the third set. But, that one thing which was lacking in him was the killer instinct which was the main reason for him not able to get his best foot forward at the appropriate juncture.
The whole lots of expectations have been on him as the British people completely depend on him to break the grand slam jinx for their nation. Probably, this is one of the things, which seems to hold him back whenever he gets on to the court with his tennis kit. Just having Lendl as a coach, is not going bring in any difference, unless Andy Murray changes his own style and persona.  Infact, barring Federer, the rest of the top three with Murray himself included in it, are sheer baseliners who grind their opposition to win a match by fetching whatever comes to their side of the court.  So, when the other two have been able to register success in grand slam tournaments, there is no reason why Murray also cannot do the same.
He should focus on assimilating all his energies and strengths in sharpening his game. He should try to bring out his best while playing the important games of his life. He should believe in himself first and merely believing in his coach is not going to serve the purpose. After losing to Federer in Dubai open final 2012, in the very next match, supposed to be the first round of Indian wells, he fell to an unseeded player. For losing in such fashion, one does not require a super star like the Czechoslovakian as his coach. Roger Federer or Rafael Nadal does not have any great player as their coach. Infact Roger has played and won many matches, during the initial stages of his career without any coach and when he was winning slams at ease he only had a part time coach.
Murray, we can say, no doubt is better off in having a coach who was one of the greatest players ever to have played the game. But, for him to taste success and for getting the momentum going he should put in a lot of efforts and bind them in such a way that he settles for nothing other than a victory. Success is not measured in tennis in the way one performs in one or two days but it depends on how one carries his performance to the second week where he is one of the last 16 best players remaining in a major.
All I hope for British's fans' sake is that Andy rectifies his mistakes, gets inspiration from people such as Novak Djokovic and Nadal, learns from his coach his shortcomings etc and accordingly alters whatever he needs to. If not, like Tim Henman he will only remain with a hope of winning a major till he retires, leaving all the proverbs mentioned at the start of this article untrue.