Will this be Somdev's one moment in time?
1.18K //
24 Mar 2013, 17:26 IST
Every athlete dreams of competing at the highest level in their sport.  And once you've been there – competing in the biggest events, playing in front of packed crowds in the biggest stadiums and matching up against the best players in the world – you want to experience it again, and again, and again. And you hope to have that one career-defining win that will be etched in your memory and the record books forever.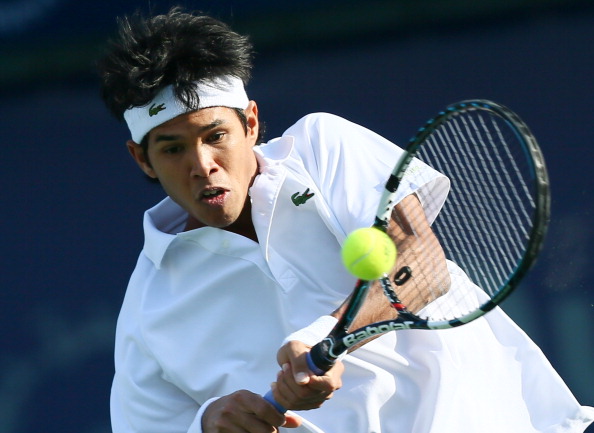 India's Somdev Devvarman is no exception.  In 2011, the then 26-year-old was ranked inside the top 70 in the world – getting him entry into elite ATP World Tour events and giving him the chance to battle against the best. Somdev played top 10 opponents five times that year. Although he did not win any of those, he did not embarrass himself either. One of those losses came to the then world no. 1 Rafael Nadal in the Indian Wells Masters Series event. Devvarman lost in straight sets 5-7, 4-6 but made the Spaniard struggle for every game in that match.
Two years have passed and Devvarman is still looking for that one big win. A lot has transpired for the Indian in that span. 2012 should have been the year he consolidated his top 100 ranking and aimed for the top 50. Instead, a shoulder injury which required surgery kept him off the courts for the first six months of the year. When Devvarman did come back, his top 100 ranking was gone as was his confidence and match fitness.
But slowly and surely, Devvarman is finding his way back to the top 100. The Indian was ranked no. 733 in October and began this season ranked no. 654. It's only March but Devvarman has already climbed to no. 254 and his efforts this fortnight in Miami will take him up to around no. 211 in the world. The Indian has also used his protected ranking judiciously since his comeback. Devvarman could have used his protected ranking (a player may petition for a protected ranking when he is physically injured and does not compete in any tennis event for a minimum of six months.  The protected ranking shall be a position in the ATP Rankings, as determined by the player's average ATP Rankings position during the first three months of his injury. The protected ranking shall be in effect for nine tournaments or nine months, whichever occurs first) to maximum effect when he came back in July last year. Instead he chose to play some of the minor league Futures and Challenger events where he did not need to use the protected ranking as he got back into match shape and kept the protected ranking for the first few months of the 2013 season. That strategy seems to have paid off well.
Devvarman has won a main draw match in each of the ATP tour events he has played this year barring Indian Wells, where he lost in the first round of qualifying. His 5-6 record in 2013 (before the start of Miami) includes wins over world no. 39 Benoit Paire in Marseille and world no. 78 Bjorn Phau in Melbourne as well as losses to word no. 6 Tomas Berdych in Chennai and world no. 7 Juan Martin del Potro in Dubai.
On Sunday, Devvarman will once again take on the world no. 1 player – only this time it's Novak Djokovic, not Nadal, and the venue is the Sony Open in Miami, not Indian Wells. The Serbian is 18-1 in matches in 2013 and is undoubtedly the best hardcourt player in the game right now. On paper, he has far too many weapons for Devvarman to harbour any serious aspirations of beating him. But that's where the beauty of tennis comes in. For an hour or so, anybody could play better than even the best player on the planet.
Devvarman will need to hope that he finds himself in that kind of zone on Sunday. And if he does, he will need to believe that he can see it through. Perhaps Whitney Houston's anthem for the 1988 Summer Olympics can give him some inspiration
"I want one moment in time; When I'm more than I thought I could be
 When all of my dreams are a heartbeat away; And the answers are all up to me"