Czechoslovak-turned-American citizen Martina Navratilova is, without a doubt, among the greatest of athletes that tennis has ever had across all eras. Having turned professional in the year 1975, Navratilova had one of the longest careers among all athletes playing and kept winning titles into her 30's, 40's and 50's too!. She retired in 2006 at the age of 50.
Regarded by many as the most complete player of all-time, Navratilova tasted remarkable success across all categories of the sport. A testament to this is the fact that she is only one of 3 players (in fact the only player in the Open Era) to have won the 'Boxed Set' of Grand Slams -- winning all 4 Singles, Doubles and Mixed Doubles titles across all the Grand Slams.
We take a look at 5 of Martina Navratilova's records which may never ever be surpassed:
---
1. Most consecutive match wins in Open Era
The greatest winning streak in tennis history began on February 20th, 1984 at the US Indoor Championships in New Jersey. It was here that Navratilova would embark on a spree of unprecedented dominance in professional tennis.
From February 20th, 1984 to 7th December, 1984, Navratilova won 74 consecutive matches, landing 13 titles. This included 3 Grand Slam titles -- the French Open, Wimbledon and the US Open. The streak came to an end when she lost to fellow Czech Helena Sukova in the semi-finals of the Australian Open. What is even more special about the year 1984 is that Navratilova won all 4 Grand Slam titles in doubles category along with her partner Pam Schiver. In the entire year, she suffered only two defeats, the other one coincidentally to another Czech -- Hana Mandlikova.
In today's age, it is impossible to fathom a scenario where a player can even go on a 50-match winning streak, let alone 74.
2. Only player to be ranked #1 in Singles and Doubles for over 200 weeks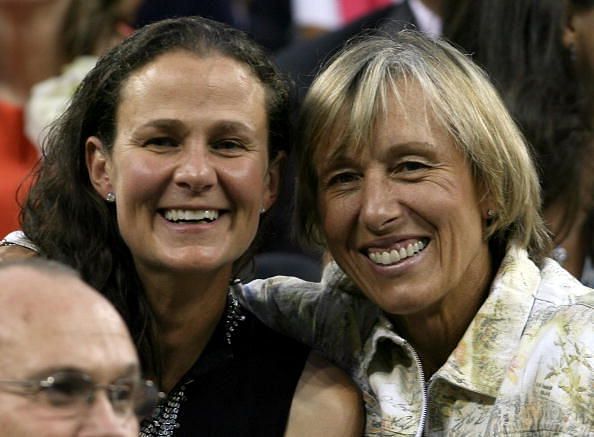 A towering figure, Navratilova was not just content with dominating the Singles field, She, in fact, routinely competed at the highest level in Doubles and Mixed Doubles too -- the latter she began to pursue in her 30's. Navratilova was World Number 1 in Singles for a whopping 332 weeks and 237 weeks in Doubles, making her the only tennis athlete to have been ranked the Number 1 player in both categories for at least 200 weeks.
Navratilova was ranked the year-end Number 1 in Singles for 7 years, including an all-time record of 5 consecutive years. In Doubles, she finished 5 years as the World Number 1 ranked player. Another amazing fact is that for 3 whole years, Navratilova was ranked Number 1 in Singles and Doubles wire-to-wire.
3. Highest winning percentage aggregated over 5 years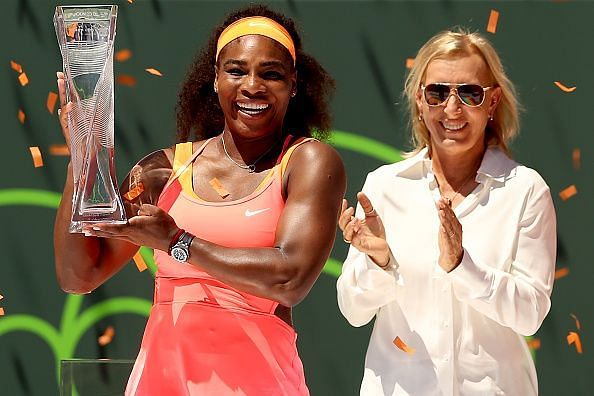 From 1982 to 1986, Martina Navratilova was the top-ranked Singles player. During this highly productive period, she won 12 of her 18 Grand Slam Singles titles including the Wimbledon Championships on 6 consecutive occasions -- an all-time record. In these 5 years, she had a winning record against all of her peers including fellow American greats like Chris Evert and Billie Jean King.
During this trophy-laden spell, Navratilova won a ridiculous 428 out of the 442 Singles matches that she played, averaging just under 3 losses per year to 87 wins. Her aggregated win percentage was 96.8 % .
---
4. 20 years ranked inside the WTA Top-10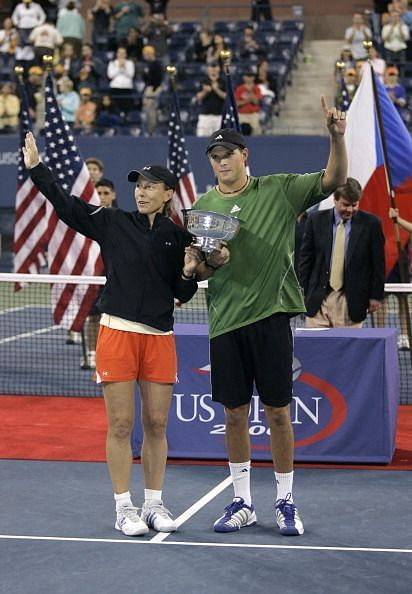 Such was Navratilova's consistency and form, that there has never been a phase in her professional tennis career that she looked out of sorts. Sustaining tennis at such a high level for over 3 decades is no mean feat. Many other female tennis athletes of the time retired either in their late 20's or early 30's. Few even dared to carry on playing past their mid 30's.
From 1975 until her Singles retirement in 1994, Navratilova was ranked inside the WTA Top-10 -- that is 20 years consecutively. In fact, 19 of those years she was ranked inside the Top-5.
1. Most Singles and Doubles titles in Open Era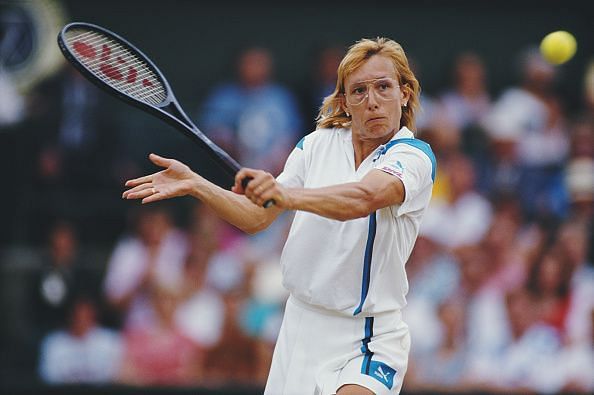 We save the best for last -- Silverware! Navratilova's expansive trophy cabinet is probably larger than that of any other athlete in sport, let alone tennis. Navratilova managed to win 167 Singles titles in her career. Only 2 other women (Chris Evert and Steffi Graf) have managed to cross the century mark.
Now, coming to Doubles, Navratilova won a record 177 titles including an all-time record of 31 Grand Slam Doubles titles. The next best is Rosemary Casals who won 112 titles.
In Mixed Doubles, Navratilova again tops the list with 10 titles. Her combined title tally across all 3 categories is 354 -- that is more 2 times greater than the next best, Billie Jean King, who aggregated 175 title wins.
There probably isn't a single tournament that has not been won by Navratilova across all 3 categories. Her will to win was second to none and this is best exemplified by her Mixed Doubles victory at the 2006 US Open, just a few weeks short of her 50th birthday.
Edited by Sudeshna Banerjee