WTA Indian Wells - Azarenka wins; remains unbeaten this year
648 //
19 Mar 2012, 08:37 IST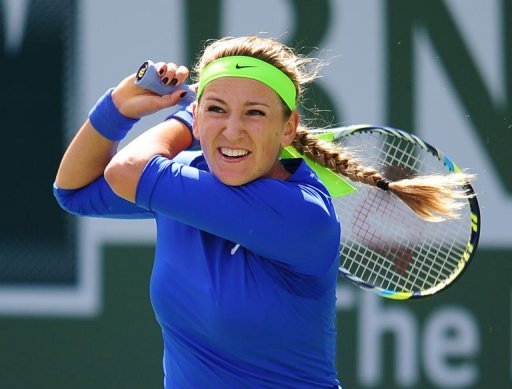 World no. 1 Victoria Azarenka could be headed for a season similar to Novak Djokovic's run in 2011. The world no. 1 refuses to lose this year as she marches on to her 23rd win in as many matches this season.
Azarenka beat world no.2 Maria Sharapova 6-2, 6-3 on Sunday to win the BNP Paribas Open in Indian Wells – her fourth title of the year.
"There's nothing I do particularly differently against her, I'm just trying to do my best and play every point," Azarenka said in her post match interview. "I know Maria is a fighter though, so I know I can't relax even a little bit. If she has a window she'll take it, so I had to be aggressive and keep the pressure on."
"Last year was a learning experience for me. Every loss I analyzed and step by step just built on everything, just daily hard work. I had a lot of tough losses last year and so now I'm really trying to turn it around in my own favor. I have just been trying to be consistent and professional every day.
"Victoria is extremely solid and makes you work for every point," Sharapova told the reporters after the loss. "She's really fit, as well, and you can sense she's playing with a lot of confidence when she's moving around the court and hitting the ball. She really forces you to want to do more than you either should or would want to.
"I just made too many unforced errors at the wrong times. I wasn't solid enough. But it's okay, I'm sure we're going to play each other a few more times."
Azarenka now leads the Russian 5-3 in head to head and will head to Miami as the undisputed favourite.