WTA - Regaining its past glory
726 //
03 Nov 2012, 19:37 IST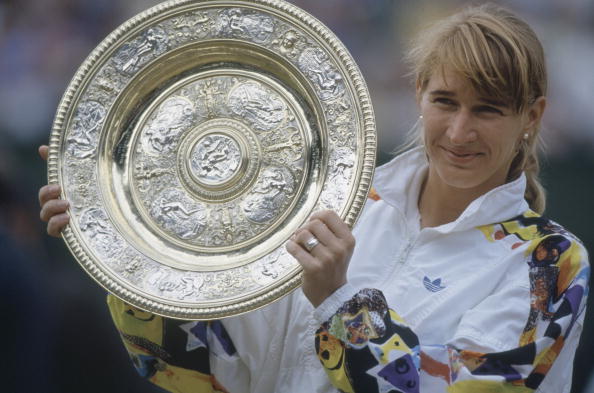 WTA – These three letters bring to our mind the glitz, glamour and loads of exciting tennis. But most notably, they bring to mind the names like Martina Navratilova, Steffi Graf, Monica Seles, Martina Hingis, Justine Henin, Williams sister, Kim Clijsters etc. But ever since the likes of Hingis and Henin retired, the WTA tour has not been as exciting as before for last few years. Now some may disagree with me on this point, because the glamour has always been there with the likes of Sharapova and Ivanovic, but it wasn't only glamour which made women's tennis so popular in the past.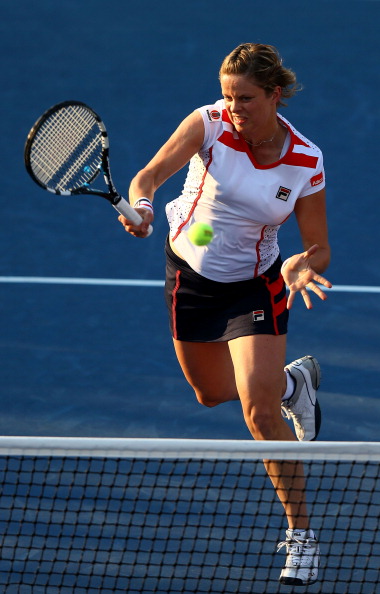 What made it so popular among fans were the intense rivalries and high quality, consistent brand of tennis which was on display. Even after Steffi Graf retired, women's tennis was still a fan favourite because of some amazing rivalries and various styles of tennis that was on display. The Williams sisters brought the power game to women's tennis, the rivalry between the sisters in itself was a treat to watch. Then came the lovely Martina Hingis with her creative all-court style of play which won her millions of fans, including me. Almost at the same time, we also saw the rise of two great players from Belgium – magnificent Justin Henin and ever so lovely on and off the court – Kim Clijsters. These players not only displayed varied styles of play and grand slam winning capabilities, but they were also very consistent and there were fierce rivalries in play. Whenever they played  each other, it was electric. There were some others on the list as well, like Amelie Mauresmo, Lindsay Davenport and Jennifer Capriati among others.
But once Hingis and Henin retired and Williams sisters were down with injuries which forced them to skip many tournaments, women's tennis has not been as exciting as before. Kim Clijsters also retired, although she returned in prime fashion late in 2009 to win the US open after she became a mother. But the last few years have not been very good for women's tennis in general. Now don't get me wrong – there were still many good players coming up, mostly hard hitting baseliners. But the missing thing was consistency, also missing were the fierce rivalries which had won women's tennis millions of fans in the past. Many players showed promise and then faded away after some time in the limelight. There were so many different players getting to the top ranks in a matter of weeks that it was difficult to keep track of them – for example, Dinara Safina, Elena Dementieva etc. Many of them even won a grand slam but then performed poorly later due to loss of form or injury, like Svetlana Kuznetsova, Ana Ivanovic, Francesca Schiavone etc. The main thing was that there was no consistency and definitely no rivalries, which we enjoy so much in the men's side, with the 'big four' playing the highest level of tennis for many years now. There was virtually no one in the women's tour for whom you could confidently root for.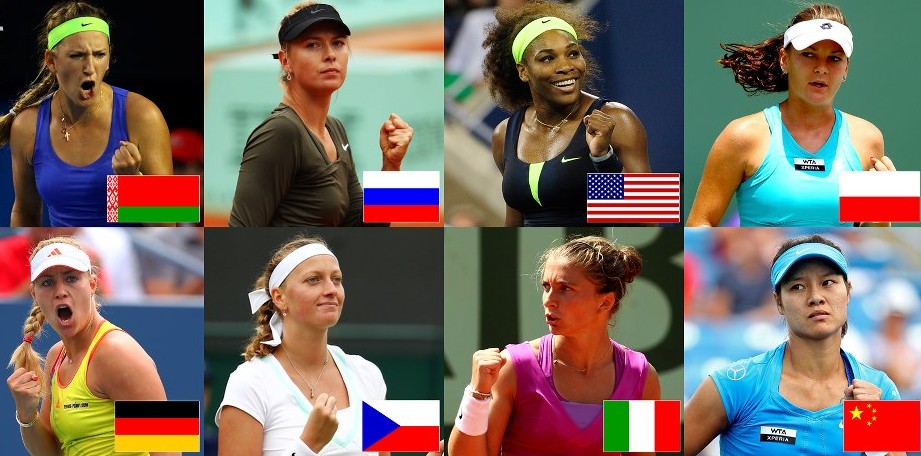 But during the last one year or so, things have become better for women's tennis. Finally, we are seeing some players who are not only supremely talented and capable of winning grand slams, but are also consistent. We are also seeing some great rivalries in the making. Serena Williams has come back from potentially life-threatening injury in a big way, winning Wimbledon, the Olympic crown and US Open in the process and showing no signs of slowing down. Same is the case with Maria Sharapova, who struggled for a long time after her shoulder surgery but has been very successful and consistent lately, winning French Open in the process. Victoria Azarenka has truly proved her number one ranking this year by winning the Australian Open and being the most consistent player the whole year. Special mention here goes to ever so creative Agnieszka Radwanska, who has proved her staying power in the top 5 by playing a different brand of tennis among all the power hitters out there. I am sure that she will be a grand slam winner very soon. We have also seen many exciting contests between these players as they have been consistently reaching the later stages of the premier tournaments. There are also some other very good players who have been inside the top 10 for quite some time now – the likes of Kvitova, Stosur, Li Na etc.
Two other players I would like to throw in the mix are Caroline Wozniacki and Ana Ivanovic. Both are very popular off the court due to their personalities and looks. But they are also very good players. They both reached number one ranking almost prematurely and then went off the radar due to many reasons. But lately, they are playing some inspired tennis, so we can expect some great things from them next year. Many exciting new talents are coming up too, like Angelique Kerber and some other familiar names have also come back from injury or bad form.
With all these talented players at the top of women's tennis, I am sure WTA will reach new heights in upcoming years and it will be full  of fun and excitement as it was in the past. As this season is coming to an end, I am looking forward to, hopefully, a great 2013 season.
[Please give your comments below]